As Bowling Green (hopefully) warms back up, campus life will start to flourish again. Here's a look at events coming up around WKU and Bowling Green, including potential Valentine's Day date spots, local live music and even a wintry backpacking adventure.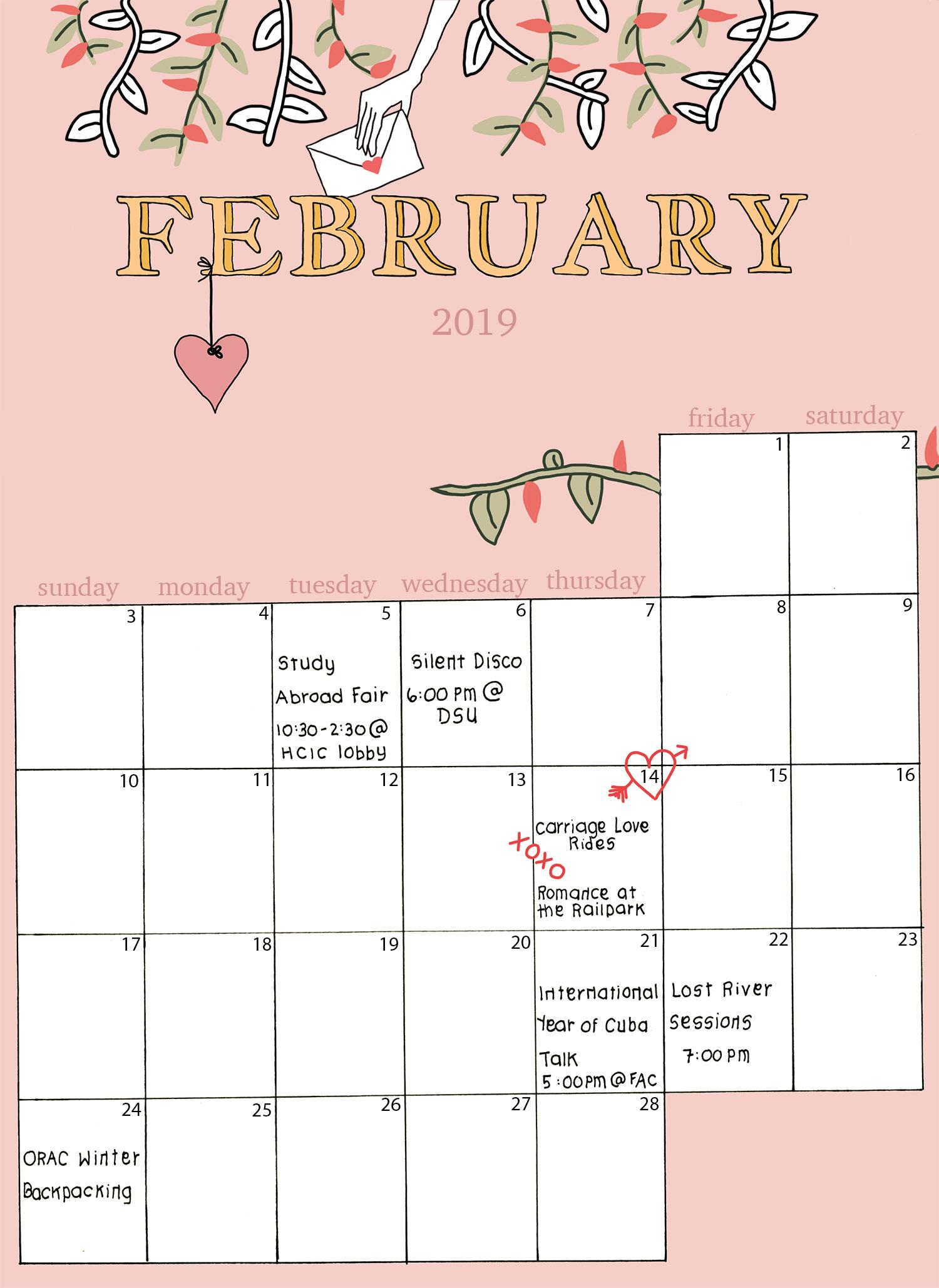 Feb. 5
Study Abroad Fair
Are you interested in taking your education global? Then check out the Study Abroad Fair from 10:30 a.m. to 2:30 p.m. in the Honors College and International Center  lobby. The fair will let you speak with representatives of various study abroad organizations who can help you find the right program for your as well as scholarships and financial aid information to fund it.
Feb. 6
Silent Disco
Silent Discos have all the benefits of going dancing with no shouting over music, headaches or trouble listening clearly. The WKU Residence Hall Association is hosting one at 6 p.m. in Downing Student Union Night Class.
Feb. 14
Carriage love rides
Still trying to plan for Valentine's Day? Rockn B Horse Carriage Farm is offering packages of full meals, private carriage rides and red rose bouquets on Valentine's Day. Reservations required.
Romance at the Railpark
The Historic Railpark & Train Museum is also offering a Valentine's Day experience. Live music, a three-course dinner and more are included in this romantic event. Reservations required.
Feb. 21
International Year of Cuba Talk
Ruth Behar, a professor of anthropology at the University of Michigan, will be giving a lecture as part of the IYO Cuba program. The lecture, titled "Cuba con Amor: Creative Bridges through Literature and the Arts," will be held in the fine arts center at 5 p.m.
Feb. 22
Lost River Sessions
Singer-songwriters Carl Anderson and Jordan Young will be performing in the Capital Arts Center at 7 p.m. to round out your month with great live music. The Lost River Sessions are a celebration of folk, bluegrass and americana music produced by WKU PBS. Tickets are $8 for students.
Feb. 23-24
ORAC Winter Backpacking
ORAC will be hosting a wintry weekend trip to the Savage Gulf State Natural Area in Palmer, Tennessee. The backpacking course will cover several waterfalls, and the price of the trip includes travel, permits and equipment. You can check out ORAC's full schedule of spring events here.
---
So whether you're looking for a Valentine's Day to remember or just a new adventure going into the new semester, the Bowling Green area has plenty on the calendar for you.