This story was originally published in late November in "Power," the third issue of Talisman magazine.
---
This is a story of three people whose lives intertwine — whose shared existences keep themselves and others like them alive.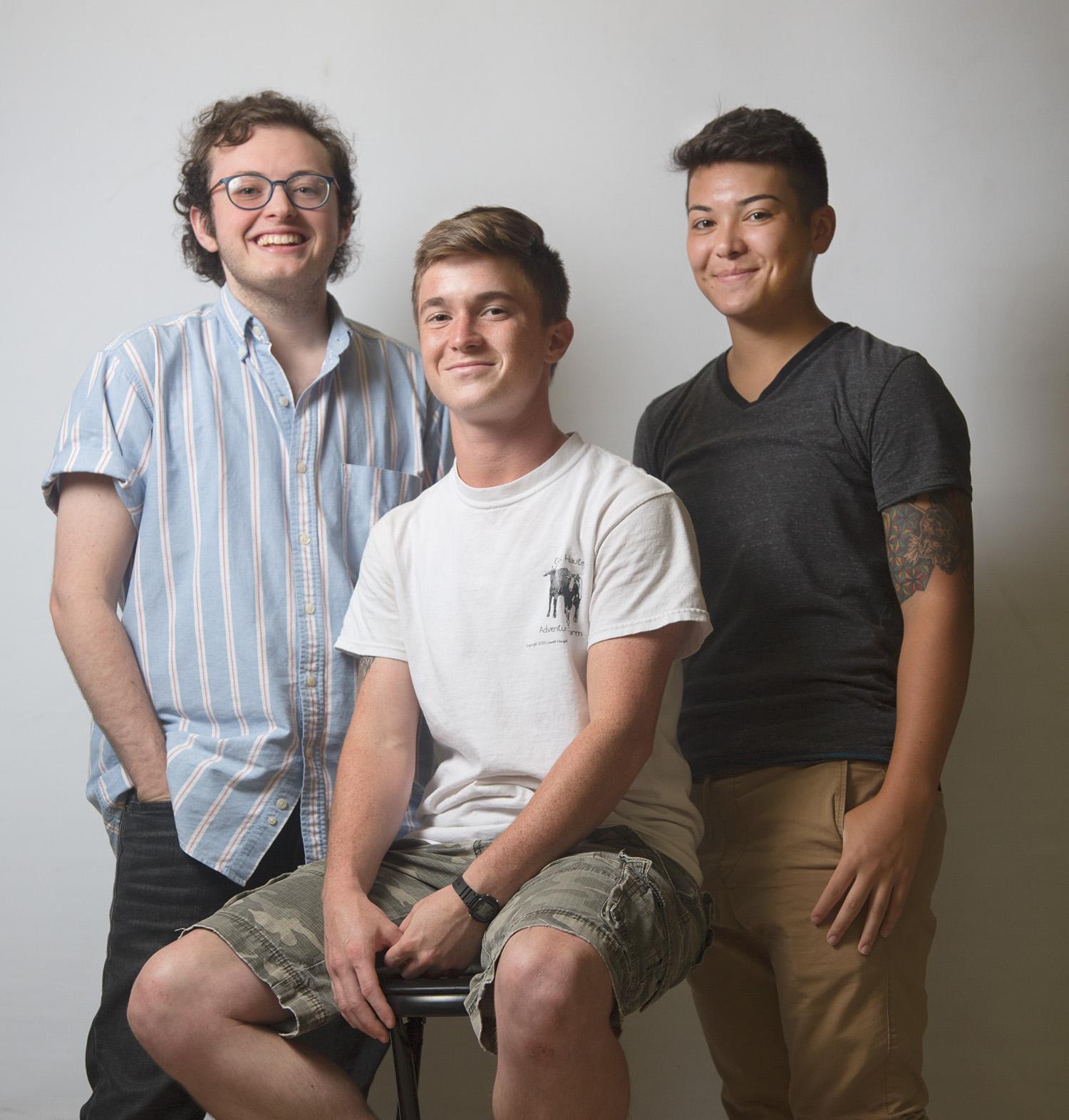 Forgiving yourself
"Growing up I was angry and uncomfortable because I thought I was just really bad at being a girl," Fort Knox sophomore CJ Wicker said. "I thought I was just bad at existing because it never felt right. I could never get it right."
Wicker was born in Hawaii to a Korean mother and a white father who was in the military. Because of his "army brat" status, Wicker would spend his childhood and adolescence in motion, moving about every two years. He lived in Germany, Texas, California, Pennsylvania, Michigan and New Mexico before settling in Kentucky to graduate high school.
Wicker said he grew up in a very traditional family with a father who displayed violently homophobic and transphobic actions and a mother who simply did not want to have a gay child in her home. Things both improved and worsened for Wicker when he came out as transgender in January 2017 to his friends and then to his parents in August. Although he had accepted his identity, he knew that his parents never would.
This was proven true when, upon coming out, Wicker was kicked out of his house — his mother saying, "I won't support that. I don't recognize that."
After leaving home, he has had very limited contact with either of his parents. His father still attempted to talk him out of hormone replacement therapy, which he started on Aug. 28. His mother has only called to say she would rather have him "flunk out of college as a girl than to make the dean's list and graduate with a 4.0 as what she (Wicker) thinks is male," Wicker said.
The lack of support and acceptance from his family has been very difficult on Wicker.
"When you never had a home growing up, all you should have is your family and other military brats like you who have shared experiences," Wicker said. "But when you can't even go home to your family, it's hard."
Even with the pain of losing his home and family, Wicker finds strength in reclaiming his identity. He is now on a path of self-forgiveness and hope.
"If I had known what trans is, my younger self would've known that there was nothing wrong with me," Wicker said. "The first thing you have to do is forgive yourself."
Forgiveness hasn't always come easy though. Wicker faced struggles at WKU with housing issues and with professors refusing to call him by his name, instead continuing to refer to him as his "dead name" on the roster. A dead name is the name a transgender person was given at birth but no longer uses.
"Being trans, you often have to fight and just have to take so much time to let people know you're a person too," he said. "I have to explain to people why they should treat me with decency, and it's exhausting."
Moreover, Wicker said he does not only face obstacles and hatefulness because he is transgender, but also faces unique oppression because he is a trans person of color.
"Being a trans person of color, I feel like the underdog so many times," Wicker said. "Being a trans person of color is just exhausting. My existence is tiring."
Through it all, the hope of a life fully realized keeps Wicker going.
"All the self hatred has been replaced with hope," he said.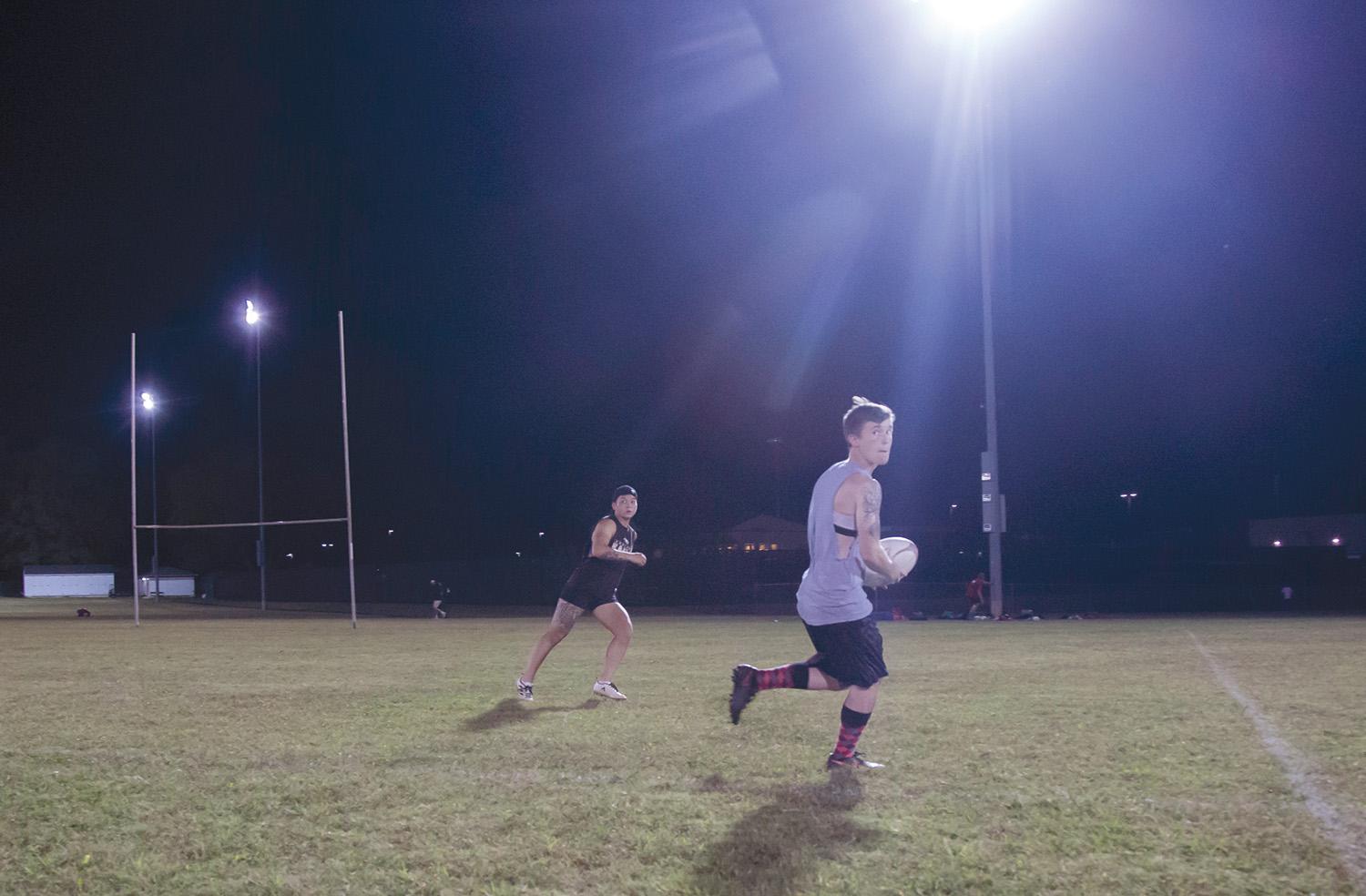 Living authentically
"I was 7 years old, and I went to the bathroom, and I was crying to my mom," Morgantown senior Levi Hanson said. "She was like 'what's wrong, sweetie?' And I said 'when do I get to be a boy?'"
Levi Hanson did not have a stereotypical childhood. Born and raised in Alabama, Hanson was an original from conception. Because his mother's partner at the time could not have children, she selected a family friend to be the biological father. Hanson and his two siblings would grow to call this man "Uncle D."
The middle child and self-titled "black sheep," Hanson grew up in a house with a very accepting mother who, upon a split from her partner, decided to move the family to California. With no home or plans ahead, they lived homeless for quite some time. However, Hanson was none the wiser.
"It seemed normal to me," Hanson said.
After living out of their car and in a homeless shelter, the family found lodging in a predominantly Latino community. That backdrop for Hanson's early years made for a startling culture shock when, after two years in California, his mother decided to move to Kentucky. The family settled in Morgantown, where, at 6 years old, Hanson was shocked by the concept of racism and the fact that "everyone's white!" It was in Morgantown that Hanson would start school and remain until coming to Bowling Green to attend WKU.
During his upbringing in Morgantown, Hanson said he struggled to find a community and to deal with the reality of not having the "nuclear family" he wanted. That led Hanson to grow up "kind of angry." He was also angry because of his identity struggle.
"We were going somewhere, and I had to wear this dress — this little 'Blue's Clues' dress," Hanson said. "And I was pissed! I was so pissed. I remember after we took these pictures I was playing with the boys, and this boy had some awesome shoes, and I was just like 'why can't I have that?'"
After Hanson became aware of gender differences in clothing, he would gravitate toward masculine things, often stealing his brother's clothes. Fortunately for Hanson, his mother let him "be masculine growing up," and he was allowed to be a tomboy.
However, it wasn't until high school that things really began piecing together for Hanson. When he was 15, he made friends in the LGBT community, one of whom would later come out as transgender and be his first contact with a transgender person.
Around the same time, he also found out that his mother and biological father were both gay. This community both at home and with friends made things easier when Hanson came out as gay himself. He even recalled telling his mother the news, to which she just looked up from her book and said, "I know."
Things started to turn for Hanson at that point, as he finally began to feel more himself.
"As soon as I came out as gay, I went to the store and bought a bunch of men's clothing," Hanson said. "And I was like 'this feels so good!'"
After graduating high school, he continued to feel better in his own skin as he cut his hair off. Despite that positive progress, he still suffered from a great deal of internal struggle.
"I felt like something was still missing," he said.
Even though Hanson said he felt he knew he was transgender from a young age, he avoided the topic in conversation and refused to research it further. Out of fear he pushed thoughts of being trans out of his mind — because, as he said, "No, if I were trans that would suck."
It wasn't until January 2017 that he was finally able to put that struggle to rest, when he and Wicker came out to each other. Wicker recalled the moment when he and Hanson came out as transgender to each other clearly and simply.
"Hey, Levi, are you trans?" Wicker said. "And he goes 'Yeah, are you?' And I go 'Yeah.' Done."
After coming out, Hanson began his transition with hormone replacement therapy in May, a few days after the spring semester ended. Things were looking up for Hanson until his career trajectory changed at the beginning of fall semester. After President Donald Trump introduced new guidelines regarding transgender individuals serving in the military, Hanson was kicked out of the ROTC program at WKU.
Despite this setback, Hanson has remained positive. He has decided that simply telling his story and living authentically will be his new way to better the world.
"I just know I want to help people, and this is a way to do that," Hanson said.
Since coming out, Hanson and Wicker also found strength in the Trans Non-Binary group at WKU, where they met its leader and founder, Campbellsville senior Jeremy McFarland.
Using your voice
"When you grow up transgender that means that when you were born you were told that you were one thing; all the people around you told you, you were one thing, and that's constantly being affirmed through all of your interactions," McFarland said. "And yet, something within you is able to innately know something. There's this innate, sort of clear-eyed agency just inherently attributed to being transgender. You inherently have some kind of clear-eyed vision about who you are and how you fit into the world."
Jeremy McFarland grew up in Campbellsville as an only child. Unlike Wicker and Hanson, McFarland came out as transgender when he was a young teenager after a severe battle with mental illness.
"The first time I thought about killing myself I was eight," McFarland said.
He said it was just a fleeting thought, but as soon as he hit puberty at age 11, he consistently thought about killing himself from the moment he woke up to the moment he went to bed. He said that went on for four to five years.
During that time both McFarland and his parents couldn't figure out what was wrong with him, and it wasn't until he confessed he wanted to kill himself to his principal when he was 13 that he entered therapy.
Although entering therapy helped, McFarland still struggled greatly until he realized he was trans.
"The moment I realized I was transgender my mental health started to improve," he said.
He then found agency in this realization.
"When I realized I was transgender the very first thing I did was I dyed my hair pink, and I started painting my nails," McFarland said. "Because for me it was this way of reclaiming this idea that I could be a boy no matter what I looked like and no matter what my body was."
Accepting he was transgender was just the first step in a very long process. Finding a therapist to counsel a young, transgender patient was extremely difficult. McFarland said he spent a lot of time researching, making cold calls to therapists' offices, and ended up taking time off from school to drive two hours to Lexington in hopes of finding someone there.
The stress and pain of being rejected by therapists weighed heavily on McFarland. He would need to see a therapist consistently for a certain amount of time before being able to get a referral from the therapist to the endocrinologist and begin his medical transition with hormone treatment.
After exhaustive research and failed attempts, McFarland eventually found someone who would take him as a patient and agreed to write the letter. That, McFarland said, is when his mental health truly took a positive turn.
"Before I was able to transition, I was massively mentally ill," he said. "I was virtually non-functioning. My family genuinely did not believe I was going to be able to live on my own at any point."
During that time of severe mental illness, his mother did not believe McFarland coming out as transgender was authentic, but initially felt that his being transgender was caused by his mental illness. However, after attending a therapy appointment with McFarland and his father, she eventually came to see that the internal struggle of being transgender had manifested into a lot of McFarland's mental illness. So much so that after he began hormone replacement therapy in 2013, he was able to completely stop taking his medication for his mental illness.
Although McFarland was finally beginning to live as himself, he was still isolated.
"I had no community growing up," he said. "I had no role models. I didn't even know any adult gay people when I was growing up and going through my transition. And I went through my transition, at many points, completely alone."
Because all of the money in his college savings fund went toward the transitional surgery, McFarland attended community college for two years before transferring to WKU in the spring of 2016.
After going "stealth" for a year, a term used to describe a transgender person who socially exists as a cisgender person and does not talk about their transition, McFarland felt increasingly isolated and knew a group needed to be formed. He said he specifically felt isolated due to the national dialogue surrounding the presidential election.
Donald Trump was elected president November 8, 2016. Two days later, McFarland started the Trans Non-Binary group at WKU. He felt he not only needed a community for himself, but especially felt he needed to lend what aid he could to others not as far along in their transition or who might be struggling the way he once had.
"I think that I have a moral responsibility to speak openly about my experiences because I'm in a place where nothing can be taken from me at this point," he said.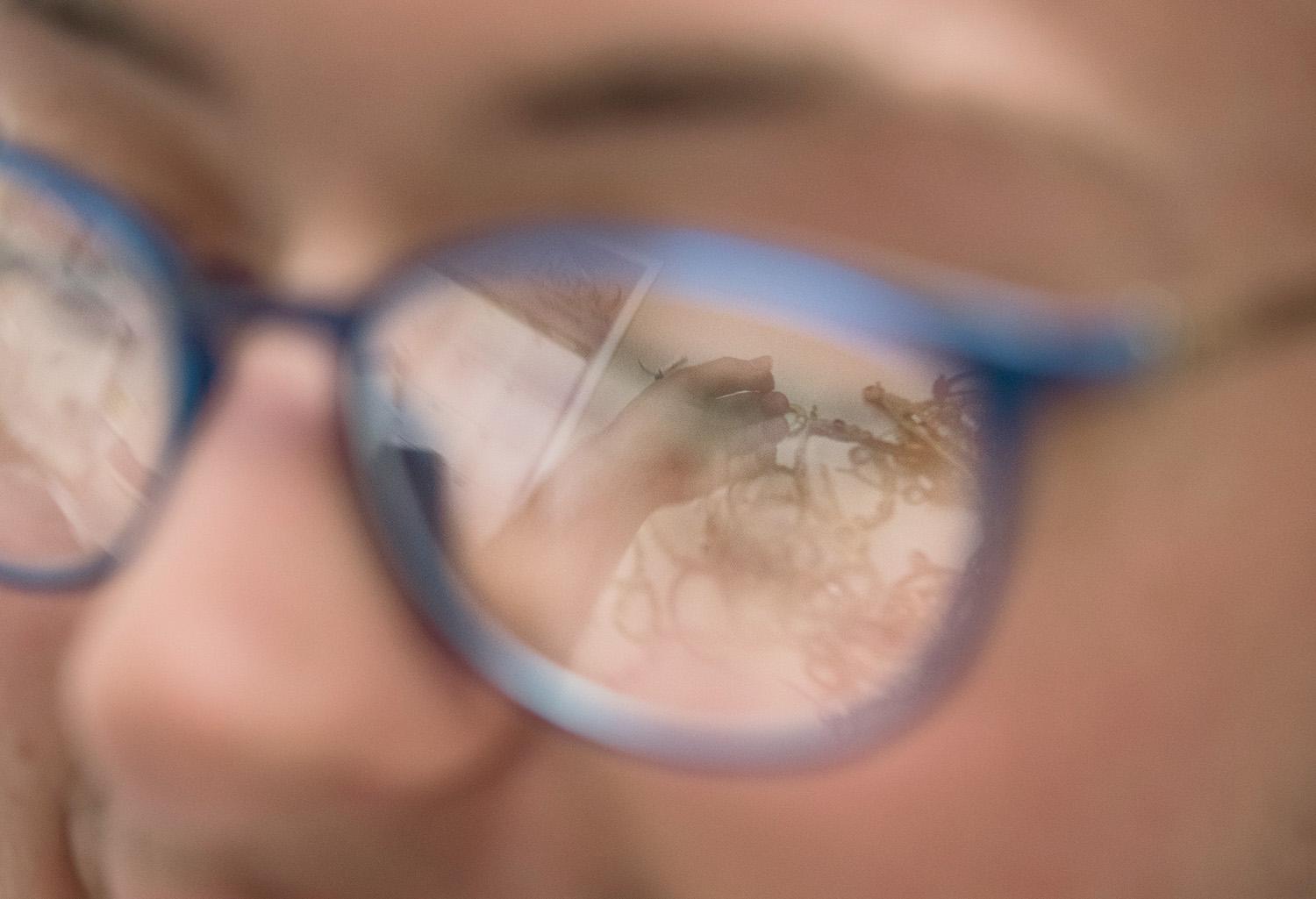 Providing a lifeline for others
Trans Non-Binary had around 40 members by October 2017. Rowan Brown, a senior from Boston, Kentucky is one of those members and represents the other demographic within TNB. Living as a non-binary individual, Rowan recognizes the importance of having a space just for TNB students.
"All of the people in there understand," Brown said. "That sort of support is really invaluable when you're kind of going through this self-discovery process."
More than just serving as a vital support system, TNB is also essential because of the activism that takes place within the group, Brown said. They said that one of the things the group — and McFarland specifically — does is aggregate and even create resources for other TNB individuals.
"I find it amazing and commendable on Jeremy's part that when knowing that there wasn't a support group here and knowing that other people could use it and that other people might need the resources that he didn't have, he created that group," Brown said. "He made it for us so that we wouldn't have to go through some of the same things that he did. And I think that was a great way to react to that lack of support."
Wicker, Hanson and McFarland said that through TNB they give hope not only to each other, but to many others.
"To have hope that you deserve better, that is a revolutionary, radical act," McFarland said. "That is an act of resistance — to be able to feel like and to be able to say that you deserve more.That's why a group is important. Because it can give you that hope to be able to pull yourself over the ledge."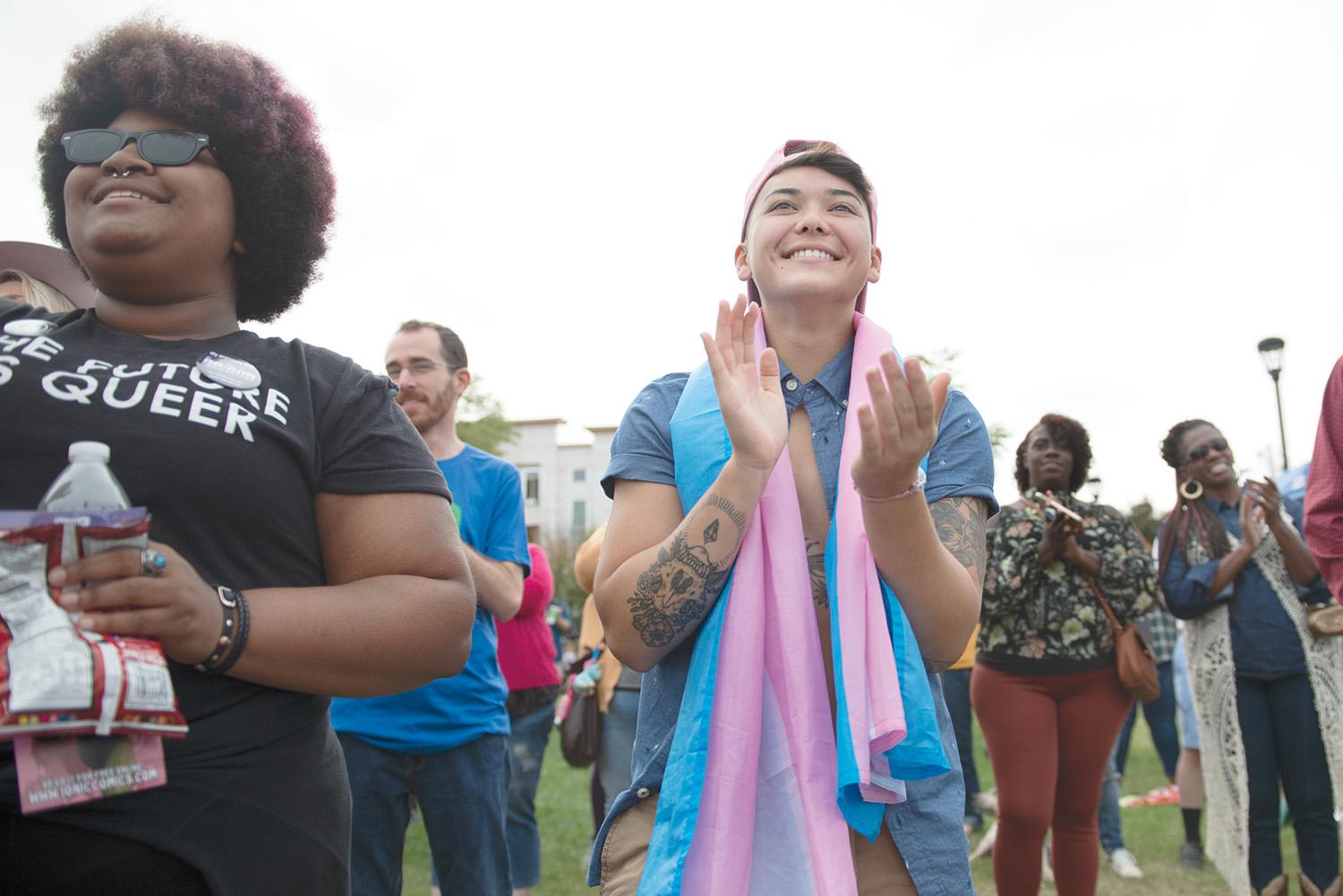 ---
Editor's note: A previous version of this story incorrectly identified CJ Wicker as a senior. The error has since been corrected.