Every city has its iconic staples: New York City is home to the Statue of Liberty. San Francisco has the Golden Gate Bridge. The world's largest knitting needles reside in Casey, Illinois.
And Bowling Green has GADS. Yes, the Great American Donut Shop.
I've decided to take a style cue from this true Bowling Green icon. GADS isn't just a place to satisfy your 2:00 a.m. sugar craving; it's an establishment chock-full of fashion inspiration.
I've combined style with this sugary goodness, and you're in for a real treat, my friends. Here are four outfits inspired by four different doughnuts.
---
SPRINKLE CAKE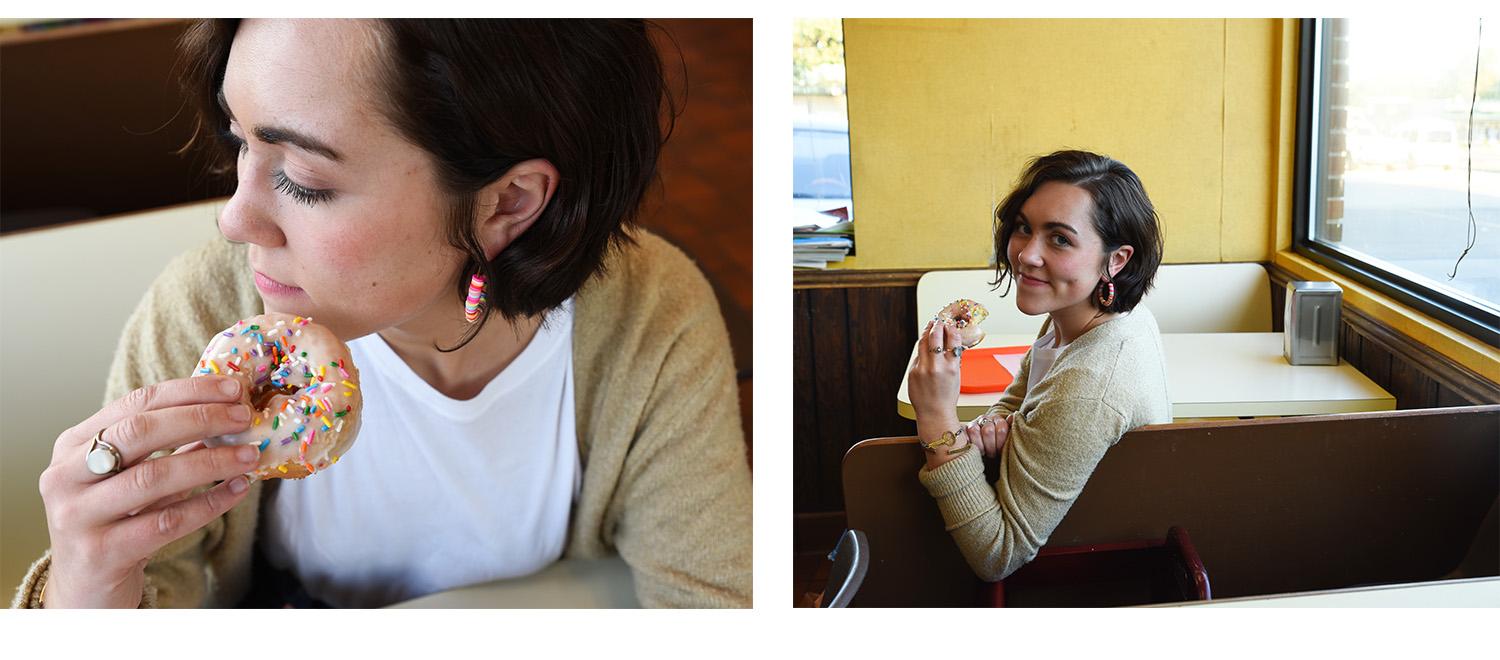 A white T-shirt and cardigan are the foundation of this outfit, similar to the glazed goodness and delicious dough of this doughnut. Occasionally, a classic delicacy needs a little something extra like sprinkles. In this case, even a simple outfit needs some added sugar like a statement earring.
STRAWBERRY CAKE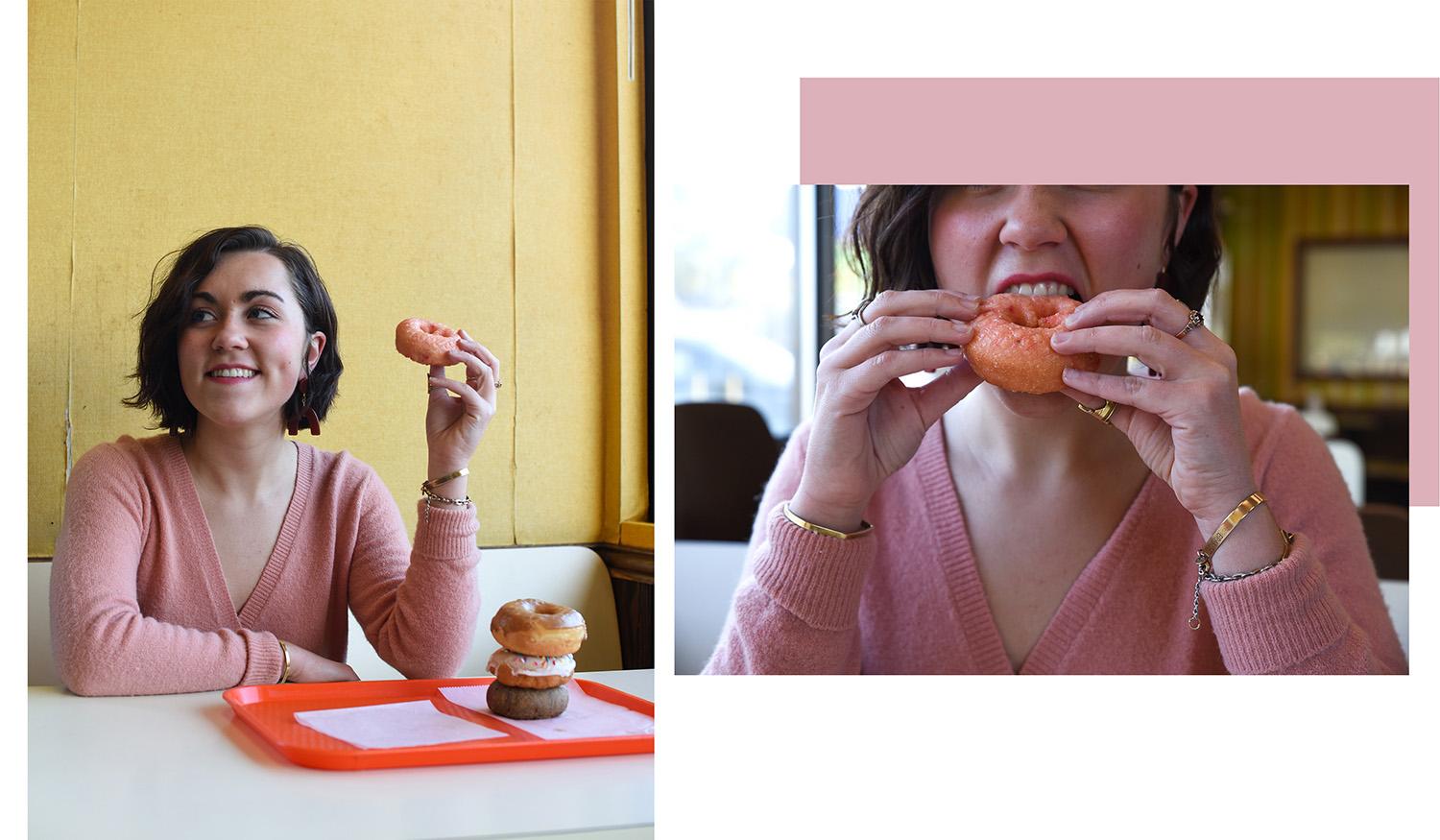 You take one bite of the strawberry cake doughnut, and it makes your insides feel warm and fuzzy. Do the same for your outsides, and bundle up in a pink sweater. Oh, and don't forget the deep pink earrings for the same monochromatic-color scheme as this sweet treat.
CARAMEL GLAZE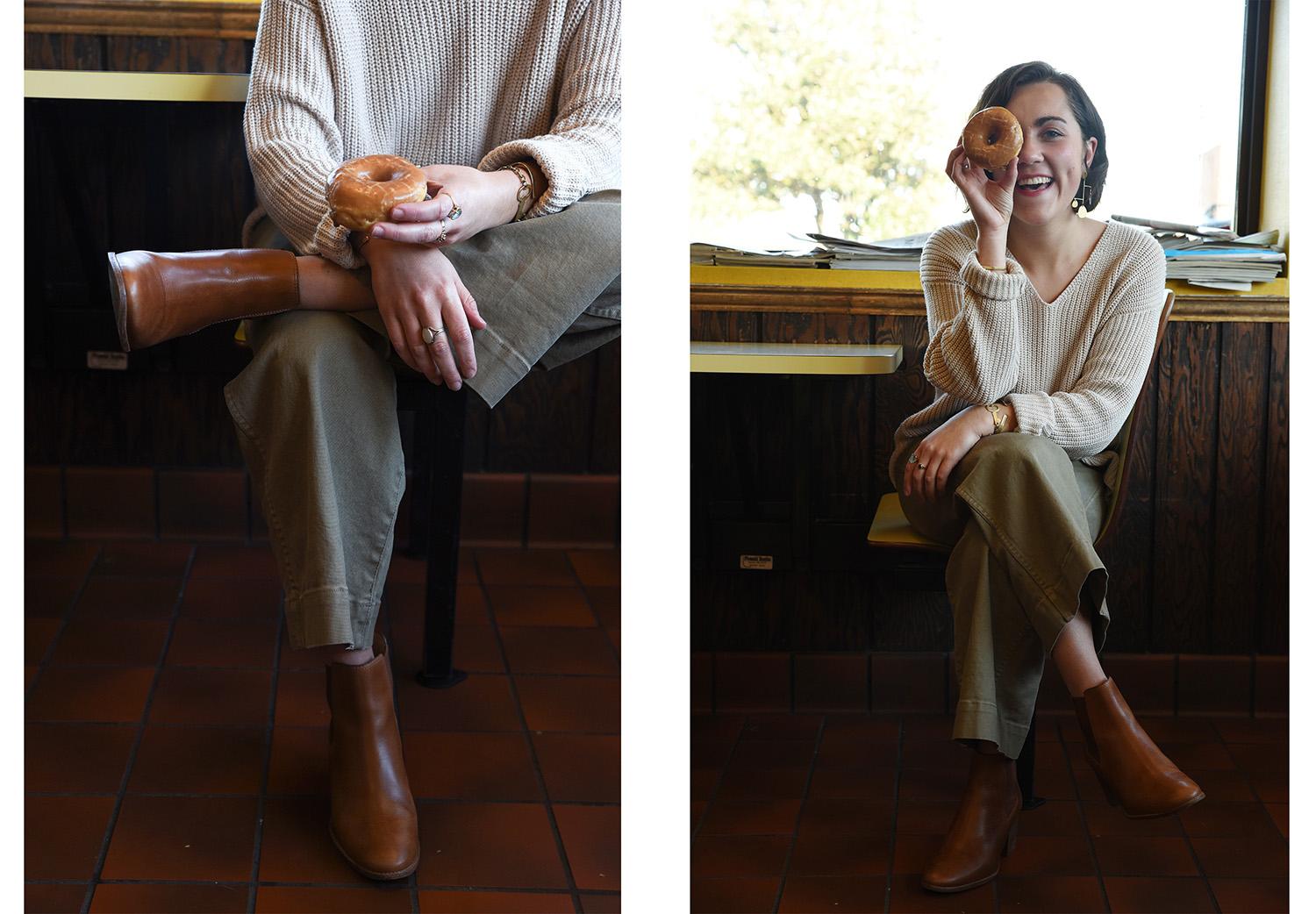 This wide-leg crop pant and cream sweater will have you lookin' tastier than the caramel glaze on this goody. The color contrast between the sugary sheen and delightful dough makes for the perfect outfit inspiration.
BLUEBERRY CAKE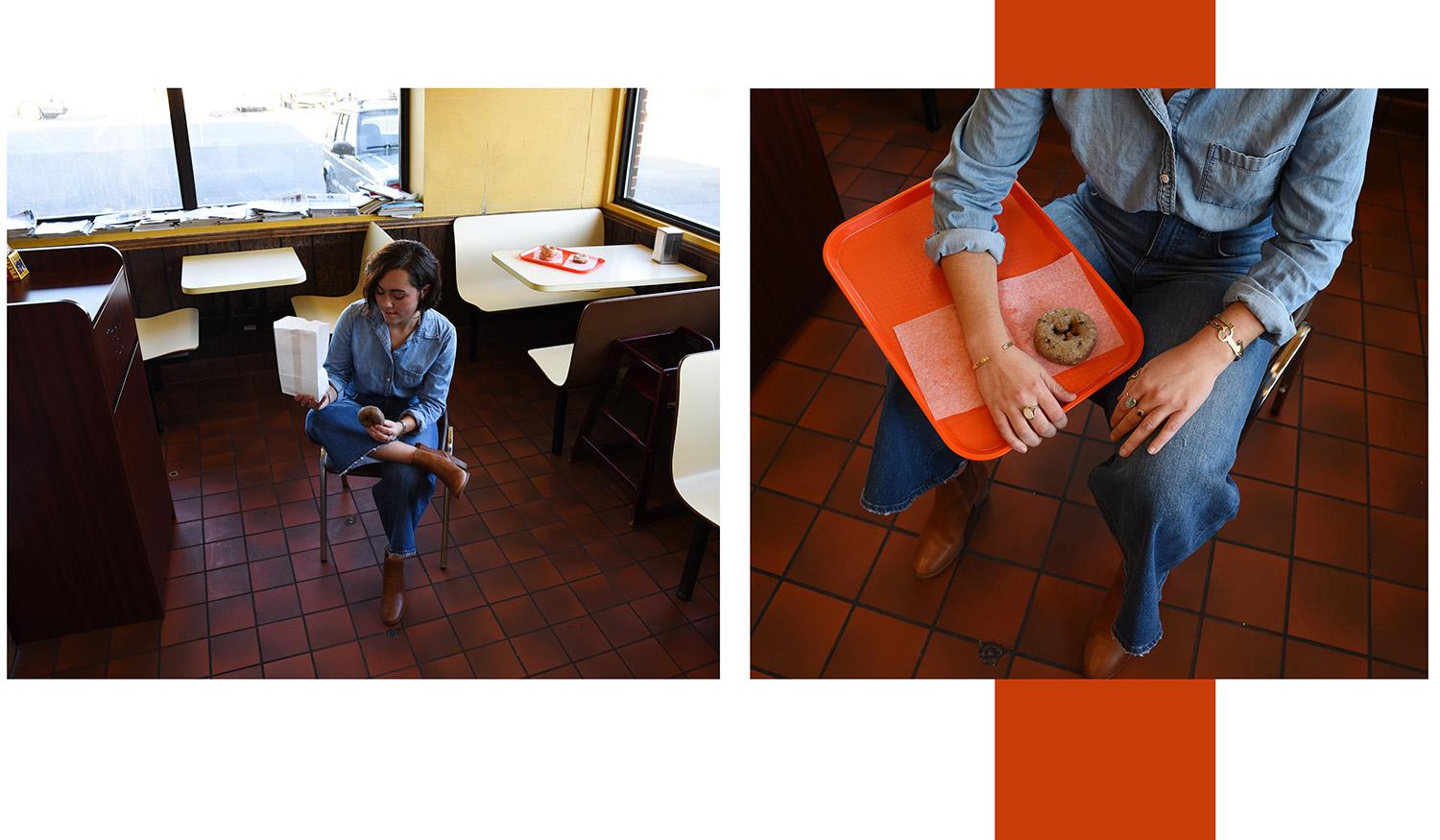 A wardrobe isn't complete without a denim shirt, just like GADS isn't GADS without the blueberry cake doughnut. This denim-on-denim ensemble mimics the doughnut's irreplaceable, timeless quality.
Whether it's a sprinkle, strawberry, caramel glaze or blueberry — choose to be a doughnut in a world full of bagels.