If you were to pass by the Buddy House on an ordinary Monday afternoon, you would hear the sound of feet shuffling and shouted directions of a unique dance practice. The people leading the footsteps, the Rockerz, are women and men who have Down syndrome.
The Rockerz is a dance group with 14 members from six different counties in south-central Kentucky. Director Jane Tichenor has been working with many of the dancers since they were young, and said the group's main mission is to advocate for people with Down syndrome through entertainment. Those born with Down syndrome have an extra copy of the 21st chromosome.
"What I try to share in our program is that they're individuals and that the extra chromosome doesn't define who they are as a person or what they can do," Tichenor said.
Long before the Rockerz formed as a dance team, a non-profit organization called Down Syndrome of South Central Kentucky began in 1996. This organization became, and still is, a family support group for those who have Down syndrome. After seeing a dance group perform at a conference in Nashville, Tichenor said she decided to put together a routine for the 2007 Buddy Walk.
"Through their performances and spreading awareness about Down syndrome, the Rockerz played an important part in raising the funds to open the Buddy House," Tichenor said.
The Buddy House, located at 522 State St., opened in 2013 as a facility dedicated to maximize the potential in those with Down syndrome, Tichenor said. Today, the Buddy House provides programs and activities for early childhood, school age, teens and adults and their families.
Tichenor said the Rockerz started with just three dancers, and the group has grown into a larger and stronger community since that first performance. The youngest member is 18, while the oldest member is 41.
John Michael Huffman, a 31-year-old from Bowling Green, was one of the original three dancers in the Rockerz.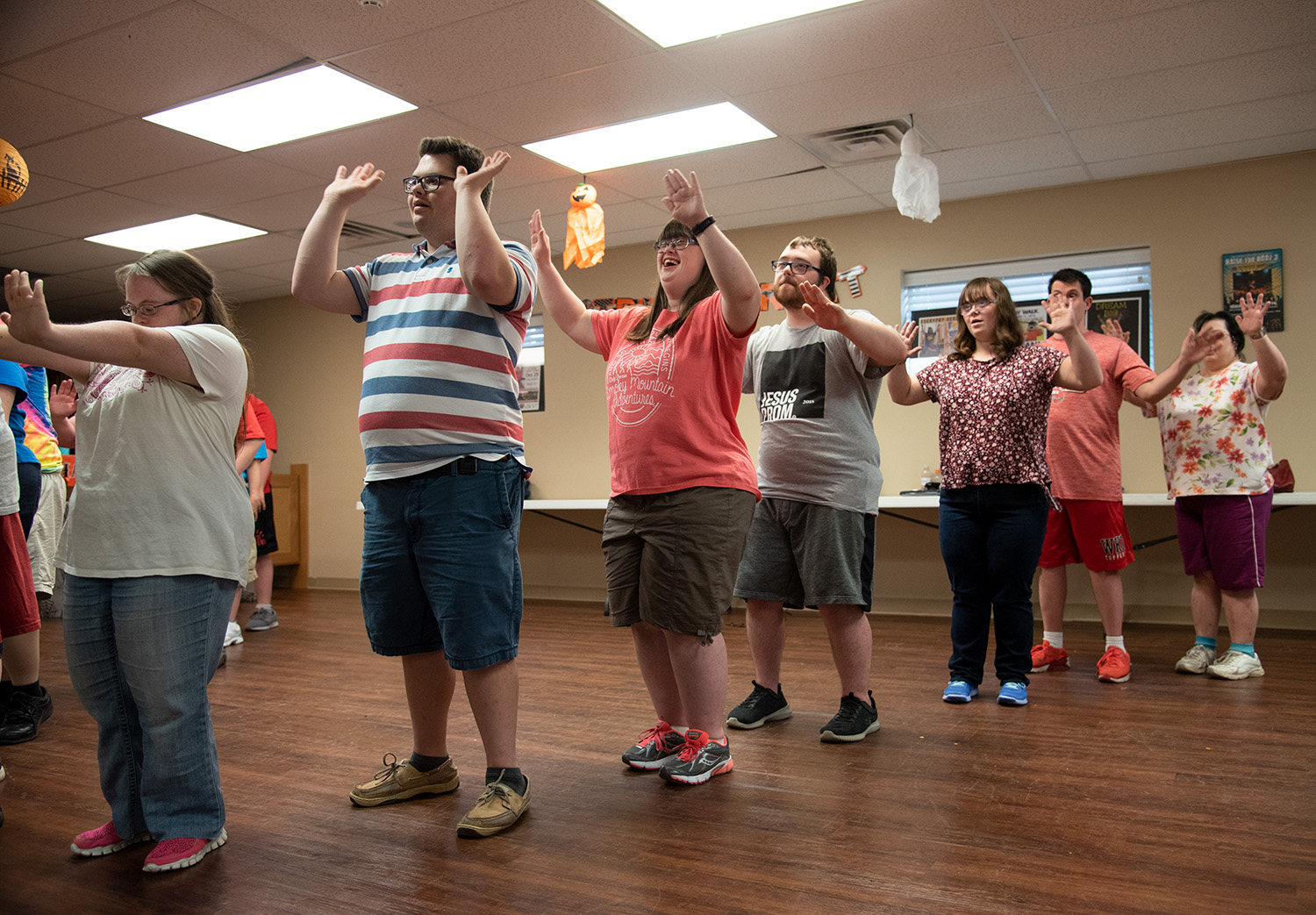 "When I came to be a Rocker, I liked to dance a whole lot," he said.
The group typically performs two to three times a month at events in the Kentucky and Tennessee area, and they rehearse their choreographed routines once a week. Tichenor said the energy is always upbeat, and they strive for positivity in the Buddy House.
"Our whole message is that we're spreading awareness of what these guys can do," she said.
Four of the dancers have taken classes at WKU, and all except two participate in Special Olympics. One of the dancers, Lee Dockens, is a Special Olympics World gold medal gymnast. Many of the dancers are also members of CrossFit gyms and the Kiwanis Aktion Club, a service group for adults with disabilities.
"I can't list everything that each individual does because they're all so highly involved," Tichenor said.
Most of the Rockerz are a part of WKU's Best Buddies program, an organization that promotes friendship and connectedness between those with and without intellectual or developmental disabilities.
The Rockerz regularly dance at events at WKU, including Dance Big Red, but they have also danced at places like Inclusive Ministries, a ministry that embraces those with and without disabilities, and Kummer Little Recreation Center, an activities center in Bowling Green.
WKU alumnus Becca Todd is the Rockerz head coach. She was involved with Special Olympics cheerleading before being introduced to the Rockerz, and she has been the head coach for the past year.
"They're just like us," Todd said. "They have the same interests, and I think people overlook that sometimes."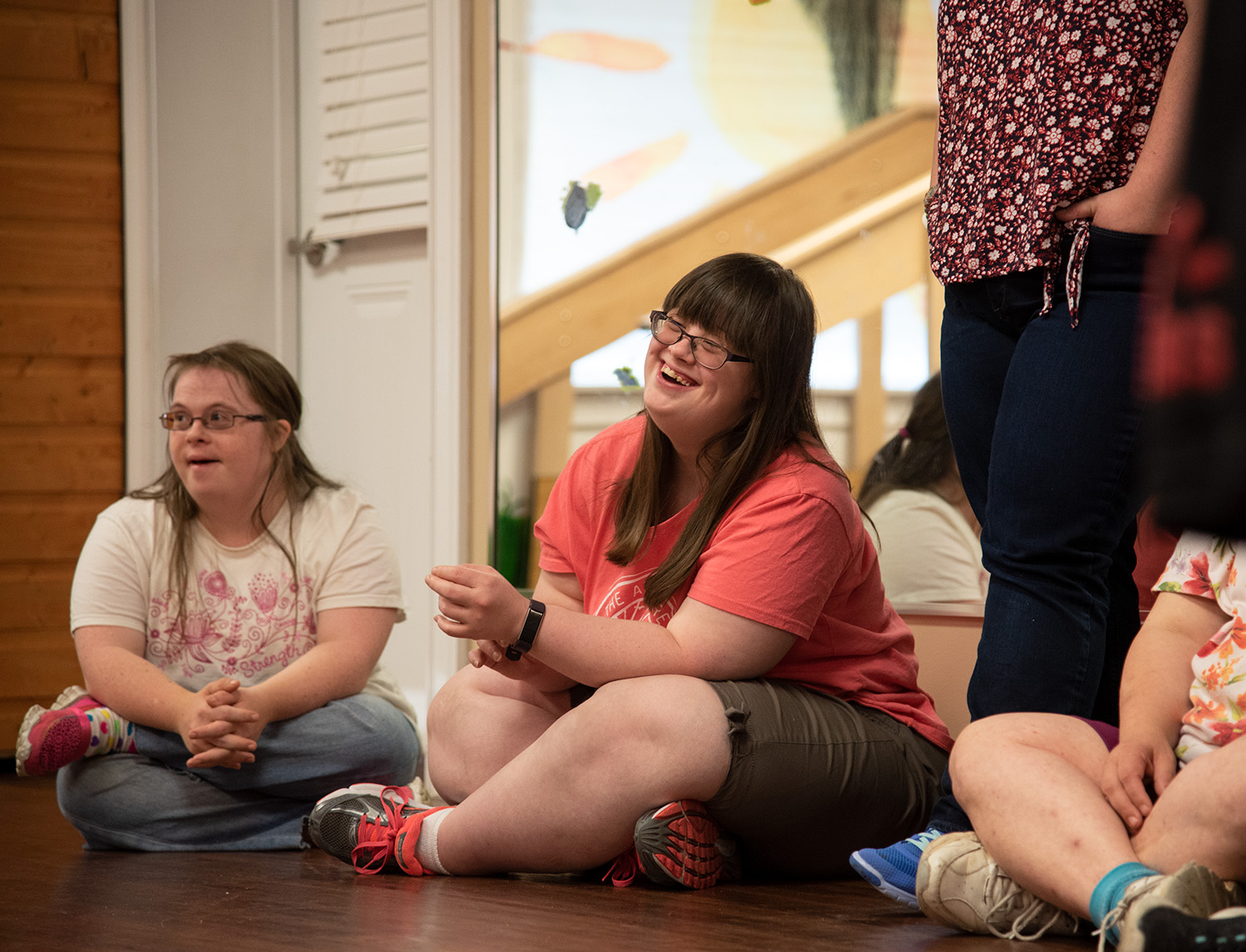 Todd and assistant coach Fallon Russell, a sophomore at WKU, choreograph each of the routines to a medley of songs.
Tichenor said discipline is necessary in order to be a part of the group. The dancers have to audition, learn to work with the team and sign a contract to follow the rules. They also have to be at least 16 years old. Tichenor said being a member is not easy work, and that rehearsal and performance expectations are high.
Lucy Camp, an 18-year-old from Franklin, is the youngest member of the Rockerz. She said she has been dancing for as long as she can remember.
"I love all the dances and having my friends be together," she said. "I just enjoy the dance."
Tichenor said it's important to know Down syndrome is not something that people suffer with. Rather, it is just a part of who they are as individuals. She said many people with Down syndrome hold jobs and participate in their community.
"We want everyone to know that each person with Down syndrome is different," she said.
During performances, Tichenor said the Rockerz favorite part is when she introduces each individual during "Meet the Rockerz."
"How excited they get when the audience gets excited, it makes them dance with the most energy," Tichenor said.
The Rockerz will continue to practice each Monday afternoon, giving each other high fives while critiquing their teammates on how they can improve.
The Buddy House offers other programs for those who just want to dance without the discipline and commitment that comes along with the Rockerz. They have dance fitness on Wednesdays at 3 p.m., and a monthly event called Club 21 to just let loose and dance, Tichenor said.
"Whenever I can get them out there, advocate and help educate the public, then I'll do it," Tichenor said. "Down syndrome, it's a good thing."