The warm and inviting signs of "Back to School" season are gone. Your brand new notebooks have aged horribly. Campus food, no matter how hard you try to convince yourself, isn't really that good, and now you're even tired of your "Up the Hill" playlist.
Although the Herald's 2014 "10 Best Places to Cry on Campus", written by our beloved former Talisman editor-in-chief Tanner Cole, still rings true, we think that list needs an update to acknowledge WKU's ambitious campus expansion. Plus, all the campus criers need to quit clogging those 10 spots. Here's eight more places to awkwardly, but acceptably, cry on campus.
---
The fountain next to the fine arts center

If you're embarrassed for your fellow Hilltoppers to see you cry, the fountain is the place for you. The sound of rushing water will cover up your sobs after your first failed exam. Plus, it's the most environmentally friendly place to cry on campus since your tears will automatically be reused by the fountain. Good choice!
---
The Fine Arts Center

Let's face it; you're a mess. You won't make it far from the fountain before the aftershocks hit. Fortunately, anywhere inside or around FAC is an appropriate place to cry since you can just say you're lost and confused by FAC's big, scary hallways.
---
Garrett Conference Center phone booths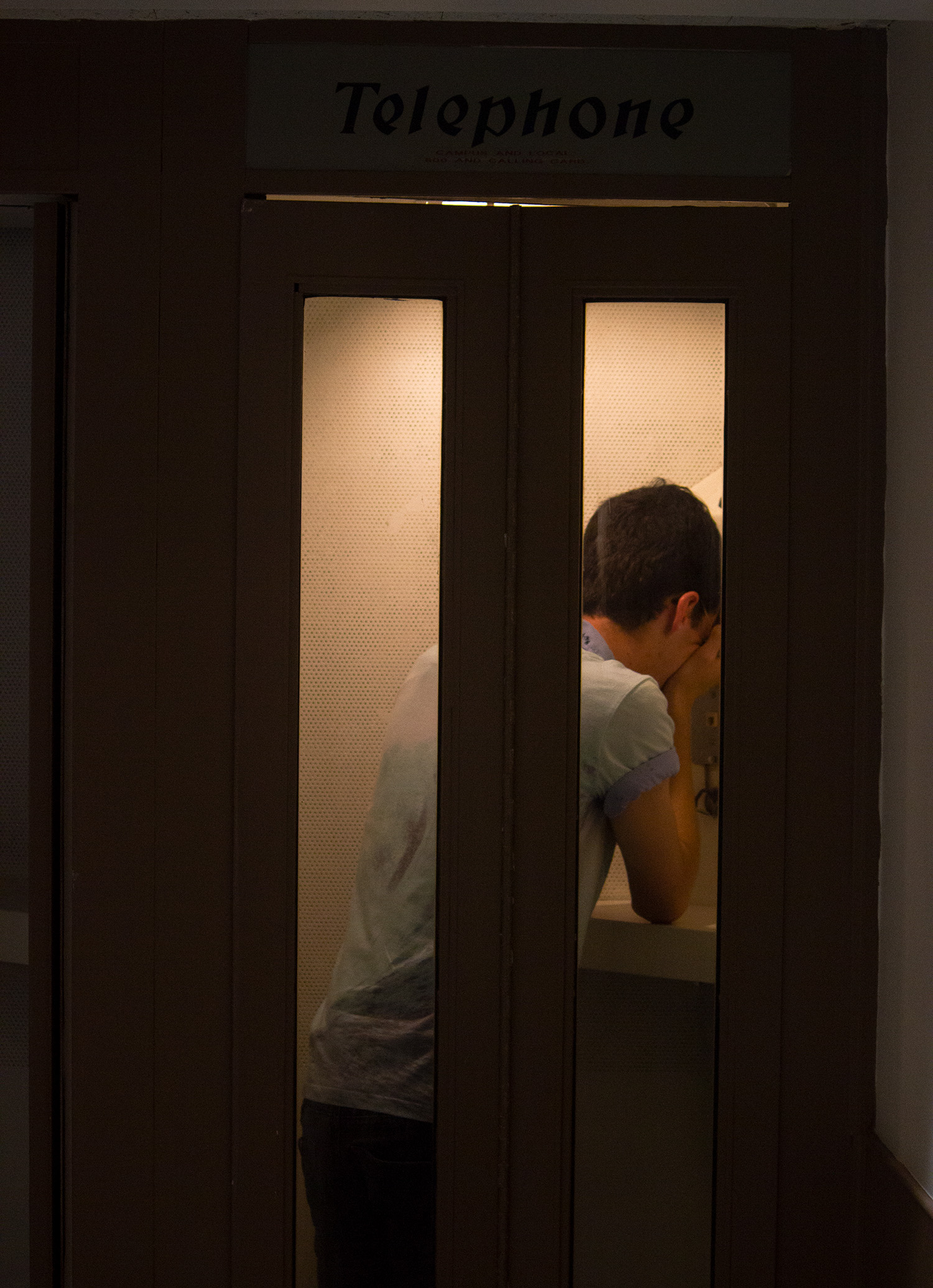 Finally, it's time to call home and vent to your family. Alas, you arrive at Garrett only to realize these phone booths are just for show. You seriously ask yourself for the first time in your life, "Why don't I have a cell phone? Am I that much of a hipster?" Rest easy: you'll be able to release your anguish in these tight, private confines.
---
Statue by Panda Express

"Origin", another addition to WKU's abstract statue collection, may seem off-putting, or rather unnoticeable, but it's the perfect statue for you to crawl into the fetal position and cry your heart out. Most importantly, it'll give you the attention you deserve.
---
Downing Student Union Food Court

You're starving, but because it's the weekend, you're faced with a few dreadful options: Do you wait in line at Chick-fil-A again? Or do you sacrifice dignity and values at Steak 'n Shake or Papa Johns for the sake of a different meal? Perhaps it's not the best place to cry on campus, but it's definitely a location that will force emotion out of your shell.
---
Honors College and International Center

If there's one positive thing we can take away from former President Gary Ransdell's generous spending habit, it's the plethora of giant, modern and expensive structures that are essentially devoid of students. Go find yourself a study room; plop down on the softest bean bag in the world, and cry your heart out. If the bean bags are taken by the ghosts of Ransdell's indelible legacies, one of the unexpectedly uncomfortable chairs will surely ease your woes.
---
Cravens Library second floor bathroom

Do you want to cry in the 1970s vintage style you know you deserve? Well, you can! When you gotta go, you gotta go, and that isn't exclusive to toilet usage. The paper towels work just as well as tissues, too. (Note: Nobody was in the bathroom during this shoot.)
---
Parking Meter

You thought you'd only be gone for 15 minutes, but because you stopped to talk to that random person you met during MASTER Plan, you were actually gone for 16 minutes. Parking & Transportation doesn't play around, and you've been left with a fun little parking ticket. Get in your car and cry, but consider driving somewhere else before you get another ticket. Be more careful and diligent next time.
—-
If none of these locations suit your fancy, there is nothing wrong with crying in bed or in the nearest bathroom (even if it doesn't have a cool couch). College is stressful, life is hard and sometimes all that's left to do is succumb to your emotions. Try again tomorrow, gang.