"Break your leg."
What, Raquel?
"Break your leg."
I stood at the door for a second staring at my Spanish host mom wondering what in the world she was trying to say to me. Then, it dawned on me.
"Ohhhhhhh," I said in realization. "Break a leg?!"
She smiled.
"Break a leg."
Laughing uncontrollably, I walked out the door and left for my art business exam.
When I was planning my study abroad experience, living with a host family sounded appealing to me. I knew I'd miss little pieces of home, and I wanted my Spanish family to fill that void.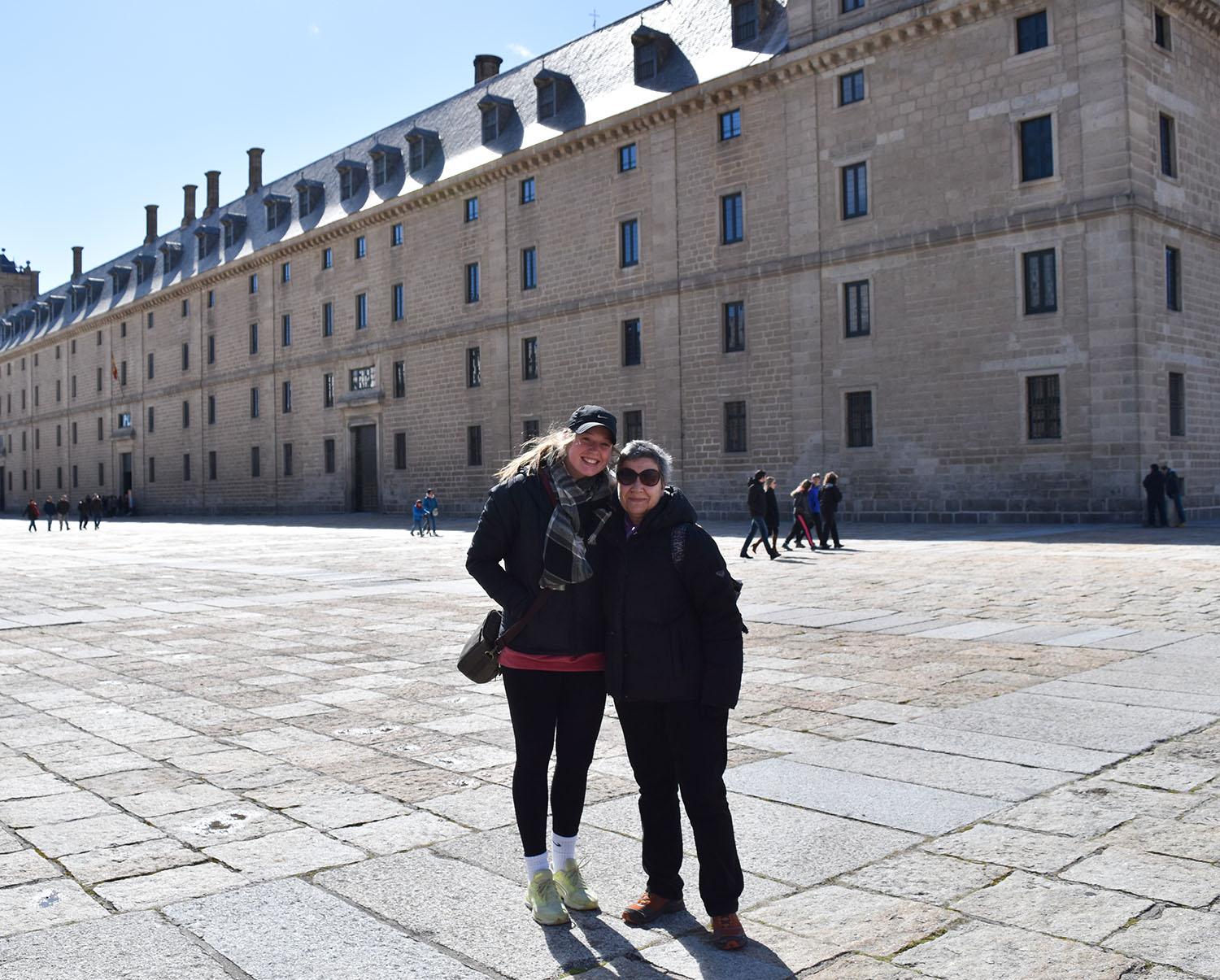 However, I went into the homestay with the wrong mindset. I wanted a family that would be exactly like the one I had, but the reality was that no one could replace the people in my life. I was living in Spain — I should've known it was going to be different.
A homestay experience is more than a temporary family. It is an insight into the culture, language, values and everyday life of people you'd pass by on the streets when traveling for vacation. My homestay experience gave me so much more than I ever intended to gain. It introduced me to one of the strongest, kindest and most hardworking women I have ever met: Raquel Lechuga.
Raquel has shown me the Madrid she has come to know so well throughout her life. She has shown me how much I need to learn. And she has shown me family in a period of my life when I was alone.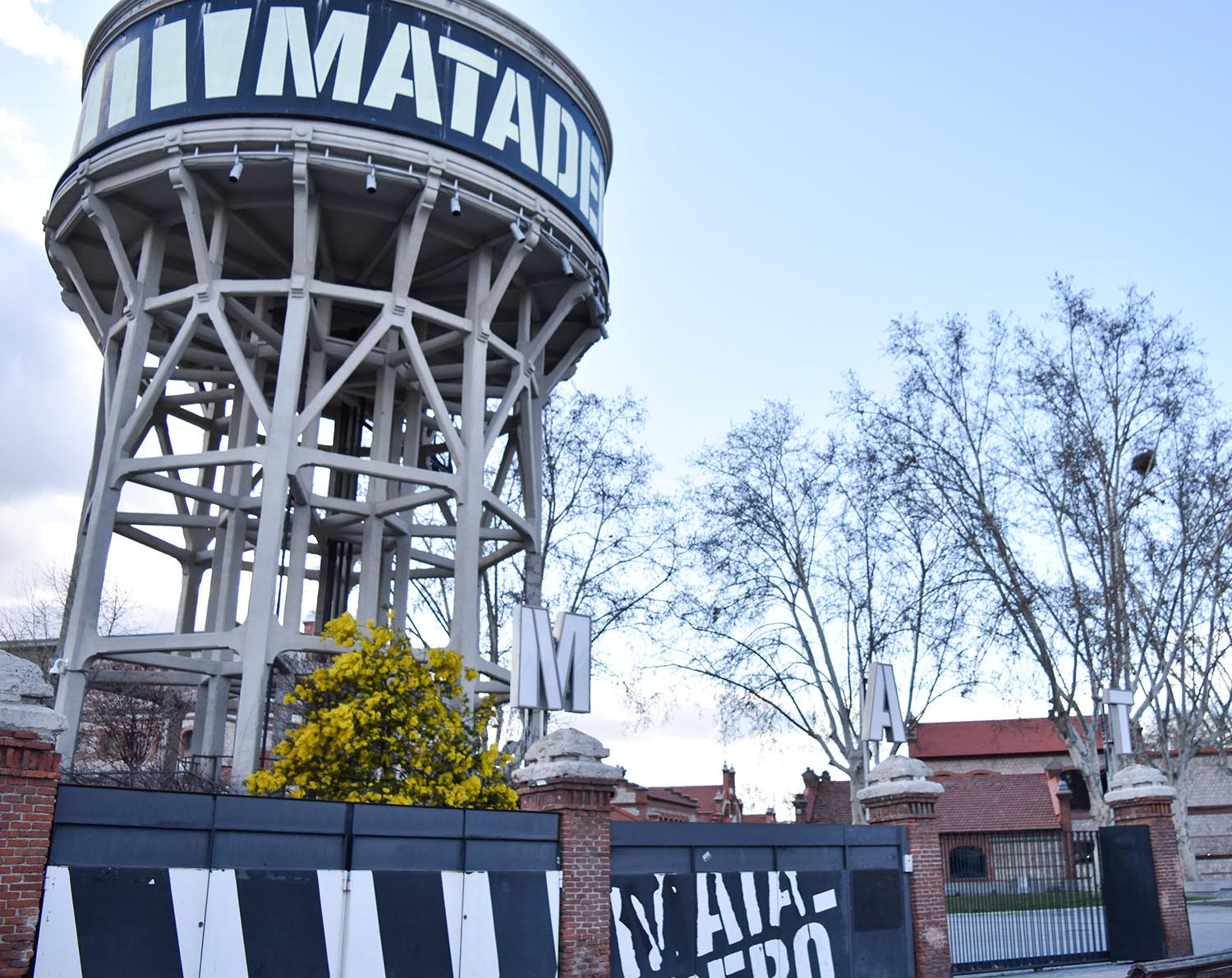 From the food she has prepared every single night to the many loads of dirty workout leggings she has washed for me, I could never repay Raquel for what she has done for me.
On my very first day in Madrid, she took me on a tour of the neighborhood. She showed me all the potential running routes I'd later come to know so well. She showed me hip cafes and libraries in the area for my studies. She asked about my family, and I asked about hers. She told me about her daughter, who she adopted from India as a baby. I showed her pictures of my family to help give her a mental image for all the tales of Kentucky I told her about.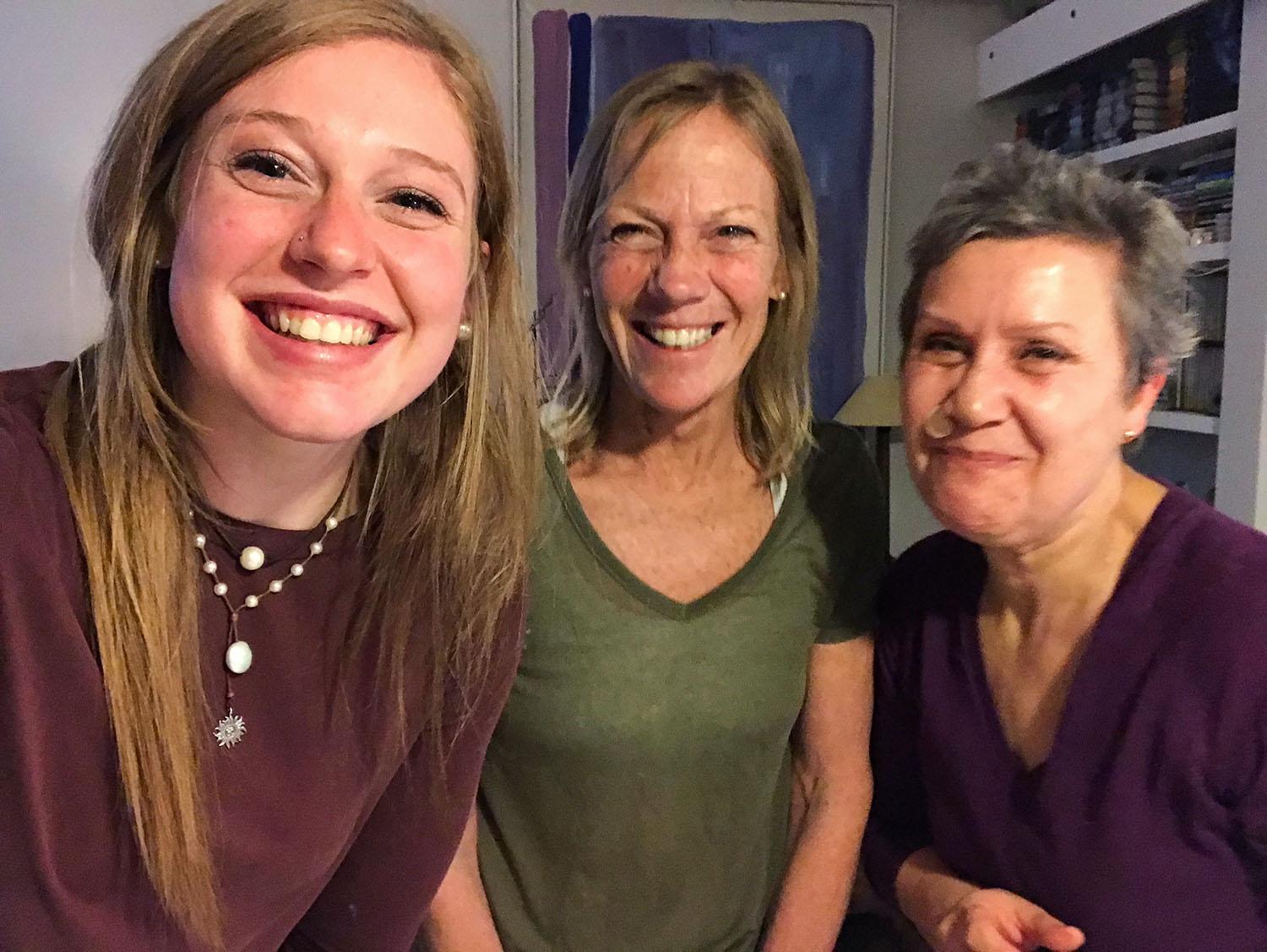 When I arrived in Spain, I was exhausted and overwhelmed just like I was my first day in Rome, but Raquel made me feel so much better. She even took me to the best Italian gelateria right next to our apartment and treated me to a double scoop of chocolate and vanilla cookie gelato on a waffle cone.
Besides giving me a little piece of Italy, Raquel is constantly trying to show me the ins and outs of Spain. She personally walked me to and from school on my first day of classes. She even tried explaining the metro and its various exits to me — even though the only way to learn the Madrid metro is to get lost and figure it out on your own.
She showed me "El Rastro," or the flea market that sets up every Sunday morning selling both trash and treasures depending on the time of day you get there.
Every trip I take, I end up with a new map or sticky note from Raquel of routes to take to get to my train station or certain restaurants to try. She is dedicated to helping people wholeheartedly. And I wish I could have helped her more.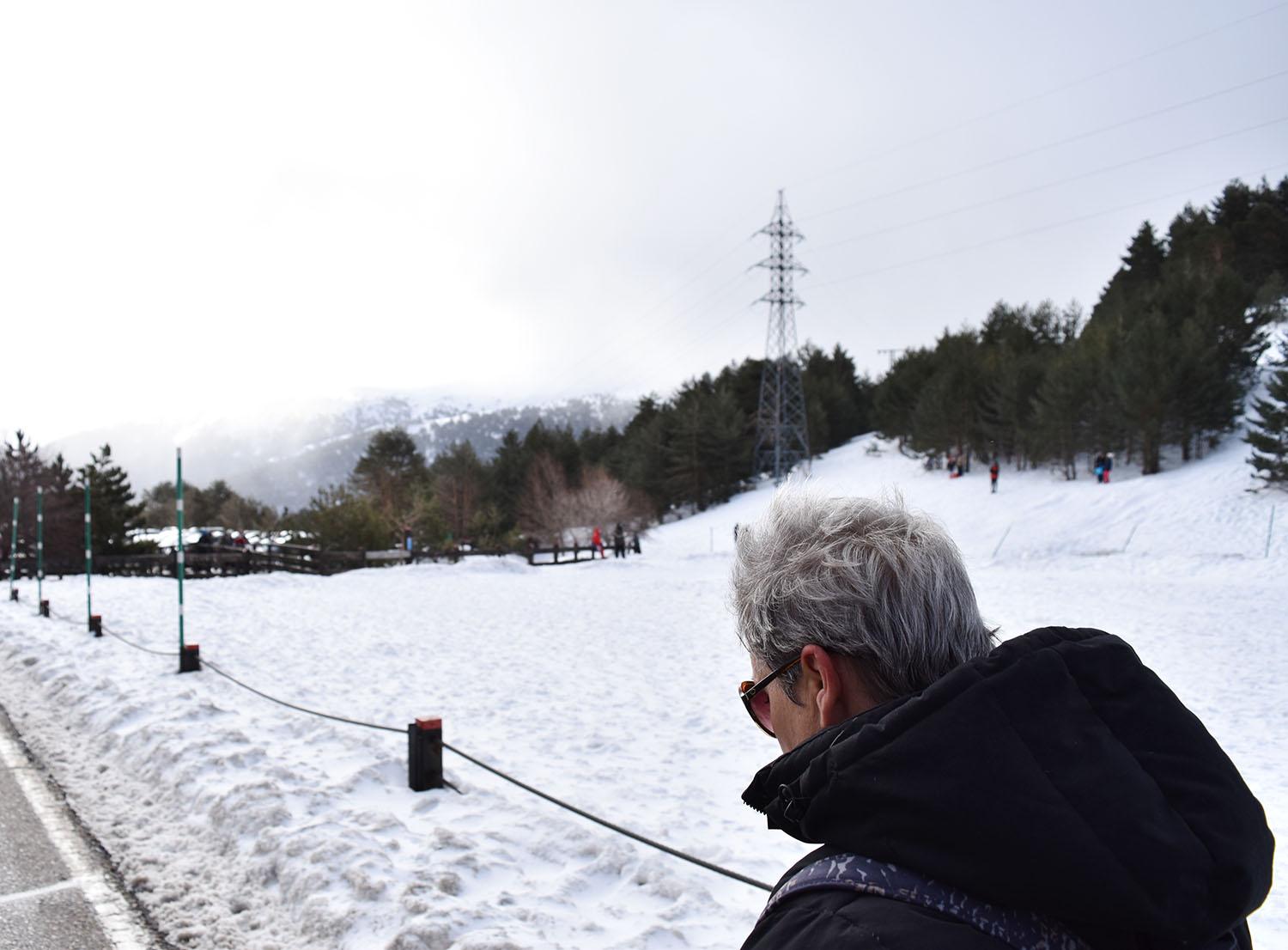 She repeatedly told me I had to start speaking in Spanish. I could tell English was tiring for her, but the problem was I knew about three words of Spanish and the rest was mixed up with the Italian I had previously learned.
I would come home to her listening to English audio recordings, which was enough to prove to me I needed to put in the effort to break down the one barrier that held us back from so much — language. I enrolled in a "Survival Spanish" course that only met for two weeks but it was a step in making Raquel's life easier.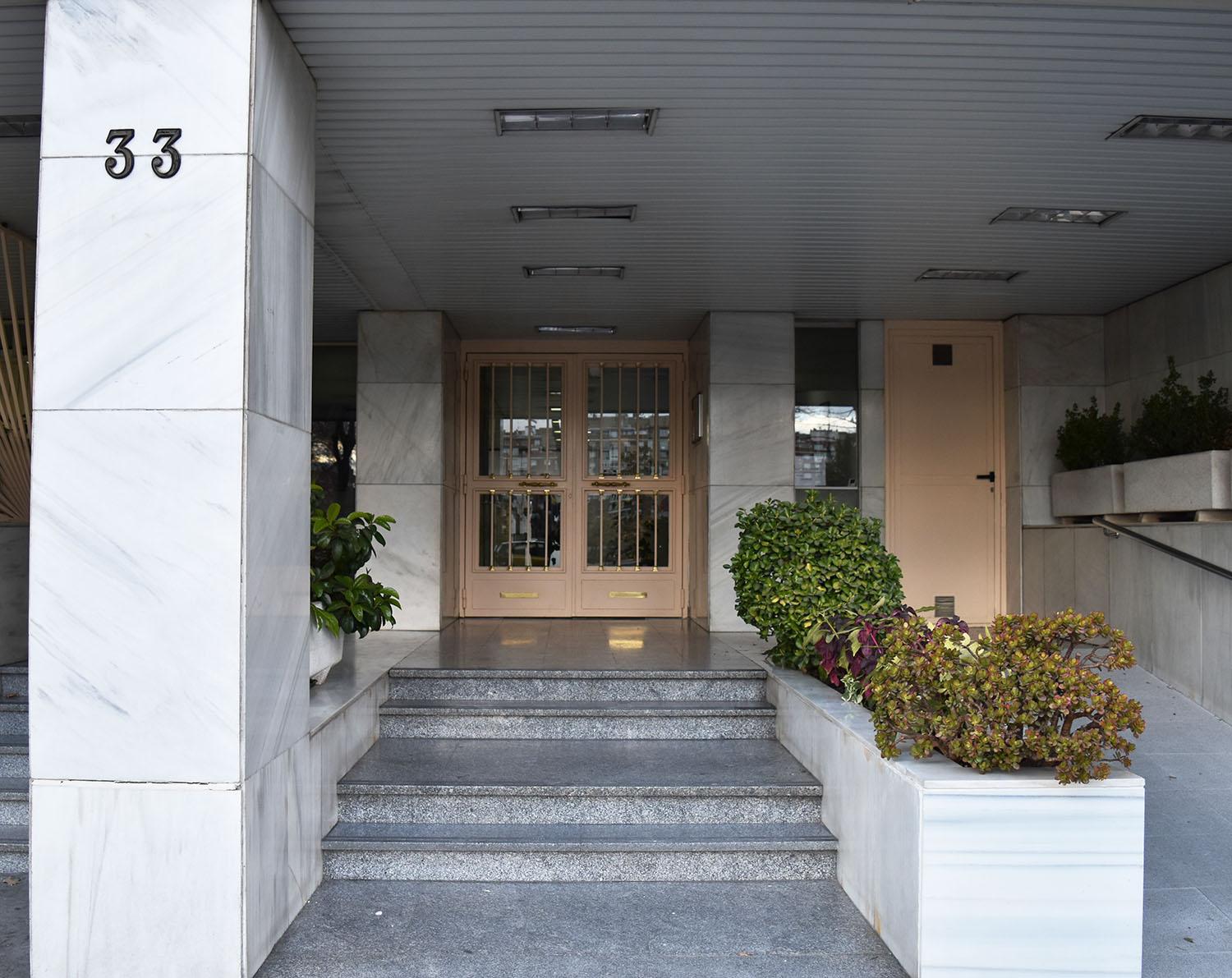 There was one night I remember coming home and just sitting on the couch in front of the TV with her and her English textbook. She said, "Come, can you help me?" She was asking me questions she wasn't sure of and had written down to ask her teacher. In that moment when she was asking me, "Why is it 'which' instead of 'what?'" I realized how hard English was.
I wanted to respond, "I don't know? It just is!" But Raquel showed me patience. She continues to show it to my inner impatient, fiery, redheaded self everyday. When she runs to get her Spanish-English dictionary just to make sure I understand a word, I remind myself to slow down and take my time in communicating too.
I have seen how important her family and her sisters are to her and that's something we can share with each other no matter the language. After an amazing trip to see the snow-peaked mountains that I had on my to-do list before I left Madrid, I got to meet Raquel's family. Sitting among them all in a circle around a table just sharing stories made me feel so at home with a group of people whom I had just met and could barely understand. How strange is that! But how cool is that?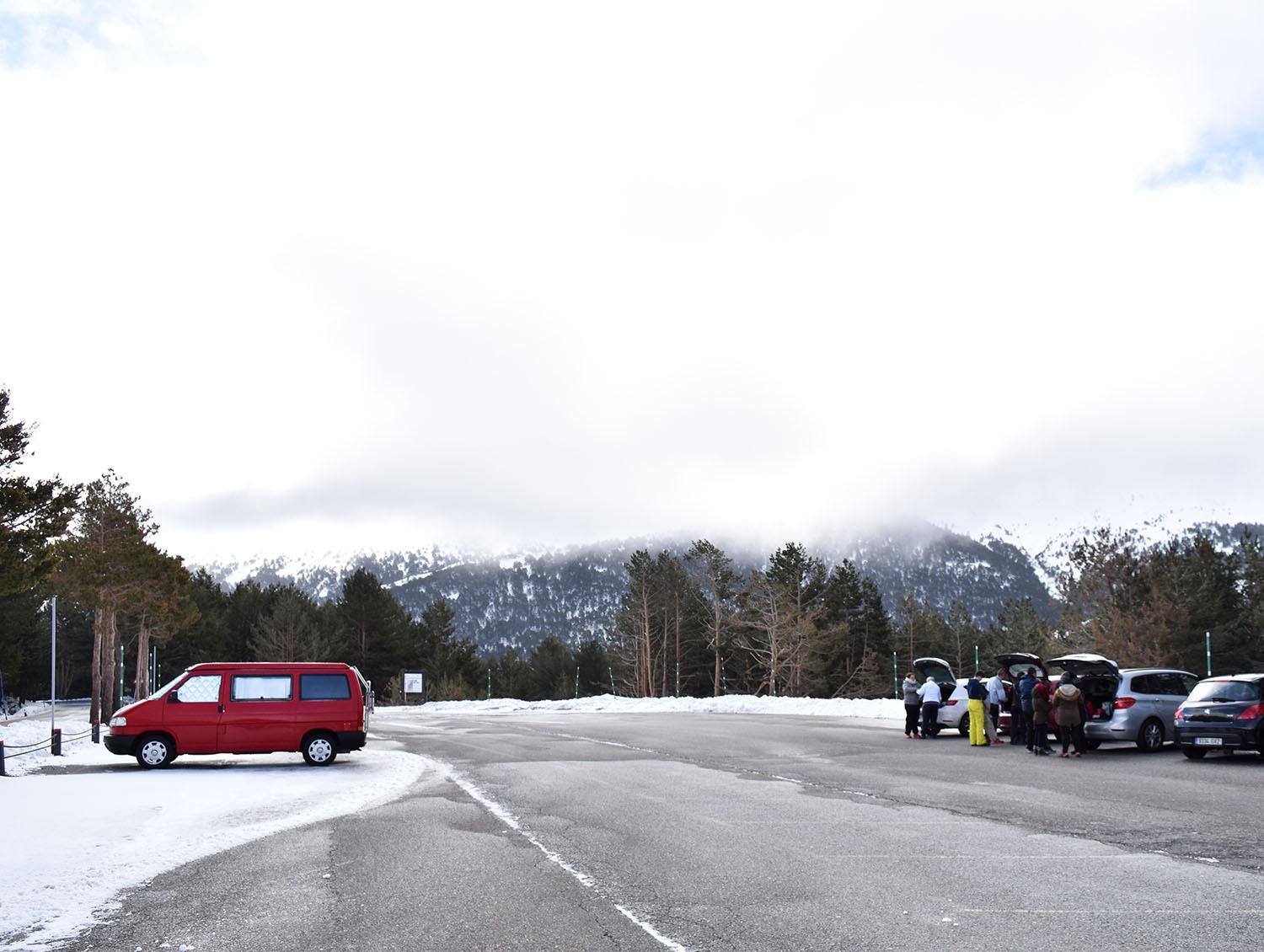 All the Spaniards I've met seem to value family. On weekends, when I'm getting my Sunday run in, other families are strolling through the park or playing on the playgrounds scattered along the river. Family is something I have gained an even greater sense of appreciation for being abroad and being in Raquel's household.
I've been able to see so many things from the outside looking in.
Raquel has backpacked through South America with just the clothes on her back, and here I was stressing about how I was going to fit all of the new things I bought into my one suitcase. She has told me she never got married because she values her independence and likes the strength she has in herself — a value I, too, have for myself. And she is constantly doing something, whether it's going to dance class, going to work, cleaning the house or studying, she never once dwells on what she could be doing instead. She just does everything she can to do the best she can.
And in a sense, I see so much of myself in Raquel. When she comments on how much I workout and how I need to just relax, I want to tell her to do the same. She is probably the only host mom who would accept how much I workout, though.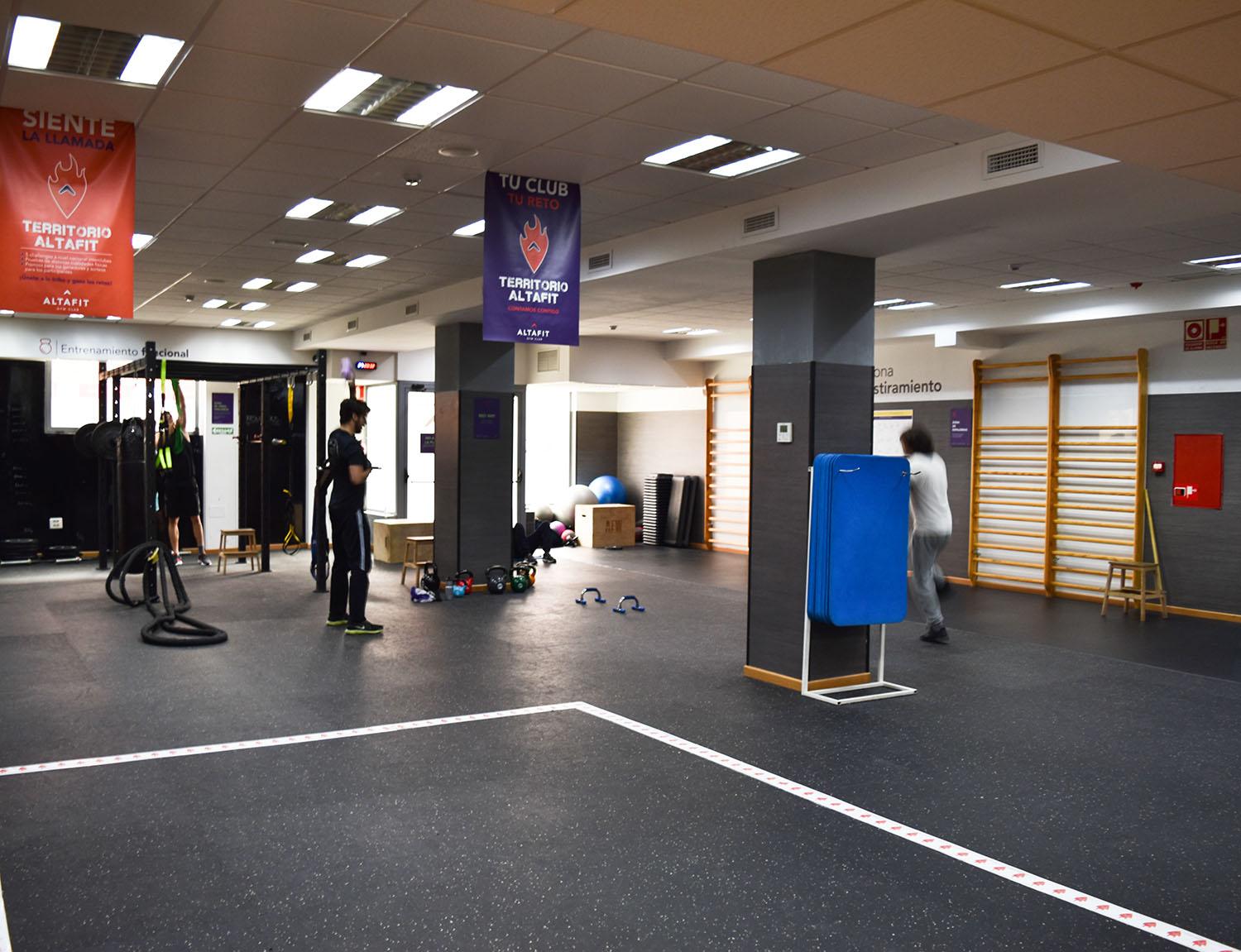 A lot of Spanish people here do run and workout. I was amazed by how many runners I saw on the streets the first week I was here. Even when I traveled to Barcelona, the active lifestyle followed. It was another aspect that showed me who I was and what made me, me.
I compare myself to a typical 20 year old all the time. Sometimes it bothers me that I would rather be at an amazing seven-story gym than a seven-story club (of which Madrid has both). I would rather eat 10 protein bars than take 10 shots. I get so excited when I see other people out running or doing squats beside a bench that I fight the urge to stick out my hand to give them a high-five or fist bump. I get energy from other productive and passionate people, and Raquel reinforced that for me.
I wish I could describe all of the things I have seen while here in Madrid but honestly none of those places beat meeting Raquel. And I mean that. It is so true that people make the places what they are. My brothers, Cooper and Spencer, make my home, home. My friends and coworkers at the Preston Center are what make me so excited to go into work everyday. And Raquel is what has made Madrid such a special place to me.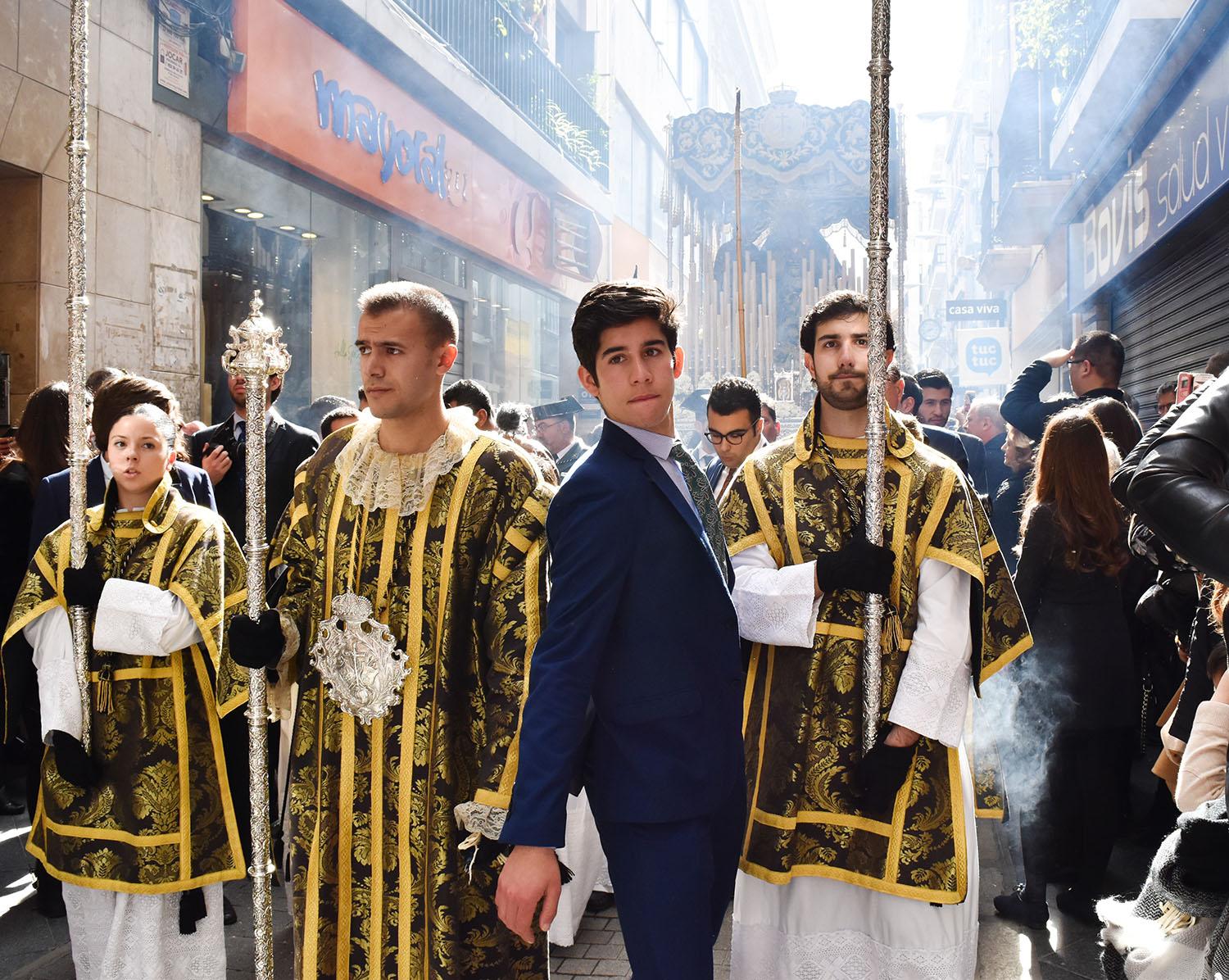 But it is now time to say goodbye.
Spaniards really never say "adios," or goodbye. You won't get any dirty looks if you say it, but if you're out on the streets, you will never hear a local say goodbye like that.
Here, they say "hasta luego," or "see you later." They say that because, to them, there will always be a "later."
So thank you, Raquel, for all of your delicious recipes I hope to recreate in the states, for all of the cultural experiences together and for pushing me to find ways to improve. You inspired me to be more like you.
Kentucky will be waiting for you to get a taste of the bluegrass and bourbon we pride ourselves on.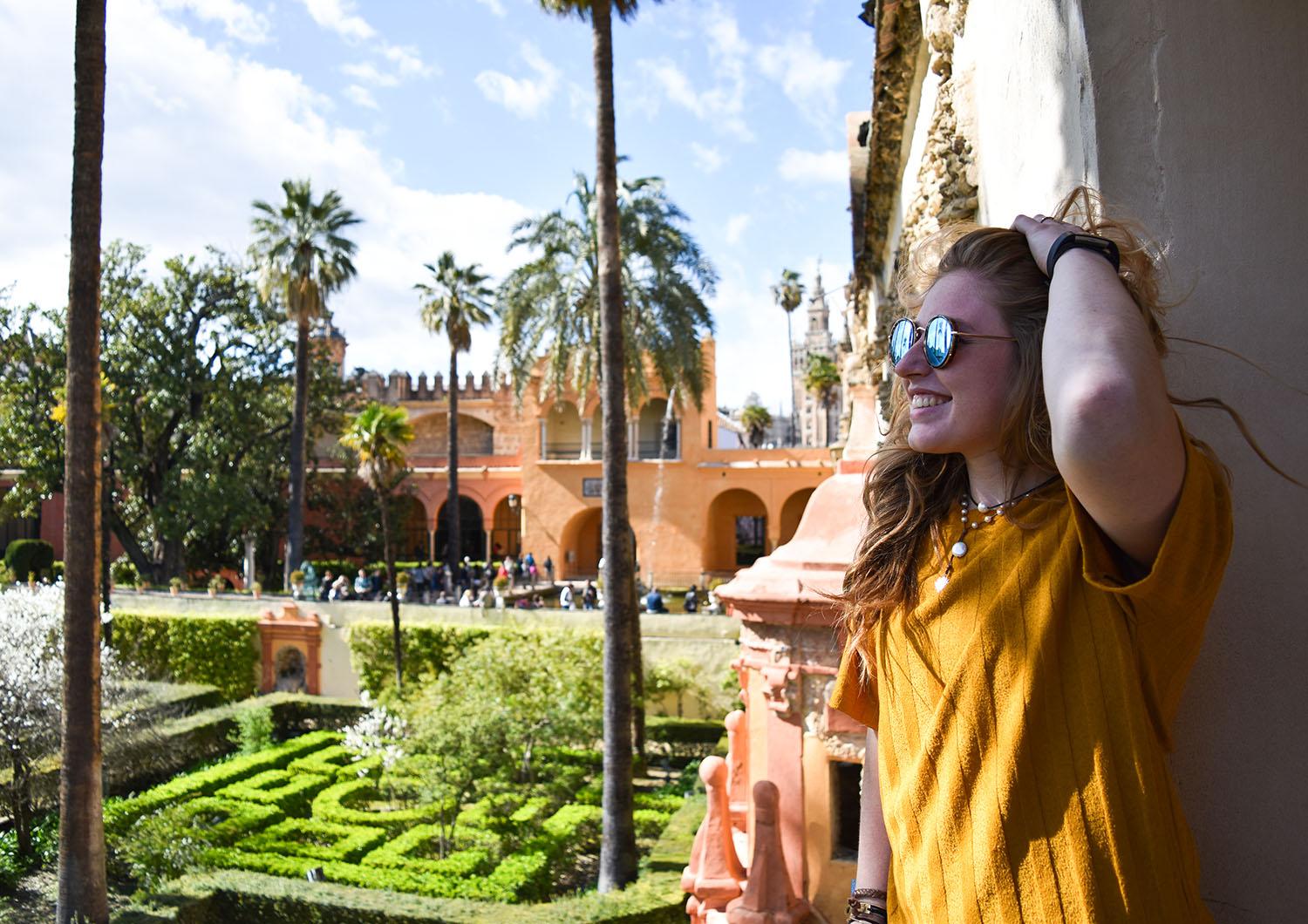 I'll be back one of these days for the sunshine and sangrias of Spain … and your cooking.
Hasta luego.