Local non-profit, Hope Harbor, aims to supply a safe space for survivors of sexual assault in the Bowling Green area. Now, they are providing a space for WKU students to share their stories of empowerment.
"We wanted to give people a chance to tell their story in whatever way they wanted to," said Kelsey Redding, a senior from White House, Tennessee and Hope Harbor intern who is directing and facilitating the event.
The Hope Harbor fundraising event, called First Things First, held auditions in Cherry Hall on Tuesday, February 26, where students came to read their original work or had their work read by other individuals.
First Things First will take place Tuesday, April 16, 2019 in the Downing Student Union auditorium. Doors open at 6:30 p.m. and the event starts at 7 p.m.
This event takes the place of "The Vagina Monologues", a play written by Eve Ensler, which had been performed at WKU for over a decade as a way to raise money for Hope Harbor.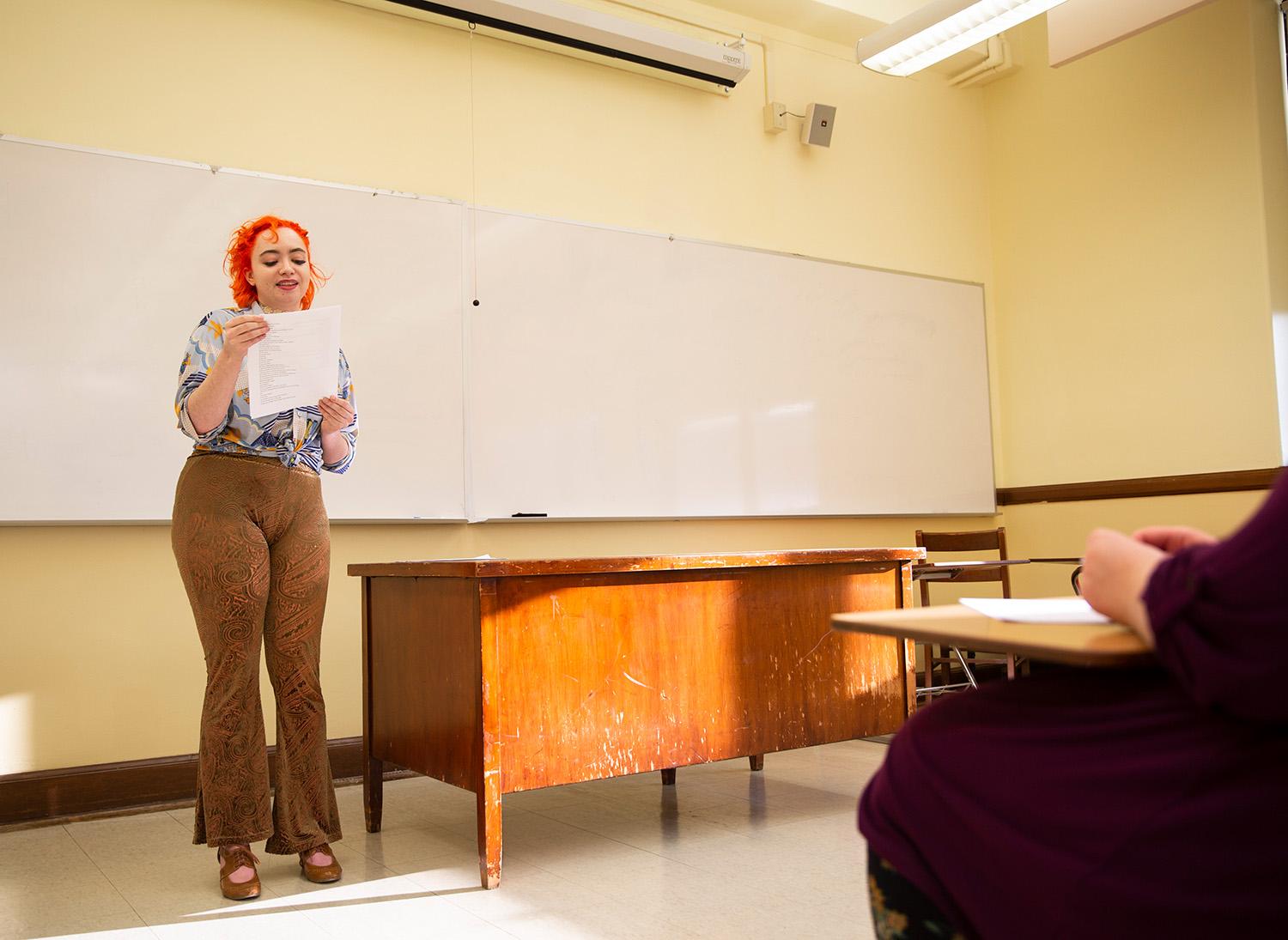 In recent years, "The Vagina Monologues" has come under fire for being discriminatory in its lack of representation for trans women. Several universities, including Mount Holyoke College and Eastern Michigan University, cancelled their annual performances of the play.
Redding said the decision to organize First Things First was made to create an event that was more personal for WKU students and would allow them freedom in expressing their stories.
Jessica Folk, an assistant professor of creative writing at WKU, judged the auditions with Redding and Alayna Milby, a crisis intervention specialist at Hope Harbor.
Folk, who worked on the last performance of "The Vagina Monologues" at WKU, said she was happy to help Hope Harbor in making First Things First happen because of its benefits for students.
"It's a safe space for WKU students to share their original work and showcase their creativity," Folk said.
Though the event will take place in April to raise awareness for Sexual Assault Prevention Month and was conceived to be an extension of the #MeToo movement, the performers who auditioned were encouraged to tell their own story of empowerment, regardless of topic.
"It's not just people sharing their stories about being a survivor (of sexual assault)," Redding said. "Some people can talk about race, their struggle with mental health, body image — anything like that."
Those who auditioned read poems, narrative monologues, and performed music to tell their stories of experiencing sexual assault, racism, gender nonconformity and more.
Nearly a dozen performers auditioned for the event, and several more submitted their work to be considered. Both Milby and Redding said they were happy with the impressive turnout, especially considering this is the event's first year.
First Things First is one of several events Hope Harbor is planning to hold in April to raise awareness during Sexual Assault Awareness Month.
A showcase gallery for survivors who have tattoos representative of their recovery is planned, as well as Take Back the Night,  an annual march that brings attention to the issue of sexual assault while raising funds for Hope Harbor. The march will end with a music performance at the A-Frame in Bowling Green.