It's the spookiest time of the year. "Halloweekend" is coming up quickly, and no one wants to be caught dead in a basic maid or police officer costume. We're grown-ups. It's time we start dressing up like it.
Despite the fact that we all want to have a good time, we should first consider one thing: Could my costume offend someone? As the voices of marginalized groups gain traction in a society overflowing with opinionated speech, it can seem like everyone has something to whine about. However, complaints about culturally appropriative and insensitive Halloween costumes are something that should be considered, especially if you don't want to embarrass yourself.
This concept may seem hard to grasp, but it's actually pretty simple: Be respectful to your fellow human beings. That's it; that's all there is to it. If how to do that isn't clear enough for you, here are some very basic things you should shy away from this spooky season.
This should absolutely go without saying, but let's just go ahead and get it out of the way: Blackface is just wrong — on so many levels. It may seem like your Kanye West costume is just not complete without a slightly darker shade of skin, but please, just don't. Blackface comes from an extremely racist origin, and I promise it is not a topic for light conversation or laughs.
While we're on the topic of race, it should be said that depicting a culture in any stereotypical way for a couple of laughs and high-fives is just not cool. The geisha costume is not a good look. Please return that cheap sombrero and hideous fake mustache. And please, do not put on a headdress and a strip of faux suede and call yourself "Pocahontas." I know that's you, Becky. You aren't fooling anyone.
Moving on.
In light of the #metoo movement, there have been some pretty recognizable faces who could easily be portrayed as a costume. Let's just go ahead and stop this here and now. What Bill Cosby did was not funny. What Harvey Weinstein did was no joking matter.
Keeping rapists and predators in the limelight and portraying them in "comedic" ways is highly insensitive to the victims who had their lives ruined by these men. It's best to just stay away from it.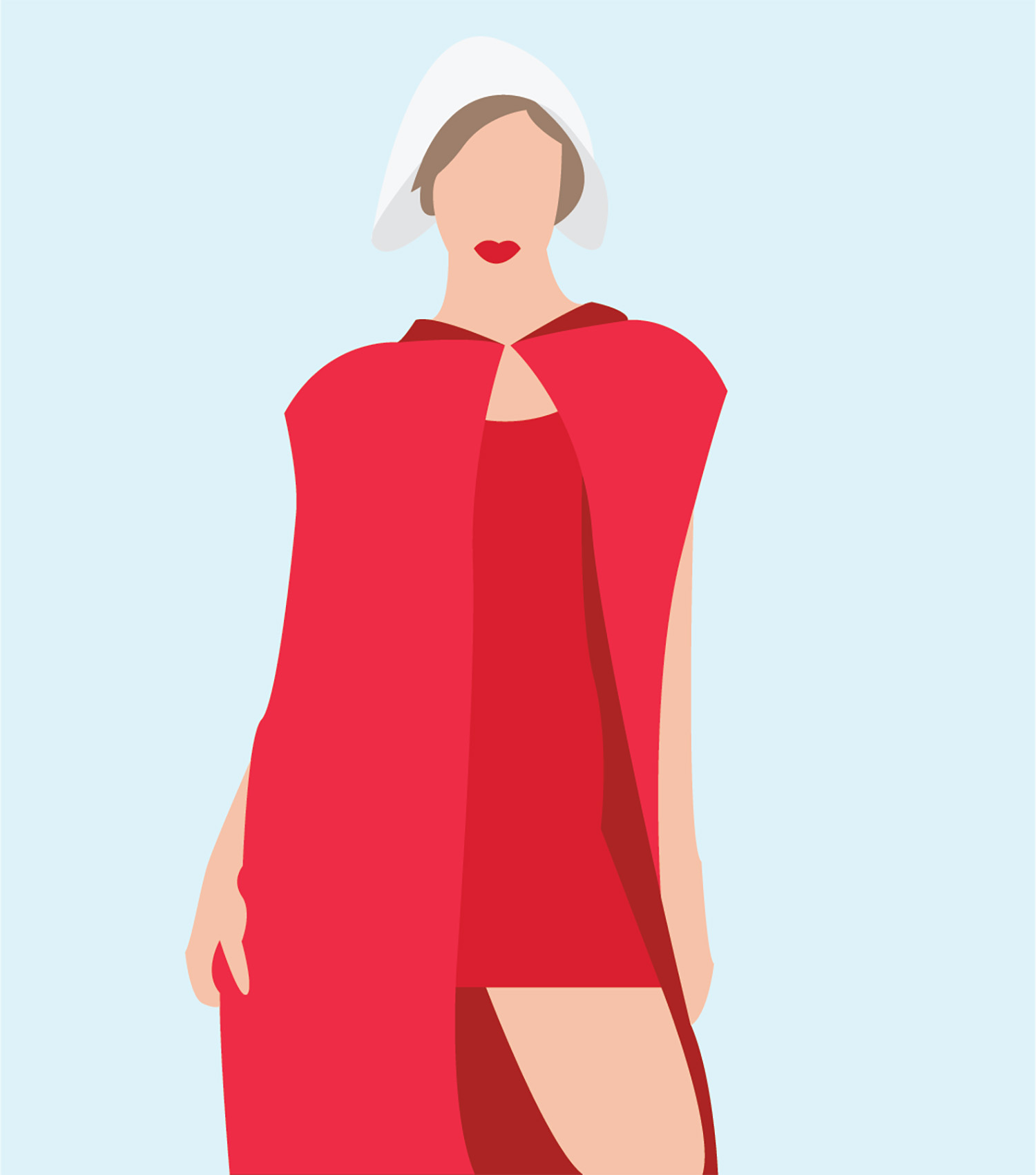 Another thing to stay away from is a poorly thought out pop culture costume, like a "Sexy Handmaid" or Caitlyn Jenner, pre- or post-transition. You may think these costumes are funny, timely and topical, but they're really just tone-deaf and kind of stupid. No, actually they're really stupid.  
You may not have respect for the Kardashian/Jenner clan, but you should absolutely have respect for people who are transgender. So instead of turning one of the world's most famous transgender people into a joke, just choose something else.
These costumes are not only offensive, but they also lack creativity on your part, which is something you should very well be concerned about. It's Halloween, and you can choose to be pretty much anything you want, as long as your wit isn't at the expense of others.