The Margie Helm Library has been a hub of coffee, conversation and studying since 1964. It has gone through quite a few renovations and changes, with its biggest one to date starting this summer. But Helm is so much more than its study nooks and meal swipe snacks. Everything we love about Helm happens because of its employees. From managing books to making espresso, these are the people of Helm and their vision for the future of the library.
---
Amanda Hardin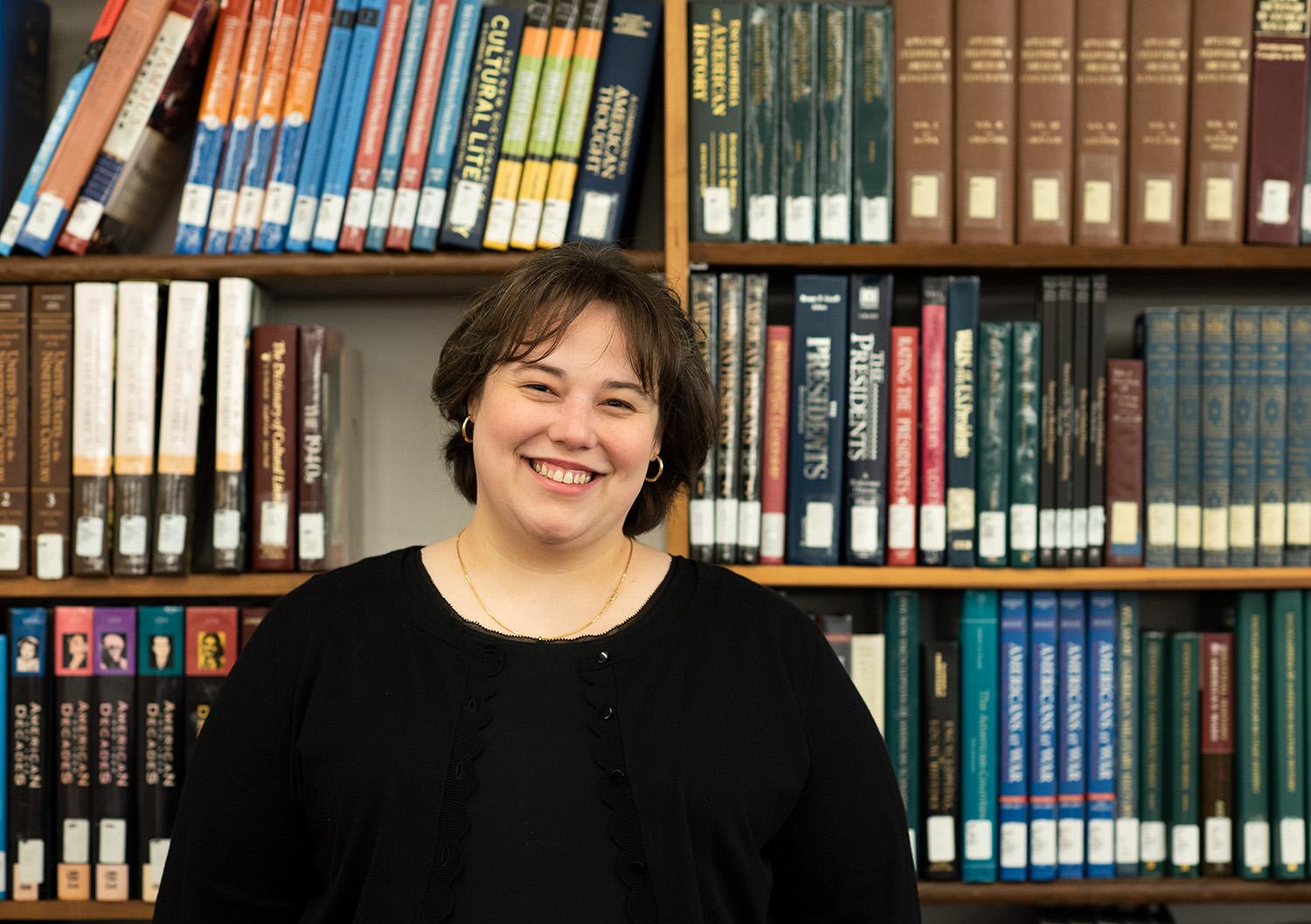 Amanda Hardin has been a part of the WKU library system since her undergraduate days at WKU. She assisted in the Kentucky Building until moving into Helm Library. What started as a student internship soon developed into a love for helping other students access resources of the WKU libraries that may go unnoticed. Her current position working with Library Public Services helps her distribute resources beyond the traditional role of a librarian.
"Helping students is the highlight of my day," she said.
While she loves the feel of the current Helm setup, Hardin's focus on accessibility for students has her very excited for the new library to be built.
"The retro furniture and the comforting smell make it so homey, but it's inaccessible," Hardin said. "It is a maze of books." 
Hardin said the new design would help her not only do the best job she can as the access service manager, but it would transform library services into something WKU has never seen before. She noted resources like free recording rooms for students to use anytime.
"The clean design will make accessing books so much easier, and the new technology will be amazing," she said.
Hardin elaborated on library positions as not just a position for someone who loves books, but rather a job for people who love to share education. Hardin loves the current decor, which will be retained in the Helm transformation, but loves the idea of a technology-infused library even more. She explained the changes will make Helm "a real library and a new home for education."
---
Nancy Richey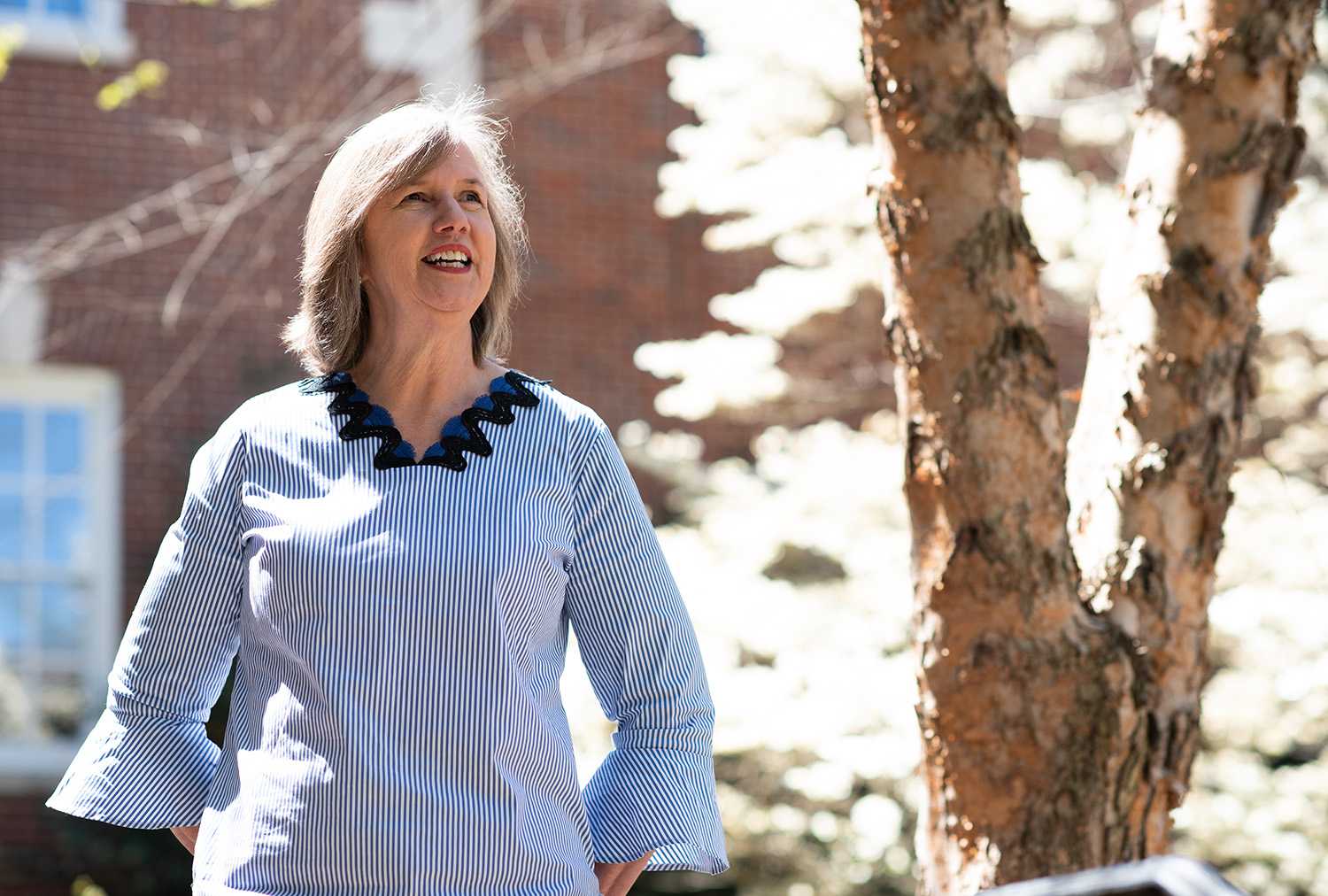 Nancy Richey has held numerous positions in WKU libraries over the years but currently holds the titles of associate professor and visual resources librarian. She started out as a reference librarian, working the reference desk until midnight on the weekends.
Richey said she likes that the hidden elements of Helm's past as a gym are scattered throughout the library. "The old jump circle is still in the Confucius Institute and the shuffleboard floor is under the carpet," Richey said. "You just have to look to find these treasures."
She said people should not be worried about losing their favorite parts of Helm. Librarians and architects are working together to make sure the "familiar footprint of Helm" will always be visible to those who have spent hours between the stacks. The retro furniture will be scattered throughout Cravens, and the most iconic parts of Helm will be displayed front and center.
"Whenever you renovate a new house you keep the old things, but you also get new things to love," Richey said.
Richey said she's a librarian because she loves to help students in their academic ventures as well as personal ones. When asked what her vision for the future of Helm looks like, she kept it plain and simple: "Any direction that benefits the students the most."
---
Katherine Jones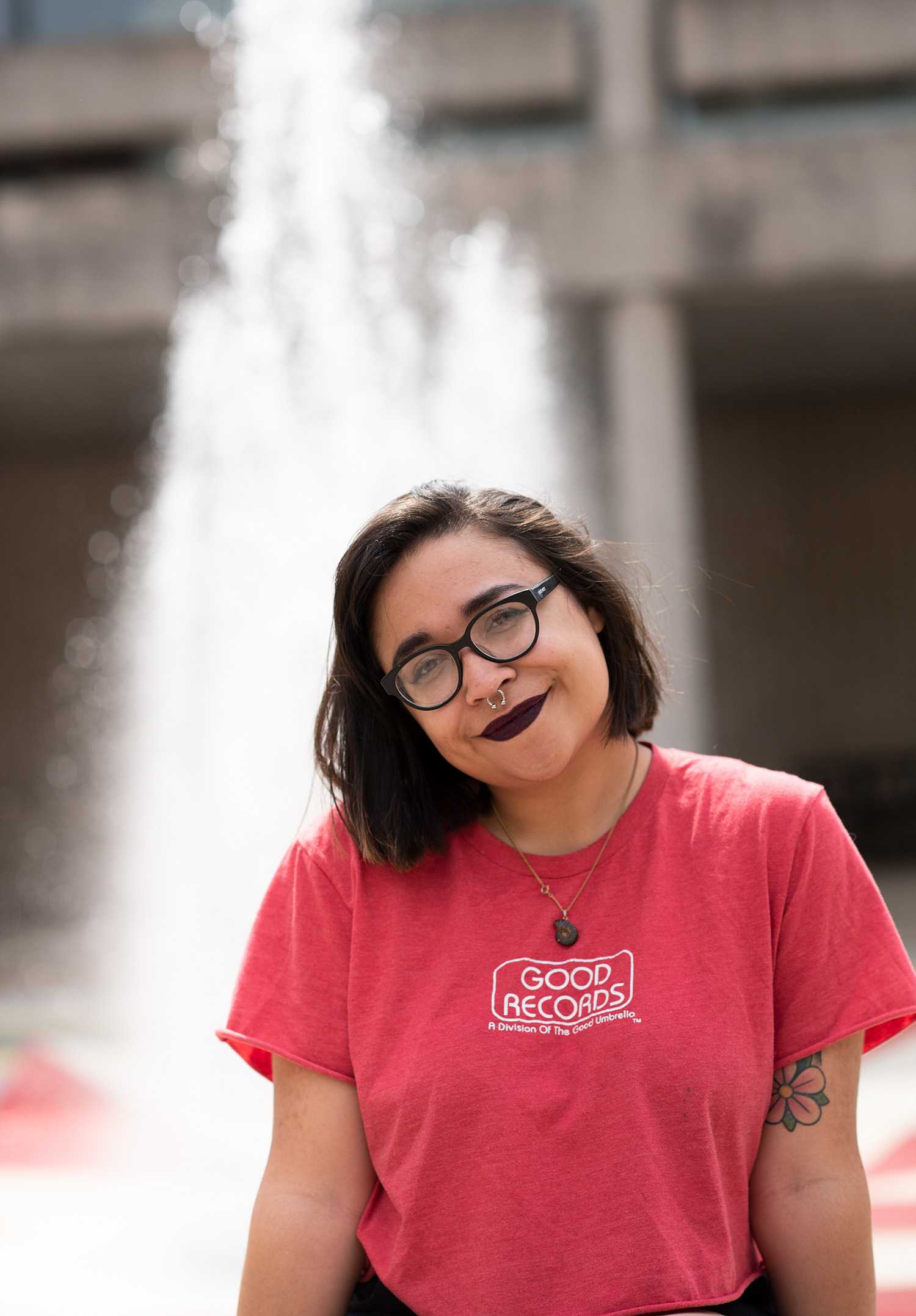 Bowling Green native Katherine Jones has worked at Java City for two months and works five days a week.
"I love this job because I love handing drinks to students and getting to know them," Jones said.
She said coffee seems to be a really important part of college life, and seeing the thankful smile of students makes her day.
Jones said she's excited about having a much larger space to serve coffee in the new commons. In their current location, she said there isn't enough room for all the supplies and machines.
"Not everything has a place right now, and that makes it hard to give students good service," she said.
Aramark will be transferring the Java City facilities to the Garrett Food Court while Helm is under construction. She said she's excited to continue her work as a barista but will miss being in Helm during its hiatus.
"The entire building is so beautiful," Jones said. "That alone made Java one of the best places to work on campus.:
Even though Jones is situated in a small corner of Helm, she has spent time exploring it beyond the Java doors.
"I love going to the tippy top and seeing the whole city," she said. "I'm from Bowling Green, and it's the best view of my city."