The atmosphere at Mellow Matt's Music and More is usually, well, mellow, with no more than a handful of people perusing the aisles of records and stacks of CDs while music plays at a comfortable volume. But on Record Store Day, the shop turns into a mini music festival complete with performances, artists and food from dawn to dusk.
For the last five years, Matt Pfefferkorn, the owner of Mellow Matt's, has brought in local musicians and artists to make an event out of Record Store Day at his store, and Pfefferkorn said the crowd that seems to grow each year is proof that the community takes notice.
Mellow Matt's will be opening at 7 a.m. on Saturday for Record Store Day, with breakfast offered by Home Cafe and live music beginning at noon
"We have people come from all over looking for the limited releases and to enjoy the festivities we have set up throughout the day," Pfefferkorn said. "We want them to have a great RSD experience."
Pfefferkorn said that preparation for Record Store Day is a long process that includes ordering limited record titles, booking musicians and vendors and advertising, but the work is worthwhile to see the crowds it draws.
Swipe to see some of the Record Store Day 2019 releases.
"It always takes my breath away to pull in on Saturday morning and see the crowd of people that have been standing in line for hours," Pfefferkorn said.
Some attendees of Record Store Day at Mellow Matt's camp out the night before to put themselves in the best position to secure their favorite records in the sale.
Record Store Day brings a surge of business into the store, but Pfefferkorn said his goal for the day is to provide a special experience for the people of Bowling Green to enjoy with other record lovers.
"We wanted the store to have a major footprint in the community in all things local," Pfefferkorn said. "Record Store Day is a celebration of the independent record store, and it only makes sense to have some of our other local businesses be a part of the big day."
One of the artists that consistently makes an appearance at the store for Record Store Day is local print designer Jim Madison.
Madison has known Pfefferkorn for over 20 years. The two met when they worked together at Record Bar in Greenwood Mall, and Madison has tabled to sell prints at three of the five Record Store Days at Mellow Matt's.
"I love Mellow Matt's in Bowling Green," Madison said. "It's what we need. He's been a part of the music community here for a long time."
Madison said he appreciates how much Mellow Matt's embraces the music community of the city on Record Store Day, and how much the community reciprocates that feeling for the store.
"It's kind of like a reunion," Madison said. "You've got local artists and music; old friends show up, and people travel from all over to be in town for it."
The local musicians that play at Record Store Day provide a backdrop for a day of record shopping at Mellow Matt's. This year, 18-year-old singer-songwriter Palmer St. Clair will be playing along with Jordan Young, Black Gold, The Daddy Sisters and Jason Ringenberg.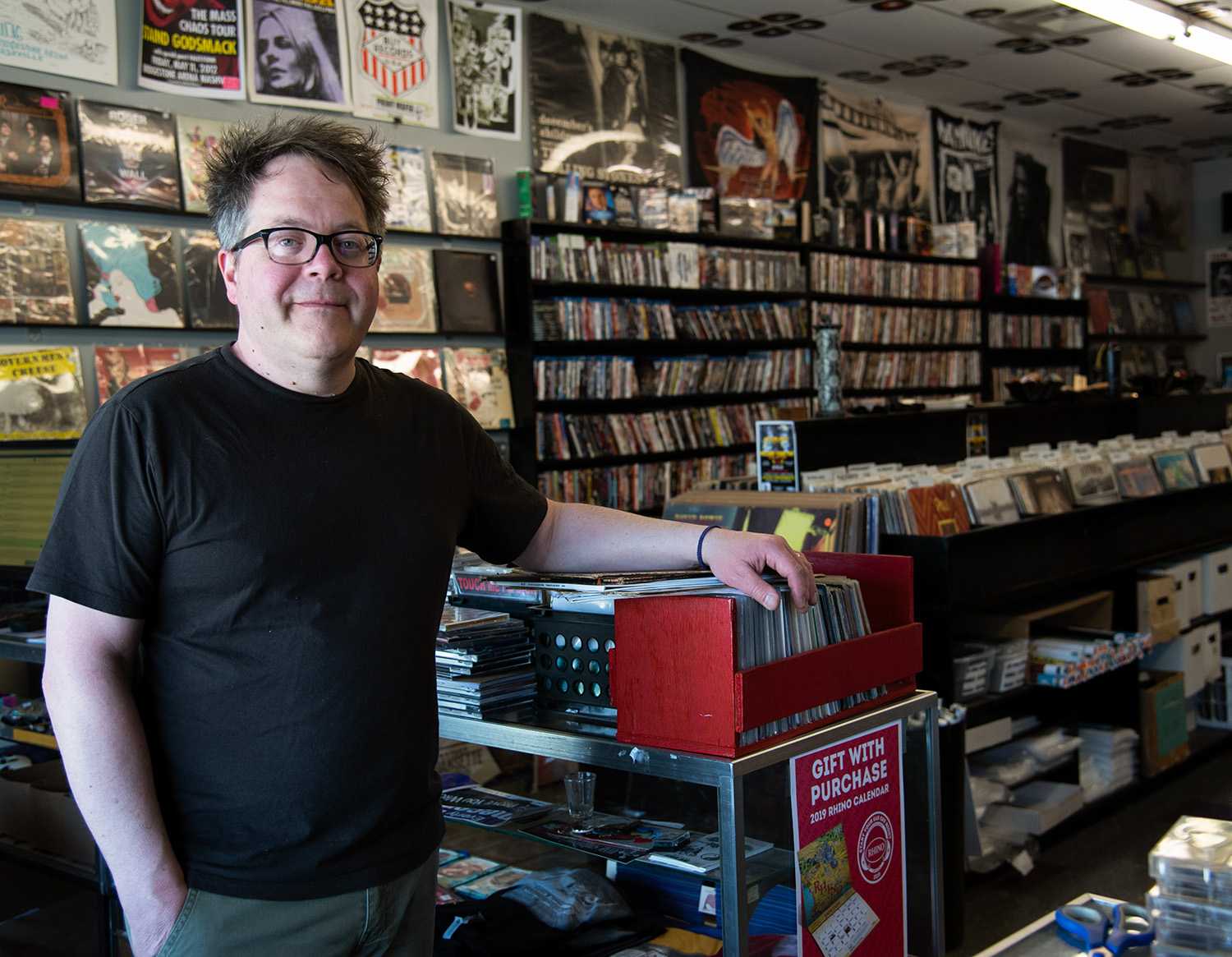 St. Clair has known Pfefferkorn since she was 15, and she said he's been supportive of her music career since. This is her second time playing Record Store Day at his store, and she said she counts herself as a customer and supporter of Mellow Matt's.
"The environment is extremely unique in that Mellow Matt's is a very unifying point in South Central Kentucky's music scene," St. Clair said. "Some huge music guys and gals in the area are really present in that space, and it gives performers a chance to reach a broader and more experienced ear."
St. Clair describes her own music as "fluid and changing" as she blends genres in her learning and writing of music.
St. Clair released her second album "The Truths I Hold" on Thursday, April 11, in advance of her appearance at Record Store Day.
Following the daytime events at Mellow Matt's, there is a Record Store Day after-party at Blue Holler Brew Supplies where releases from this year's Record Store Day and past years will be played. Blue Holler will be serving a specially made beer for the day.