Beneath a living room filled with orange suede chairs, a coffin coffee table and a fisheye mirror above the mantle, is Sinkhole Sanctuary, a music venue located just a five-minute drive from WKU's campus.
Housed in the basement of 1260 Kenton St., Sinkhole Sanctuary has been a house show venue for the past three years. Stephanie Menser and her partner Patrick Thompson live in the little white house, and with the help of friends, put on the homemade shows.
"Why have this great of a place if you can't share it?" said Menser.
Sinkhole Sanctuary is a space created for sharing music. The venue went on hiatus this past summer but is returning with the show, "Sinkhole Resurrection," on Oct. 27.
The shows usually feature between six to 10 bands with a theme everyone is encouraged to participate in, such as outer space, prom or the annual Halloween show. They also often host local vendors giving them a chance to showcase their products.
"We work our asses off," Menser said.
In early October, Sinkhole Sanctuary was draped in spider webs and skeletons, but Menser said it was nowhere near as decked out as it will be for the upcoming Halloween show.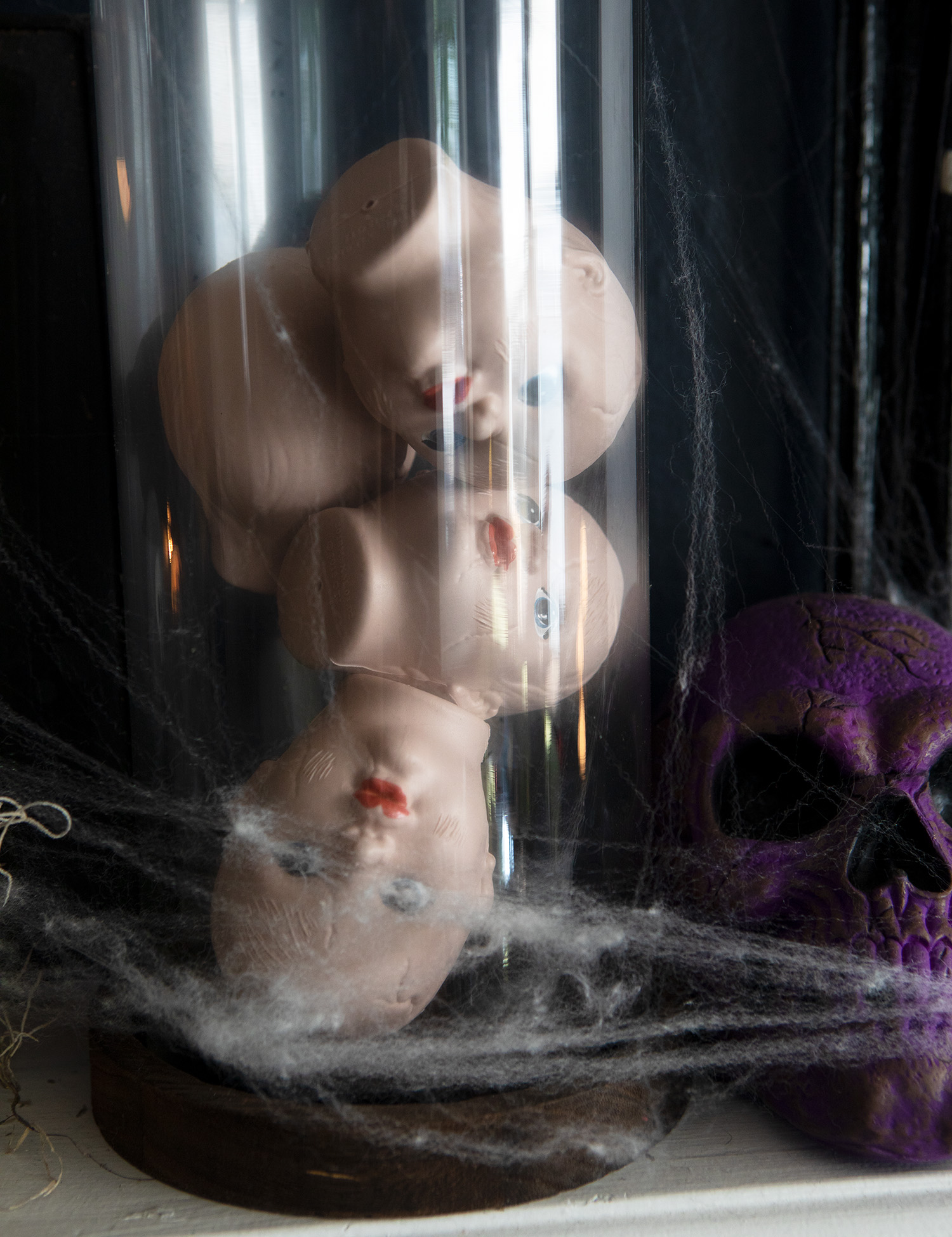 Menser said her favorite part about creating Sinkhole Sanctuary is the community that has come along with it. She said many of the bands that come through Bowling Green on a whim grow to love the environment and become a part of the family.
"There's a part of the night where all the stress and working stops, and we just listen to the music," she said. "The whole process of doing this lets you know how good some people actually are."
Chris Rutledge is one of the curators and managers of Sinkhole's shows. Along with performing in his band The Cartoons, Rutledge is mainly in charge of booking the bands, with an emphasis on local groups.
Rutledge said Sinkhole Sanctuary is one of the last house show venues left around Bowling Green. He said there are a different set of ethics, principles and expectations that come along with house venues.
"It doesn't really matter so much if the basement is clean or if the sound is pristine," he said. "It's more about if there are good people in the crowd; if they're supporting the right people, and if it's inclusive and safe."
Menser is a licensed therapist and spent years working at a domestic violence shelter. For the Sinkhole shows, she said they have a no-nonsense tolerance policy for the performers and attendees.
"If anyone reports that someone here did something to them, or even anonymously texts, they're out, no questions asked," she said.
Menser said Sinkhole vets any bands that come through to make sure they are not problematic. She said even in a town like Bowling Green, things can be scary sometimes.
"I like being told by people that they feel safe here," Menser said.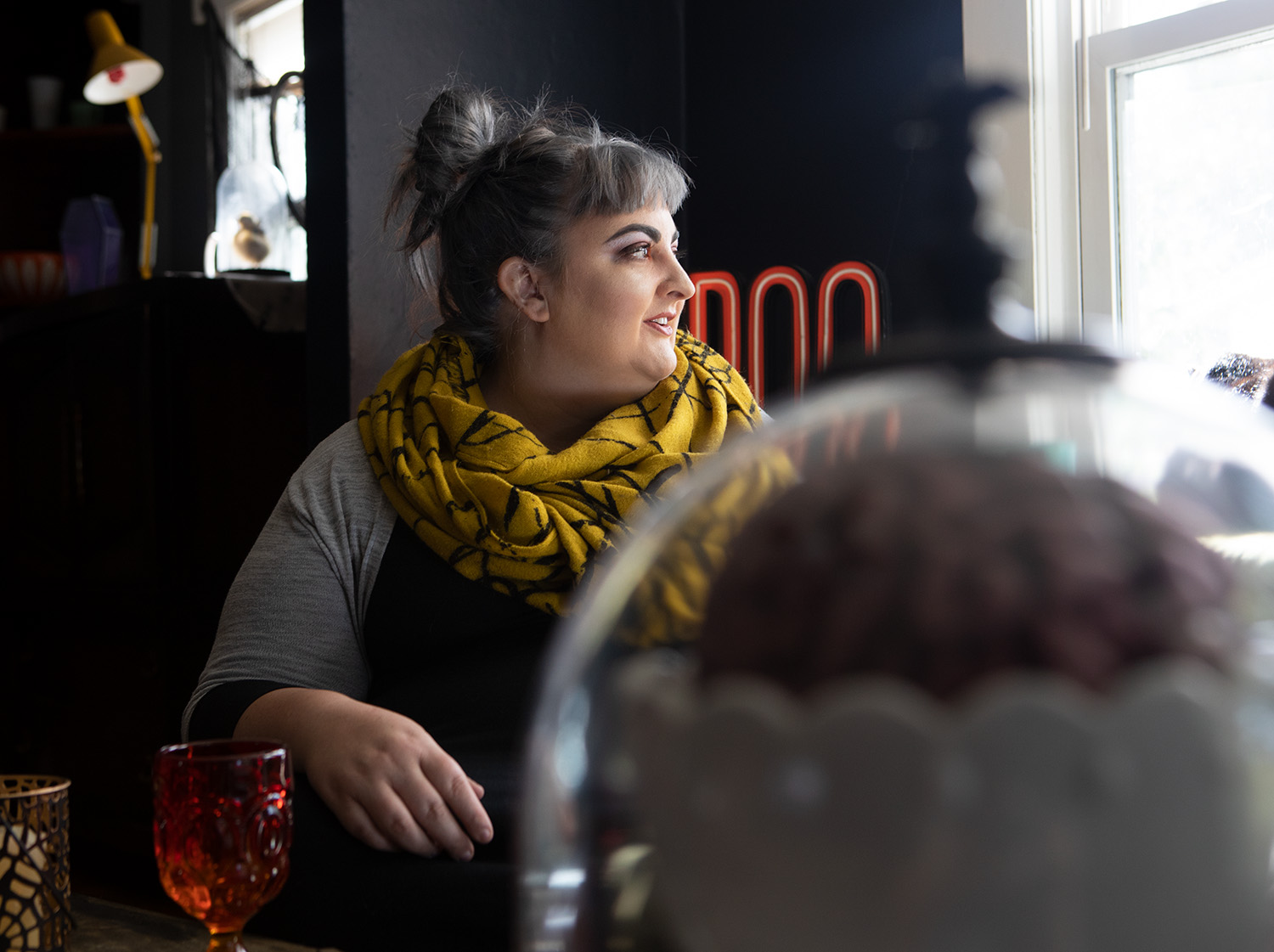 Sinkhole Sanctuary is open to the underage crowd, as well. Rutledge said often times they are left out of the live music scene. He said music is so important, especially for kids in high school.
Waco Bell is a local hip-hop group that often performs at the Sinkhole shows. Lee Williams, the bassist in the group, said he remembers standing outside the windows at Tidball's when he was in high school and not old enough to listen to the music inside.
Williams said it's refreshing to see a house venue become a community space through inclusion and taking safety seriously.
"There's always been a 'house show house,' as long as I've been playing music," Williams said. "It always moved and changed, but Sinkhole came when there wasn't a house doing that."
There are many regulars who attend the shows. Because of the diversity of the music and the inclusiveness of the environment, Sinkhole brings in people from all different walks of life. Menser said everyone who is respectful is welcome.
"It grows into a bigger family with every show," she said.
Menser said the venue's name, Sinkhole Sanctuary, comes from the notion that sometimes people talk about Bowling Green being that place you just get stuck in and never leave.
---
"We wanted this place to be a sanctuary for anyone who was in that Bowling Green pit, that sinkhole, that we felt we were all falling into," she said.
---
Menser said one of the most important aspects to everyone involved with the Sinkhole shows is that they are all-inclusive and give a voice to those who may not otherwise have one. To make those voices a little louder, Sinkhole hosts specific shows that highlight different groups, such as their fully queer show or an all hip-hop show they're hoping to put together.
"We do it to really give people a space in this community that they maybe don't get in other places in town," Menser said.
The music played at Sinkhole Sanctuary varies, Menser said, and they try to make sure there is a range of different sounds and different perspectives on life as well.
"Not to limit their artistry, but we like to make sure that not every band coming in is led by a white, cis(gender), straight man," Menser said.
Although the shows are free, the people behind Sinkhole Sanctuary like to pass around a hat during the shows for donations.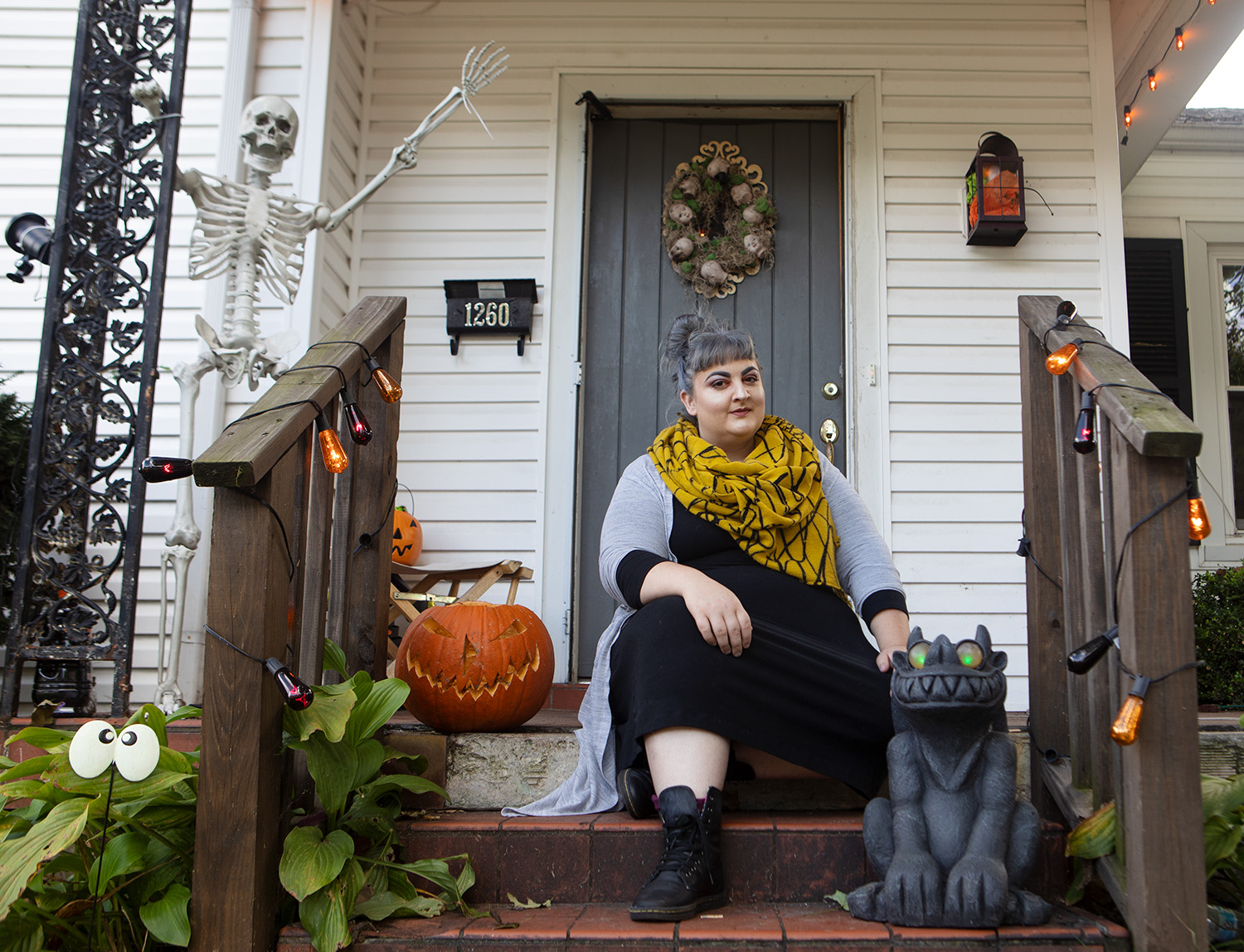 "We want the people that come here and are vulnerable enough to stand in front of that microphone to feel supported," Menser said.
She said a lot of nice and genuine people come to the shows, and they're willing to give what they have for good art.
"You can't have something that is making a change if it's not accessible to people who don't have money," Menser said.
With country-star Loretta Lynn playing on a speaker in the background and Hiccup, the black cat concert attendee, roaming around, Menser recalled one of the biggest shows Sinkhole Sanctuary has put together.
It was Halloween 2016, and Alex G and LVL UP performed. Alex G requested the show be kept a "secret," as he didn't want it advertised that he was coming. Menser dressed up as Danny DeVito that year, and she said she remembers the very moment the band made it to Sinkhole.
"This band, whose art I love, pulls up in their van waving, and I'm just sitting there with my bald cap on," she said. "I saw my favorite band play in my basement on my favorite holiday."
Sinkhole's success isn't due just to Menser and Rutledge. Cail Knight, Colton Turley and Drew Guy all contribute. Knight plays in a couple of bands around Bowling Green and helped book the venue's first show, and Turley handles most of the sound for every show. Guy is the man behind the decorations.
Their upcoming show, "Sinkhole Resurrection," will open on Oct. 27 at 5:30 p.m. with Dr. Tom and the Mini-Mes, a band created by Tom C. Hunley, a WKU poetry professor, and his two sons. Other groups expected to perform include Waco Bell, Spirit Week, The Cartoons, True Crime and The Rift.
The show will be Halloween themed, and costumes are encouraged. Everyone is invited.
"You're sweaty; you're screaming into a microphone; you're on the same level as the crowd, and everyone's there together," Rutledge said. "There is something pretty magical about house shows."