A few weeks ago, I had the bright idea of waiting until the last minute to write a paper for one of my religion classes. I figured a combination of paying attention in class, actually taking notes and exercising some willpower would make this paper happen before midnight. Fast-forward to several hours past midnight and not only had I finally finished the paper, I was now famished.
Besides some old Kraft singles and kombucha, my mini fridge was bare. Subway was closed, and Domino's Pizza delivery ended so long ago the ovens were cold. I went to bed with a full word count on my essay and an empty stomach.
This could never happen again. Some might say the solution lies in buying groceries, but this lazy college girl who is scared of Walmart had a different idea: It's time to explore all 24-hour restaurants in Bowling Green and figure out which ones satisfy my late-night snacking habits.
I took two friends to five of Bowling Green's 24-hour places in order to evaluate our options and rank them on a five-star scale for your late-night food hunt. My guest food critics asked to remain anonymous to protect their identities from BG's eateries.
---
Waffle House

Hours: 24/7
Location: 1868 Russellville Road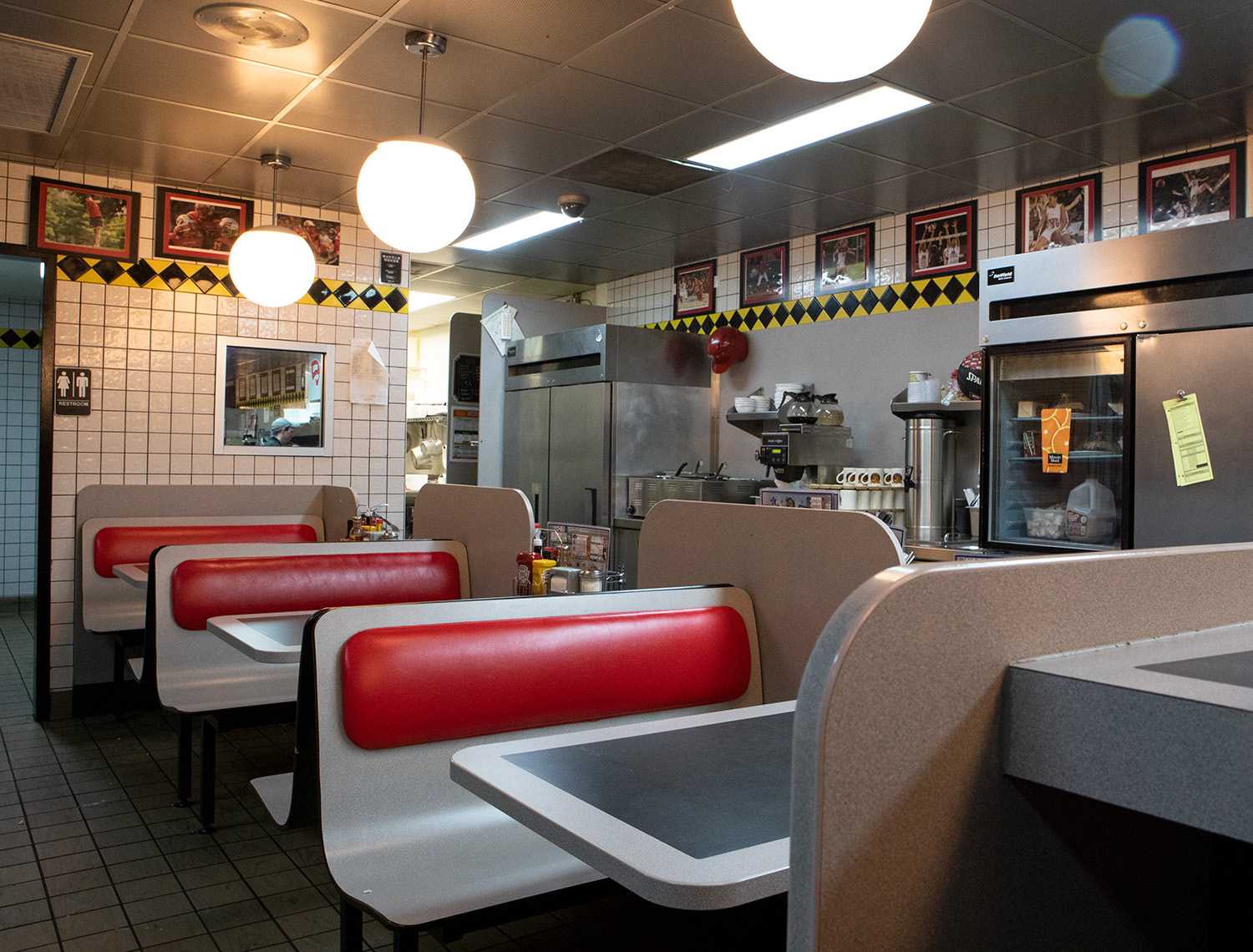 First on our list was the infamous Waffle House. After a long night of Homecoming preparation, we strolled down to the late-night breakfast wonderland. Our college student budgets allowed us to order a smorgasbord, already setting us up for a fantastic time. Overall, it ranked the highest out of the dives, until we deducted one star for the less-than-impressive cleanliness.
Personally, I ordered a classic cheese 'n eggs breakfast and a sweet tea, and that mere $5 bought me a plate of scrambled eggs, hashbrowns and raisin toast in a lively diner atmosphere. My foodie friends ordered waffles, biscuits and gravy, grilled cheese and coffee. Overall, we all gave Waffle House five stars, but the dirty aesthetic dropped the final score down to a four.
---
Steak 'n Shake

Hours: 24/7
Location: 1680 Scottsville Road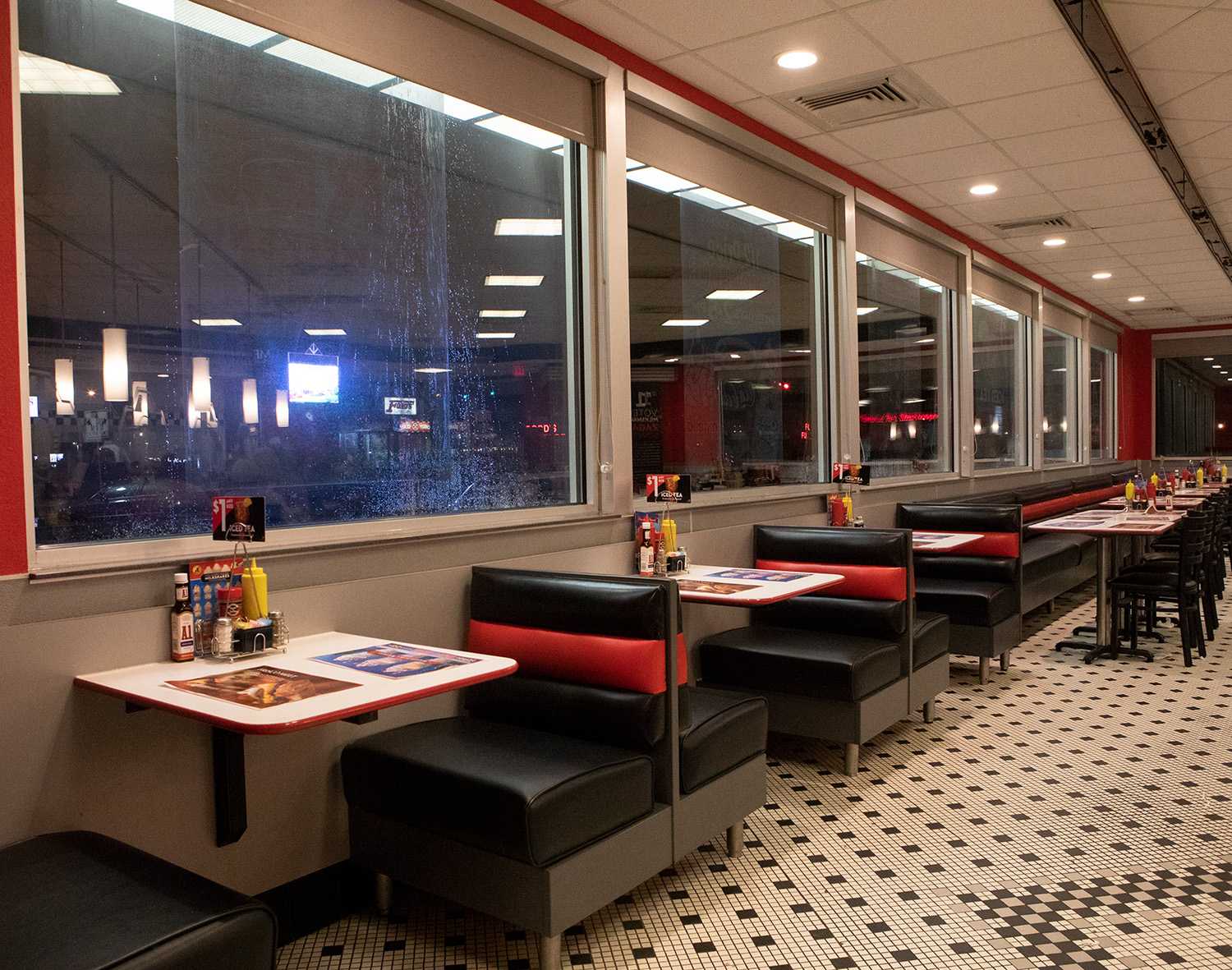 Our next top-ranking location was Steak 'n Shake. Of course, we are used to the three meal plan options and shakes we enjoy on WKU's campus, but a mere three miles away is the 24-hour edition with enough shake options to blow anyone's mind. The menu is so expansive that it took us forever to make our final selection. It came down to chicken fingers and shakes.
It was such a hit that one critic said, "I love Steak 'n Shake off campus! I think it's an abomination that the WKU version doesn't have all this."
After accounting for the slow service and a spilled milkshake, Steak 'n Shake tied with Waffle House at four stars.
---
Que Pasa Tacos

Hours: 24/7
Location:  2440 Nashville Road, Suite 101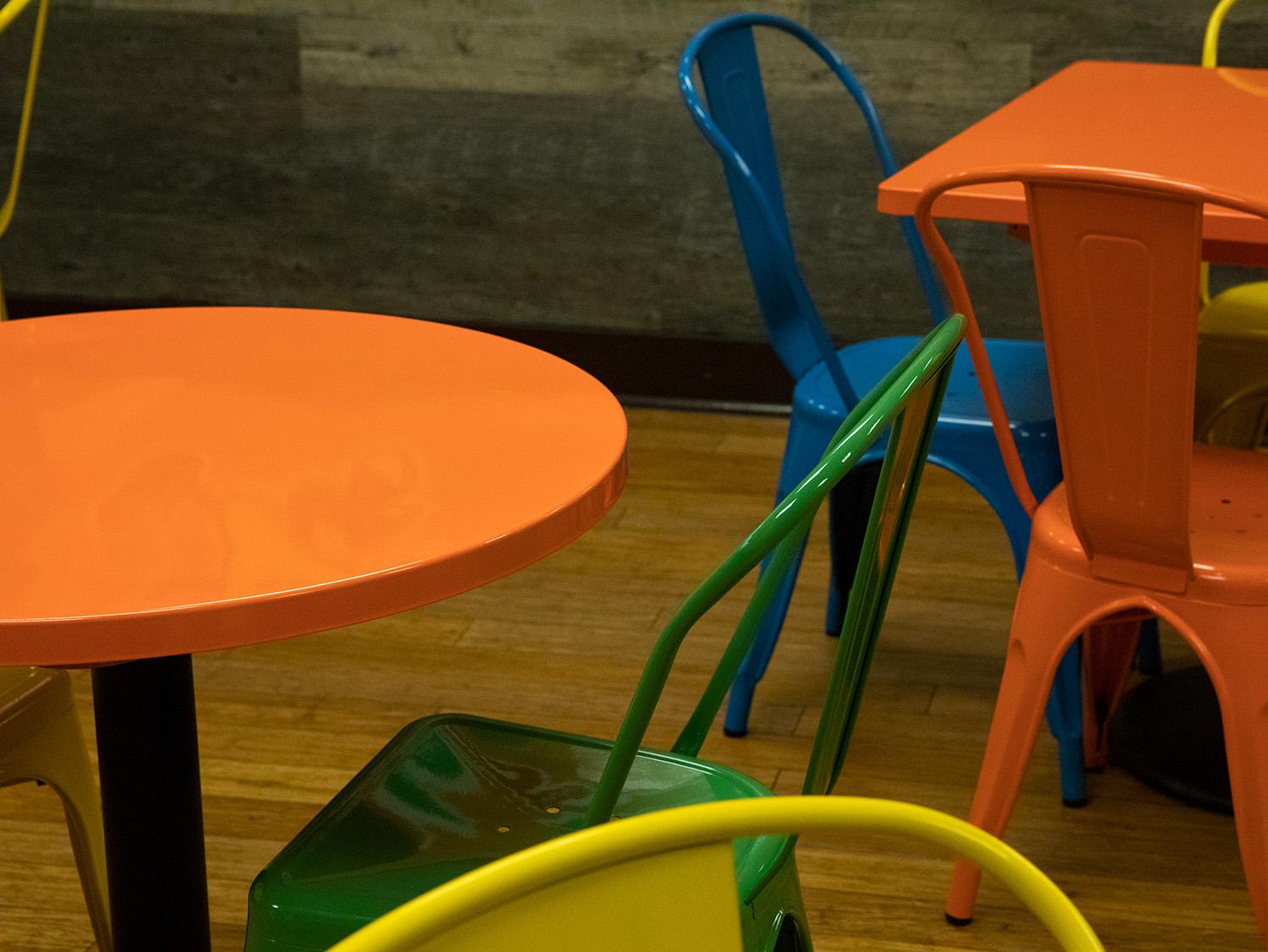 In second place came Que Pasa Tacos. Open 24 hours with delivery until 1:00 a.m., this restaurant was already a favorite with my guest judges, so I couldn't wait to try it. Skimming the online menu left me with one dilemma: How in the world would I pick from all these options?
A combination plate, queso and a quesadilla later, our study session was recharged, and we still had money in the bank. We all fell in love with Que Pasa Tacos' low prices and fast service. Both my fellow critics worshipped the flavor profiles, claiming the non-American dinner options were enough to consider for all our future studying. I disagreed on the seasoning, craving something with a little more flavor punch. Que Pasa Tacos landed a solid 3.5 stars.
---
Great American Donut Shop
Hours: 24/7

Location: 901 U.S. 31 W Bypass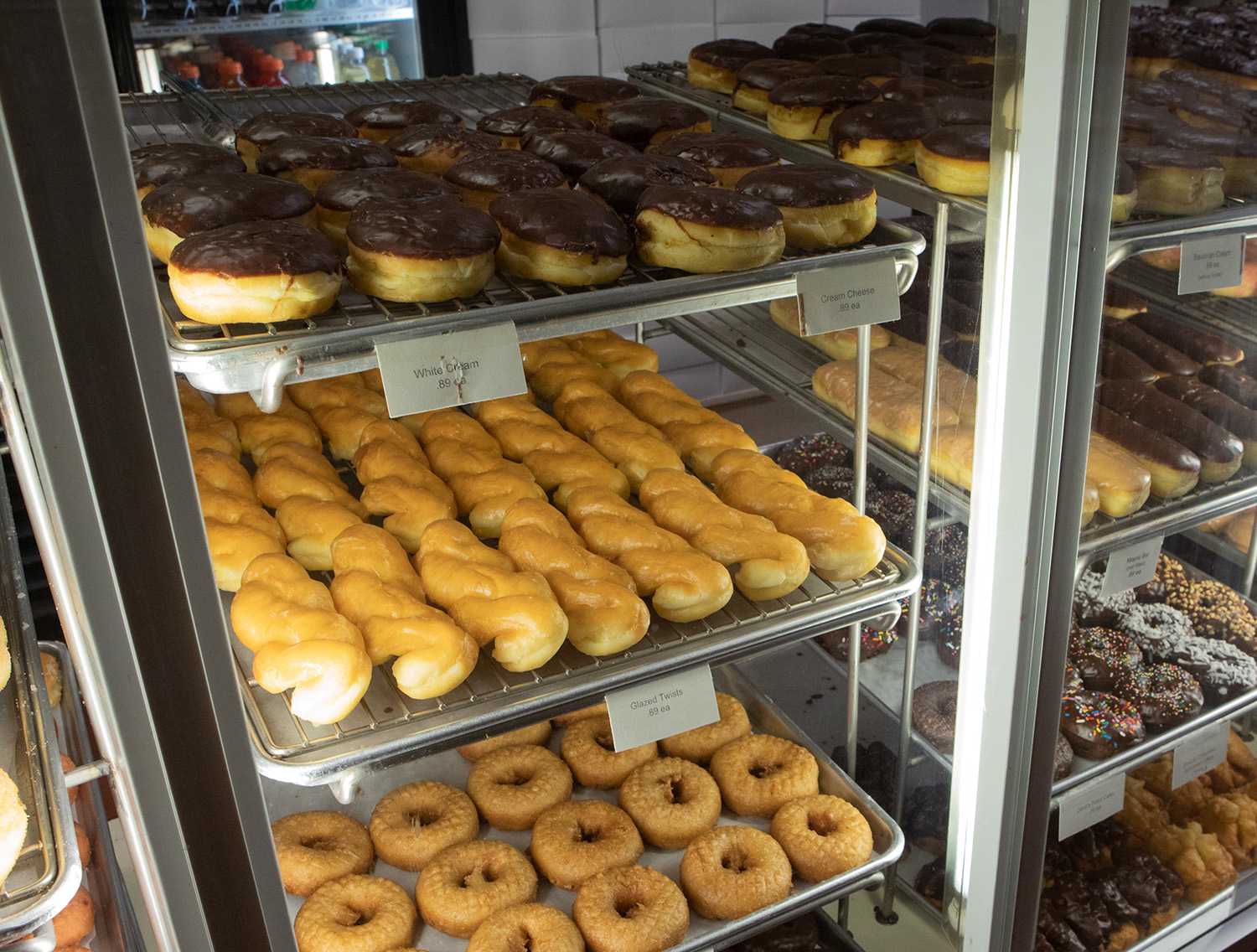 GADS received 3.5 stars like Que Pasa Tacos, but those stars came with mixed reviews. This is where our trio of foodies stood divided. I've been indulging in GADS at all hours since I was seven years old. GADS has a selection ranging from blueberry doughnuts to apple fritters, and I can't stay away from this pastry oasis. I didn't even have to go for a taste test to hand it five stars. One of my counterparts agreed wholeheartedly, calling it a total "foodgasm."
But our other judge gave it "two stars on its best day." She deemed herself an esteemed doughnut critic, and in all her years of doughnuts, she simply wasn't impressed. She described the perfect doughnut place as being open 24 hours and serving always-hot doughnuts. GADS only met half these criteria.
---
Southern Lanes

Hours: Monday: 9:00 a.m. – 2:00 a.m.
Tuesday – Saturday: 24 hours
Sunday: closes at midnight
Location: 2710 Scottsville Road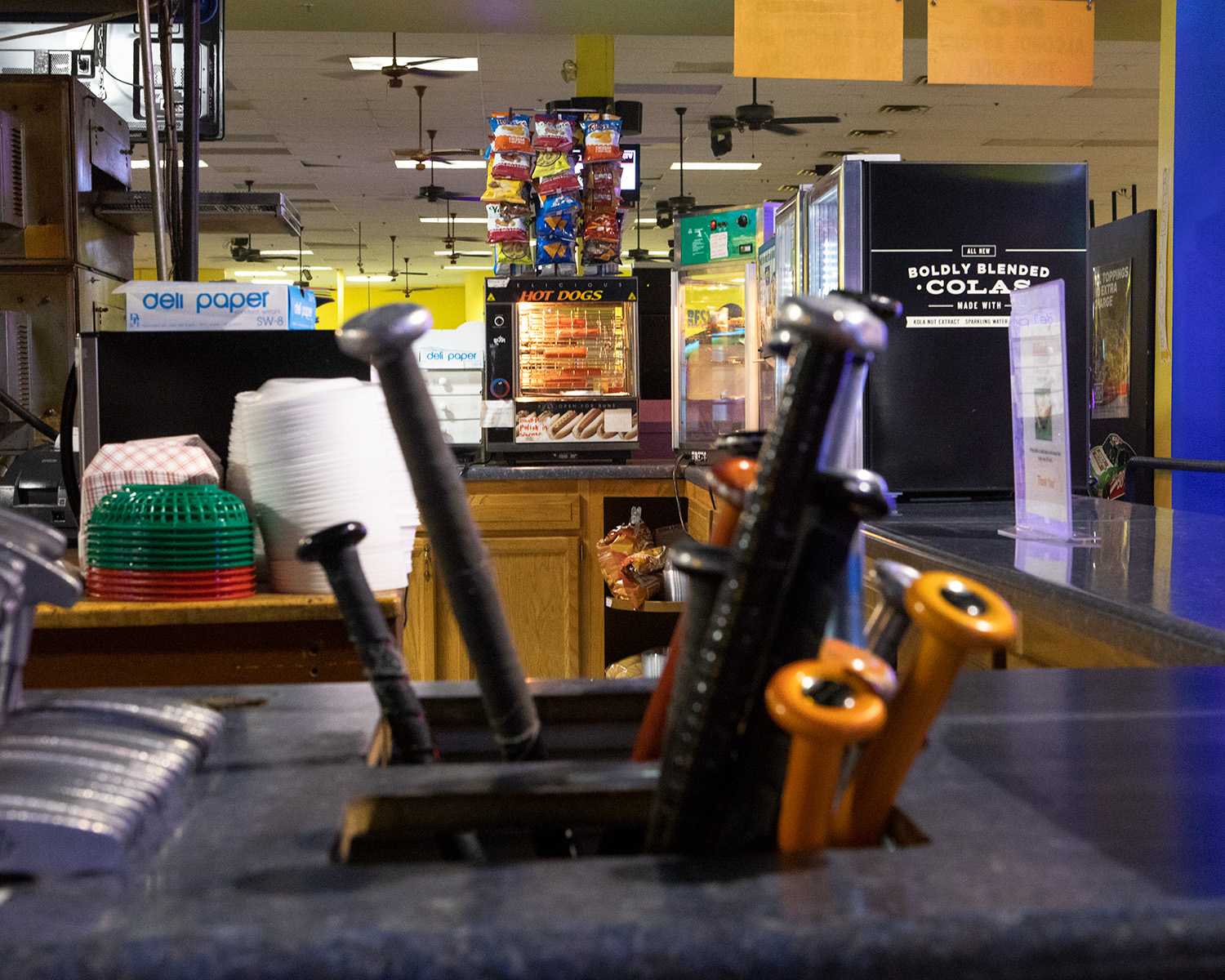 Our final stop, and ranking last on the list, was Southern Lanes. Hidden in the back of Bowling Green's 24-hour bowling alley is a concession stand with pretzels, pizza and ice cream. This late-night meal was a wild adventure of nostalgia that ended with a 1.5-star review.
We ordered a classic cheese pizza and eagerly awaited a gooey slice of heaven. While they have a real pizza oven, we clearly spent too much money on a frozen pizza. And though we all left disappointed, our brief snack was a time capsule of elementary school birthday parties where we didn't know the birthday kid, but at least we got a free game of bowling and pizza.