In May, following a cycle of state and university budget cuts, the WKU administration announced 25 money-saving measures, including the consolidation of two distinct programs: the ALIVE Center and the Institute for Citizenship and Social Responsibility. At the time, some considered the move to be controversial, but the consolidation happened anyway.
On Friday, the newly reorganized Center for Citizenship and Social Justice hosted its first event — a brainstorming session for a collaborative student mural project called "The Great Wall of Service." On Wednesday afternoon, students, facilitated by local artist Andee Rudloff, began painting the mural, which now covers a couple of bare, white walls in the CCSJ office in Tate Page Hall.
Talisman editor Helen Gibson sat down with Leah Ashwill, the new CCSJ Director and former ALIVE Center director, and discussed "The Great Wall of Service" mural project, the consolidation and the future of the Center.
Q: Tell me about this event.
A: Well, this event today was really just our kickoff event for students because we wanted students to feel some level of ownership over the new program, and with it being a combined/new program, a mural seemed like a really great way for students to create something that's lasting in this space that serves to inspire others.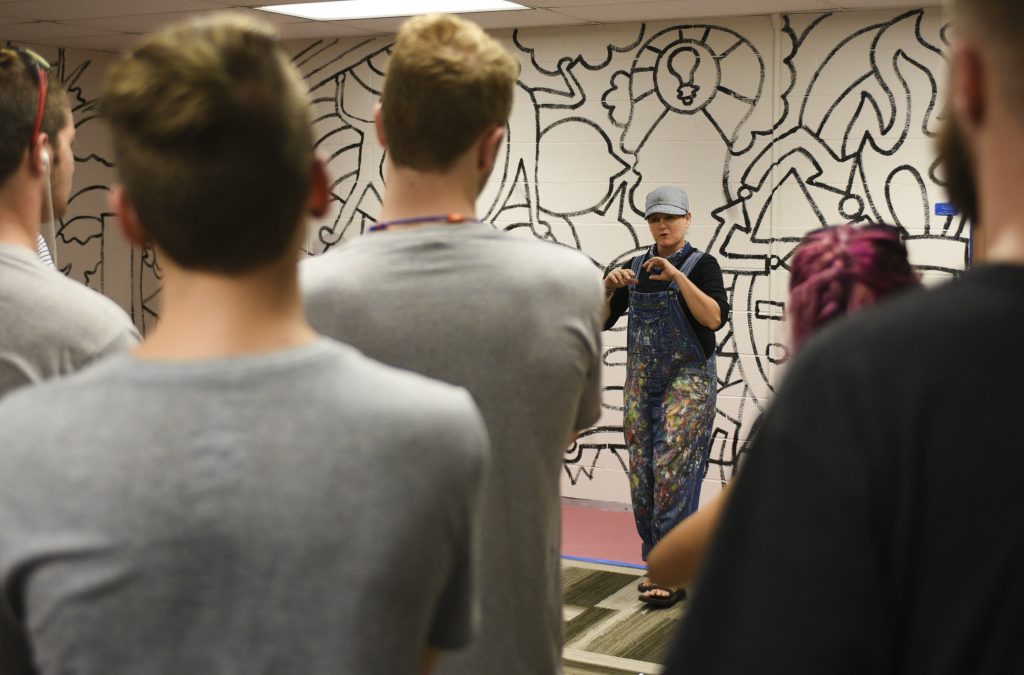 And so, as we are developing our programs, it is also really nice to hear from students in regard to how they imagined making an impact on the world. We want to build our programs in a way that accommodates the vision of the students, as well. And I think it was really just a laid-back, fun activity to not only build awareness, but help students feel connected to the new Center.
Q: I know the ALIVE Center and the ICSR just consolidated. Do you feel like this whole project is a good way to start new?
A: Yes, I do. The good news is that we were able to preserve the best programs from each of the respective units and bring those together because the work of the two centers were related. They certainly weren't the same, but there were definitely some elements that made the two units related, so it really just made a lot of sense to, especially in a time of budget cuts, be able to pull together programs with likenesses so that we can do more with less.
Every unit, every division, every program on campus has and will continue to feel the crunch of the budget scenario that we have going on here at this point in time at WKU, so I think that the decision to consolidate these two units was the right decision. I think it shows that WKU is a good steward of our resources, and if there are opportunities to create efficiencies, then it is a much preferable way to address a budget cut then to eliminate programs altogether. While we have a lot of work to do this semester to flesh out our programs and have everything as we would want it to be, we certainly have had a very busy and productive summer. I think we're off to a great start, and we hope to only build from here.
I think our premiere program is the minor — the minor in citizenship and social justice. We really want to utilize events, such as today, as well as the events we have and the programs we have in the future to build awareness about this degree program because it is extremely unique. It's the type of program that not only prepares you academically, but it really presents an opportunity for students who go through the program to set themselves apart from their job-seeking peers because of the applied and experiential nature of the coursework. You're really building a lot of soft skills through this degree program because you are in courses that require you to think critically or work in groups or problem solve on the spot, and those are the types of things that prepare you for the workforce. Those are the types of skills that employers look for, so we hope to see growth in our minor and increased involvement in all of our programs.
We certainly don't think that we are the only unit on campus that works in the areas of citizenship and social justice, so I think you'll see a lot of our programming start happening in partnership with other departments who also offer programs or experiences with social justice or citizenship elements. By partnering across departments you are reaching more students, more people, and also able to share in the costs and expenses of things, so sharing resources will be a priority as well.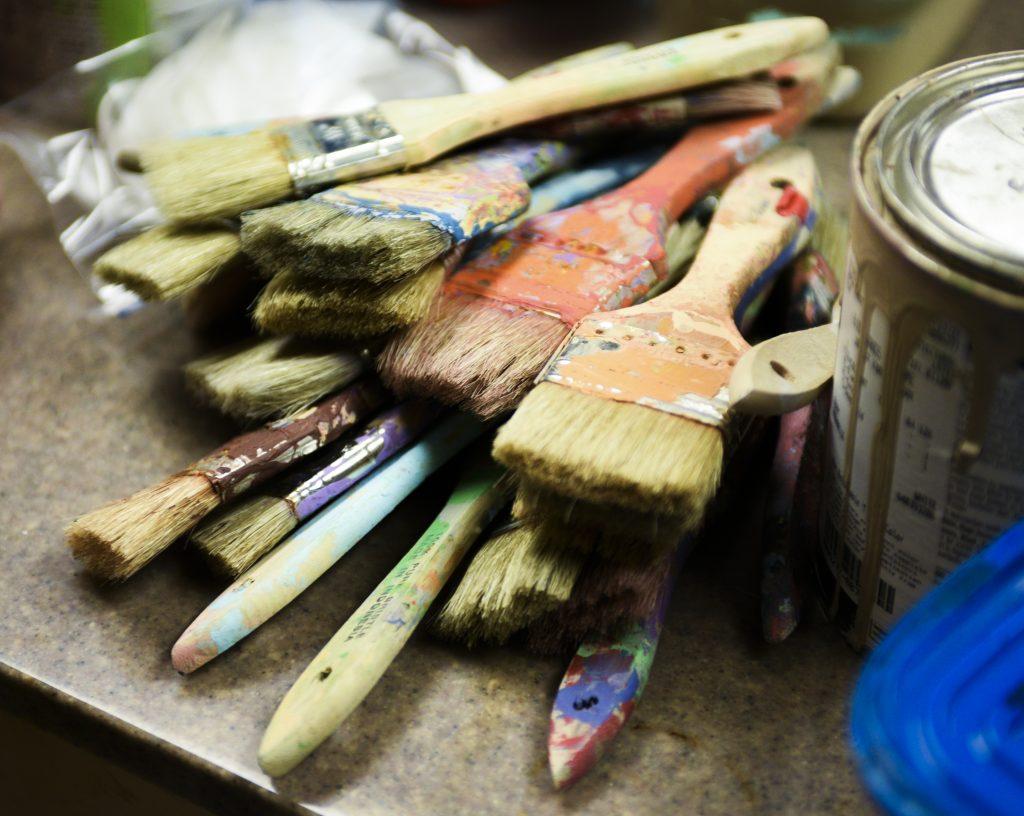 Q: Has it been challenging so far to try to make the consolidation work?
A: Um, what do you mean?
Q: Has it been — well, I'll give an example. I write for the Talisman, but our budget was slashed, and we had to go from being a yearbook to now, we're a magazine, and it's just weird. We're excited about the change, but it's weird to have the change still take place, and there are little things that still come up. Is it still a learning process for you?
A: Yeah, there are always going to be challenges with consolidations. You know, things you may not even anticipate when you get started with it. But, as I said before, it is certainly much preferred to across-the-board cuts at WKU for everyone, or cutting entire programs.
So some of the challenges will just be staffing, the number of things we would like to do. It may be a little bit early to tell if we are staffed or equipped to roll out our vision in terms of what programs we want to make available — academic programs or otherwise. So that will probably be one of the bigger challenges, just having the staff or the resources to do the things that we envision doing through the Center as a whole.
I love being on campus. Just the first week here, I was like, "oh, hey," "hey!" [The CCSJ office is] right in between residential and academic buildings, and it's on the ground floor, so I love the space. I think it's a very ideal space, and I'll see students sitting out in the hallway. There were two students out there today, and I just walked up to them, and was like, "hey!" I told them about the Center and invited them to come in because we want students to take advantage of the lounge space out there. And so everyone here is very excited about what there is to come, and I think we're all very positive people in general and kind of really embraced this change fairly easily and just excited to see what we can do with what we have.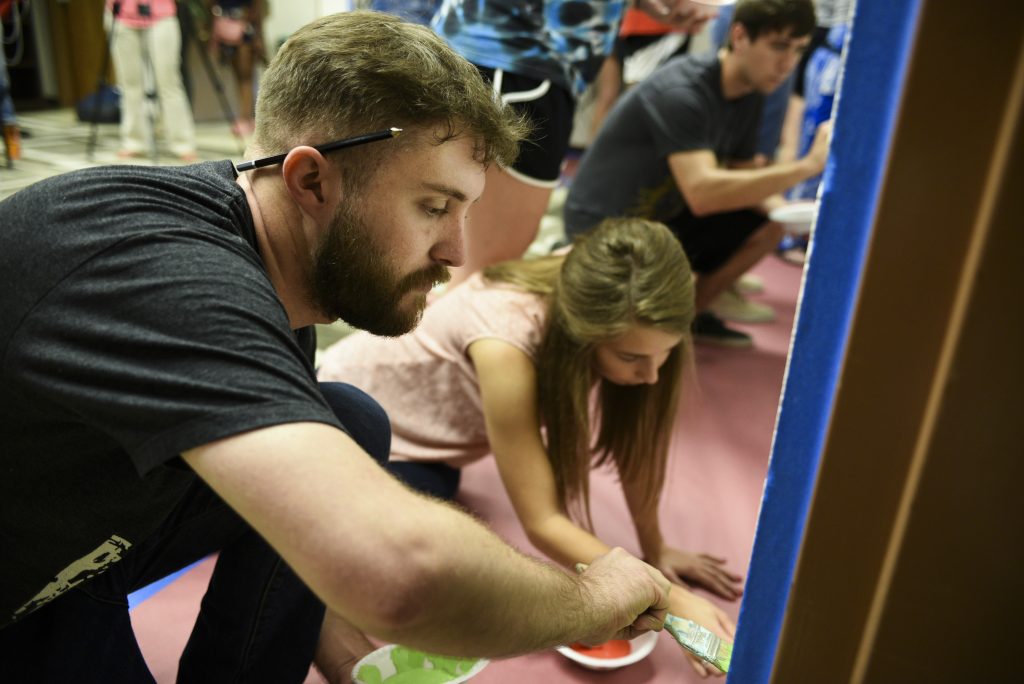 Q: I'm glad to hear that because when I first heard about the budget cuts — nobody wants to hear about budget cuts, you know? And especially when you don't really know how they're going to work out, but it sounds like it's been smooth so far.
A: I think it's been great so far. I mean, we've been able to renovate the space a little bit — you know, nothing crazy, just painting our offices, and the students have an excellent space, the graduate assistant space. They have nice windows and things like that, so we're pretty excited.