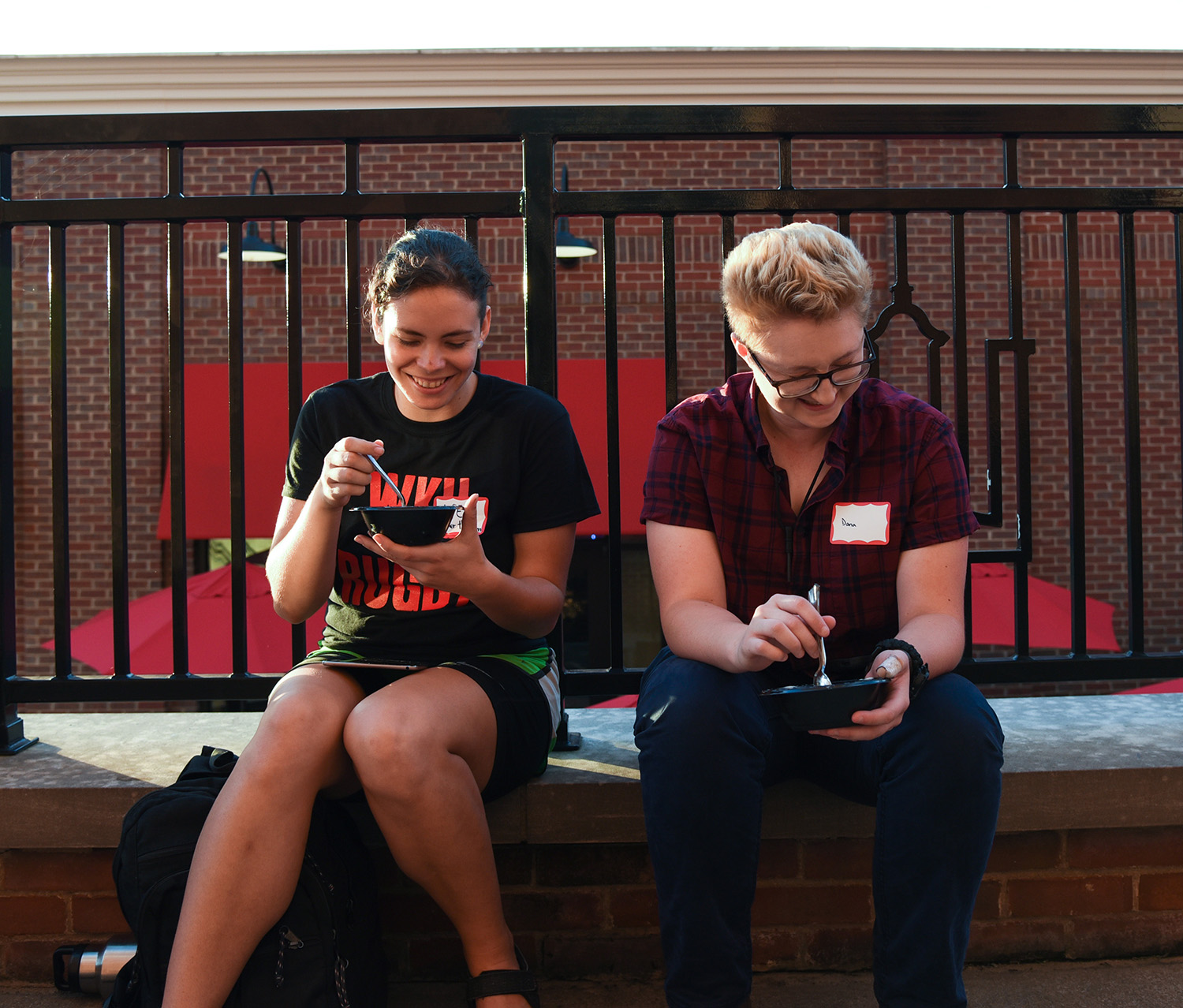 As servers dished out bowls of vanilla ice cream, Hunter Mayfield stood talking to his friends. This was the Louisville senior's second time attending the annual LGBTQ ice cream social. He had enjoyed the event so much the previous year that when he saw a flyer in the fine arts center for this year's event, he gathered up his friends to go again.
"We had to come back," Mayfield said as he took a break from socializing.
Mayfield was one of roughly 80 people who attended the ice cream social on Sept. 12 at the Augenstein Alumni Center. Hosted by the Queer Student Union and the Pride Center, the annual event gives members of the LGBTQ community a chance to meet one another.
Chief Diversity Officer Lynne Holland spoke briefly at the event. She said the event provides students a chance to meet other people in their community. The event also gives herself and the other members of the Pride Center Advisory Board a chance to meet the students.
"We are going to look in those faces, and we want to see those smiles and those bright eyes," Holland said.
Terry Ballman, WKU's new provost and vice president for Academic Affairs, also spoke at the event. She said a diverse campus is a benefit to the university, and WKU is committed to embracing that diversity.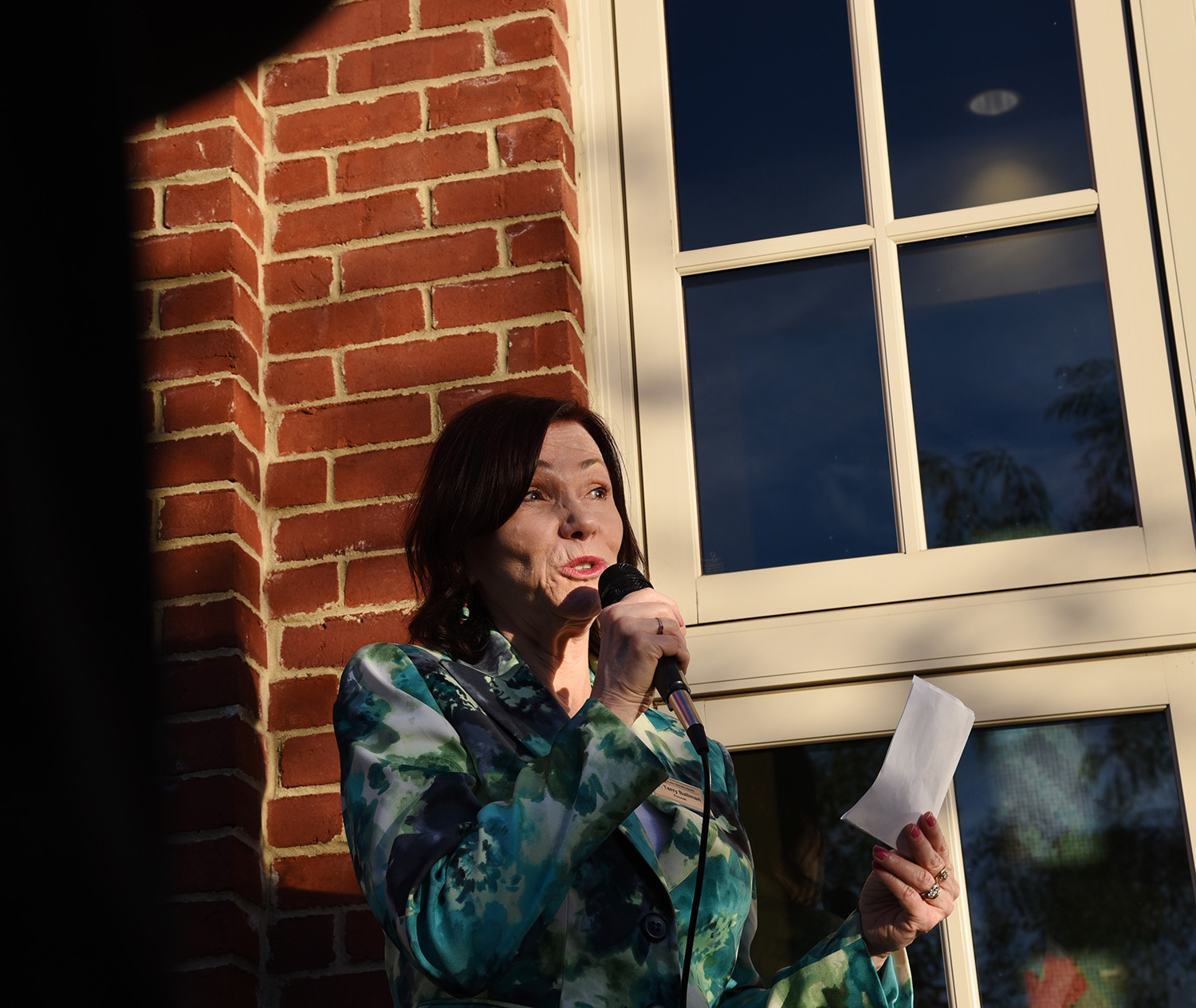 Lawrenceburg freshman Autumn Eichhorn attended the event with some friends. She said even though she is already in the LGBTQ living-learning community, she still plans on being involved in QSU and attending events such as the ice cream social.
"Everyone here is so nice and accepting," Eichhorn said as she stood eating ice cream with a friend.
Ashley Lang said she went to the ice cream social to meet people and enjoy the ice cream, although she would have gone even if there hadn't been any ice cream. The Caneyville freshman said as a new student, it can be difficult to meet people, which is why events such as the ice cream social are beneficial. She said she appreciates the chance to meet other students in the LGBTQ community, especially because of how welcoming the LGBTQ students she met have been.
"There's no one here who thinks too highly of themselves," she said.