It seems we've entered a time in fashion where anything goes. As the decade comes to a close, it's difficult to pinpoint any fashions that were unique to the 2010s and not inspired by pop culture's 20th century nostalgia. You have probably searched Pinterest for how to dress retro, "vintage" is now a buzzword, and older generations will tell you we're just repeating old trends.
So what is vintage fashion these days anyway? What did people really wear before the days of online classes and TikTok? For answers, look no further than WKU's own Kentucky Museum.
The Kentucky Museum's collection curator, Sandy Staebell, said the museum holds clothing dating back to 1810, including outerwear, underwear, footwear, headwear and accessories. Here is a peek inside the museum's collection, as well as a modern take on the historical pieces.
---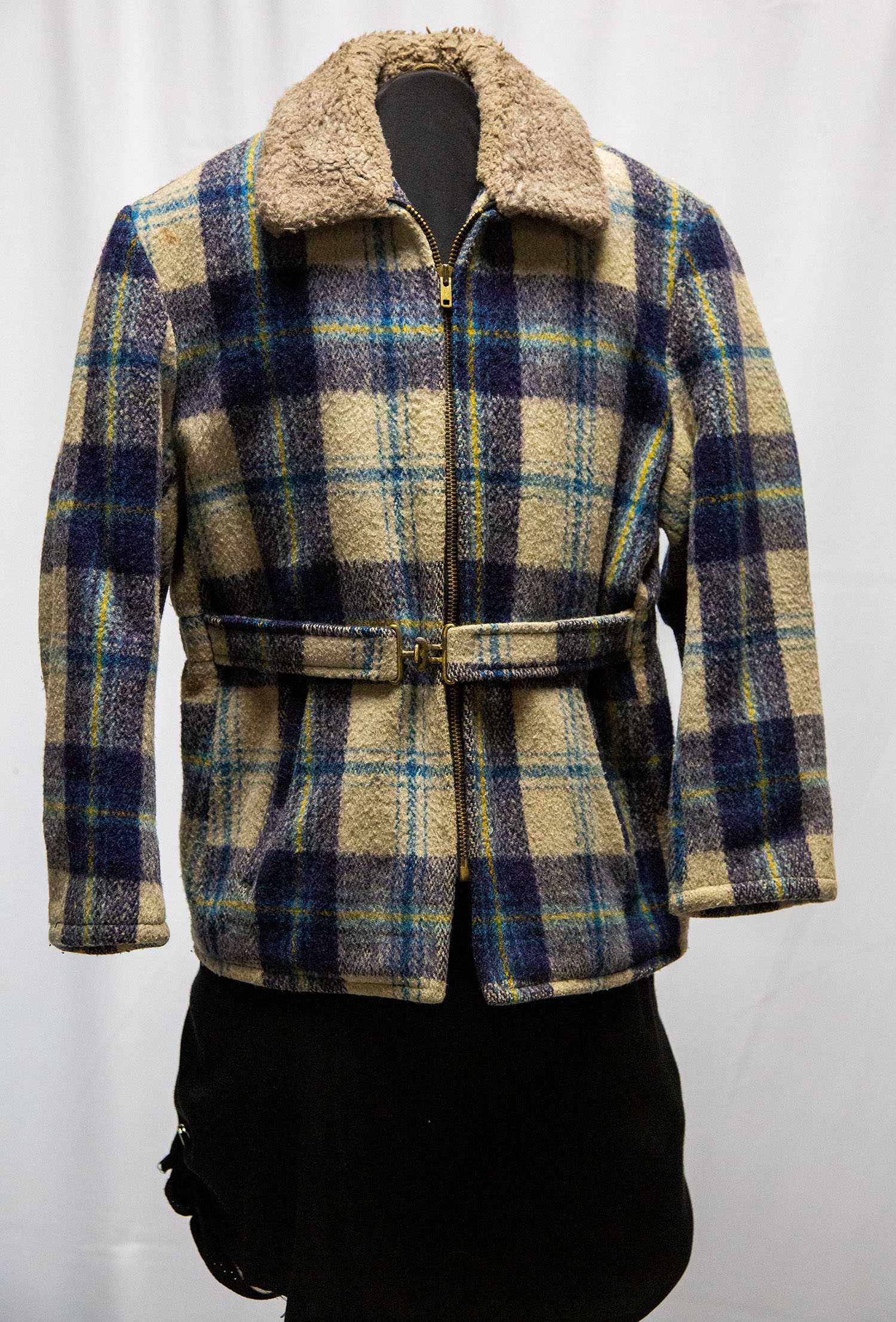 Kentucky Museum's historical piece: This '50s boys' plaid jacket was worn by a pair of brothers from Warren County, Roger Dale Reese and Steven Ray Reese, Staebell said. The style of jacket, originally dubbed the "B-3 jacket," took to the skies as standard military-issued outerwear for U.S. pilots during World War II. Since then, it's been incorporated into pop culture. Along with the Reese brothers of Warren County, Ryan Gosling wore the same style of jacket in "Blade Runner 2049," and so did James Dean in the 1956 Western film "Giant."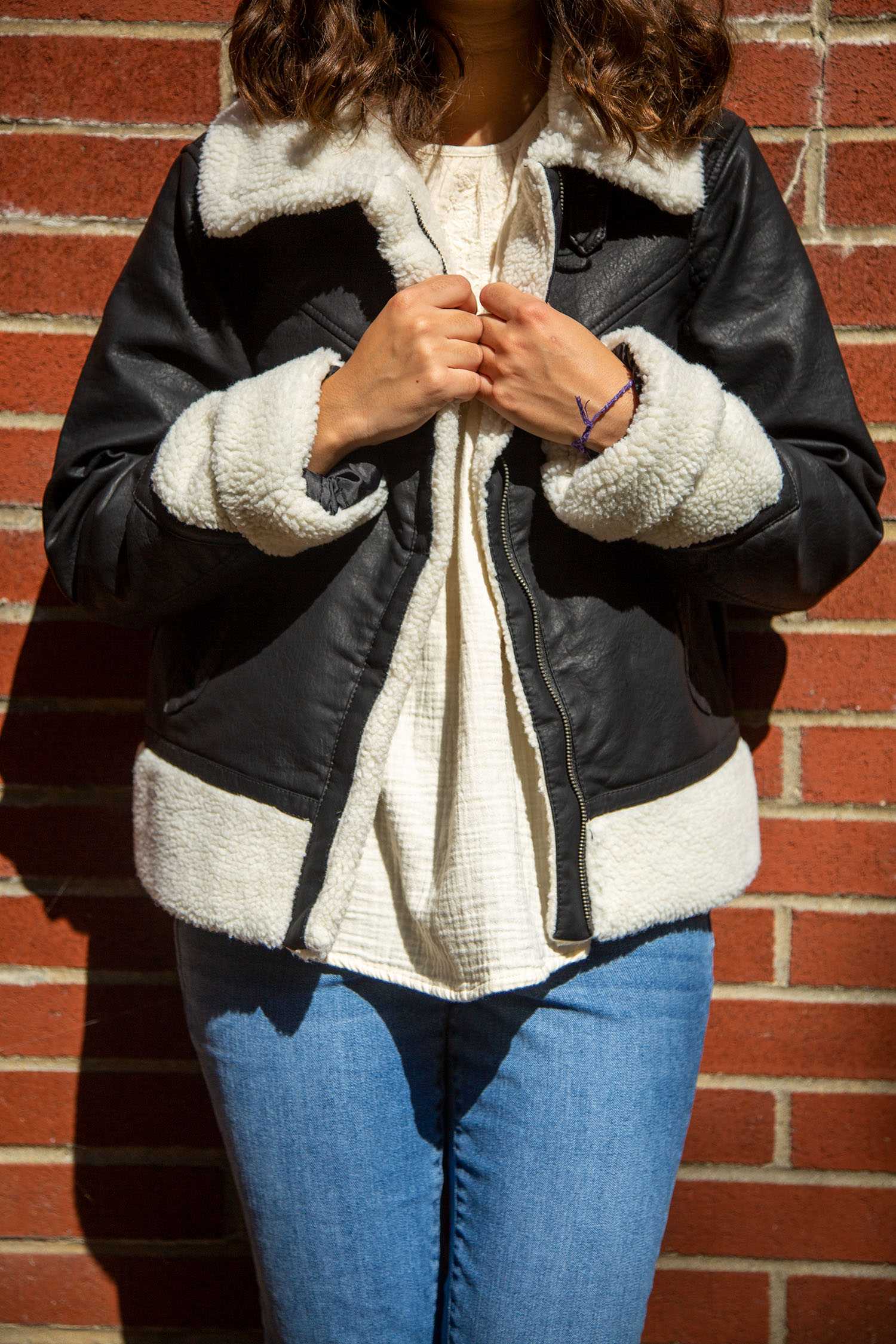 Our modern adaptation: The shearling-lined jacket may have been popularized by aviators, but it has now become a stylish piece for anyone's fall or winter wardrobe. Here is a Target find, perfect to keep you warm in the cold weather to come.
---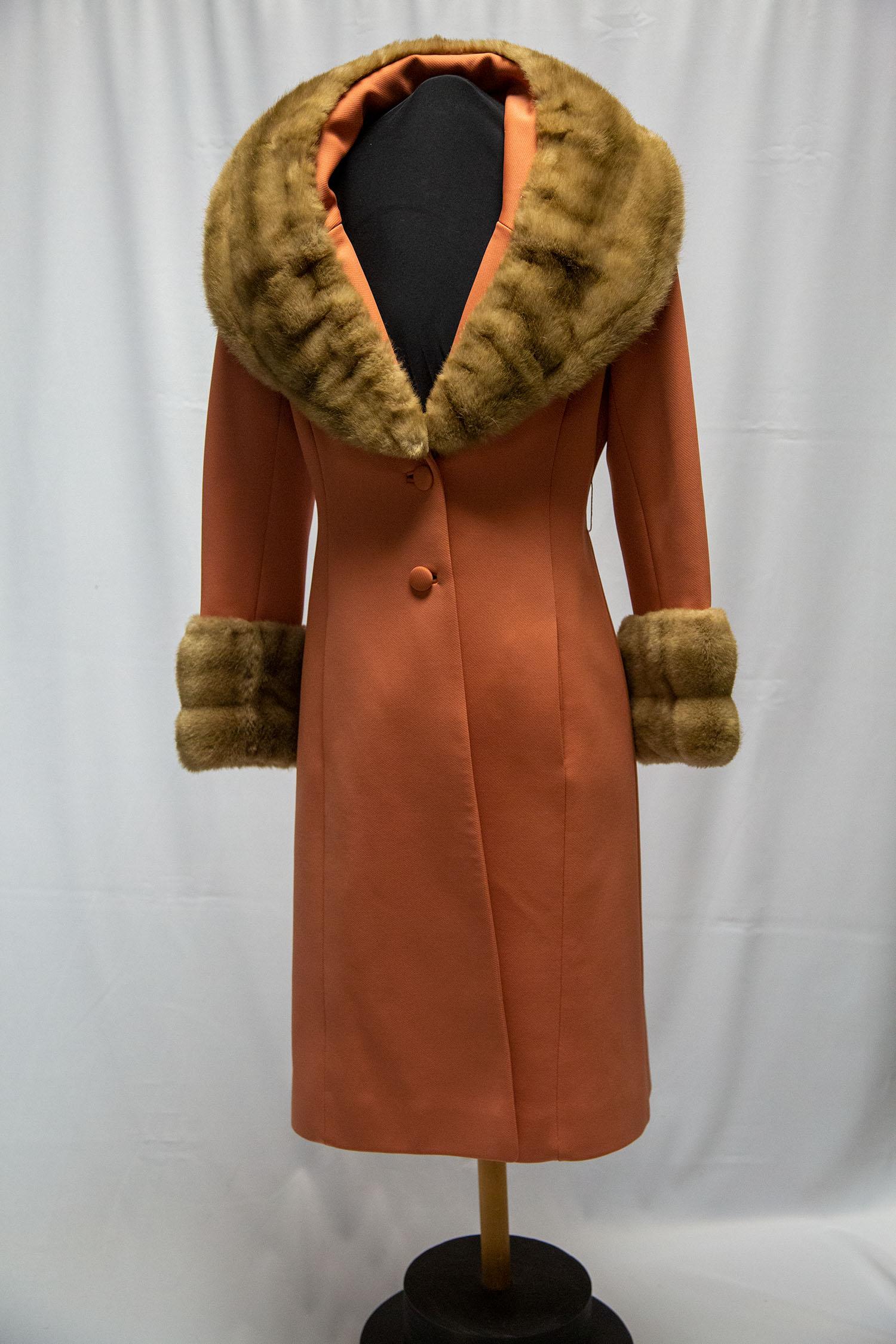 Kentucky Museum's historical piece: Moving into the '60s, Staebell shared this lovely coral-colored coat with a fur collar and cuffs. The coat was originally worn by the late Martha Meng of Bowling Green. Meng was an avid fan of the WKU Hilltoppers basketball team and enjoyed volunteering at Bowling Green's Medical Center for more than 10 years, according to her obituary from the Bowling Green Daily News. Her Lilli Ann designer coat was considered very chic during her time. The Lilli Ann label was praised throughout the mid-20th century for its classic women's suits and coats and was featured in magazines like Vogue and Bazaar.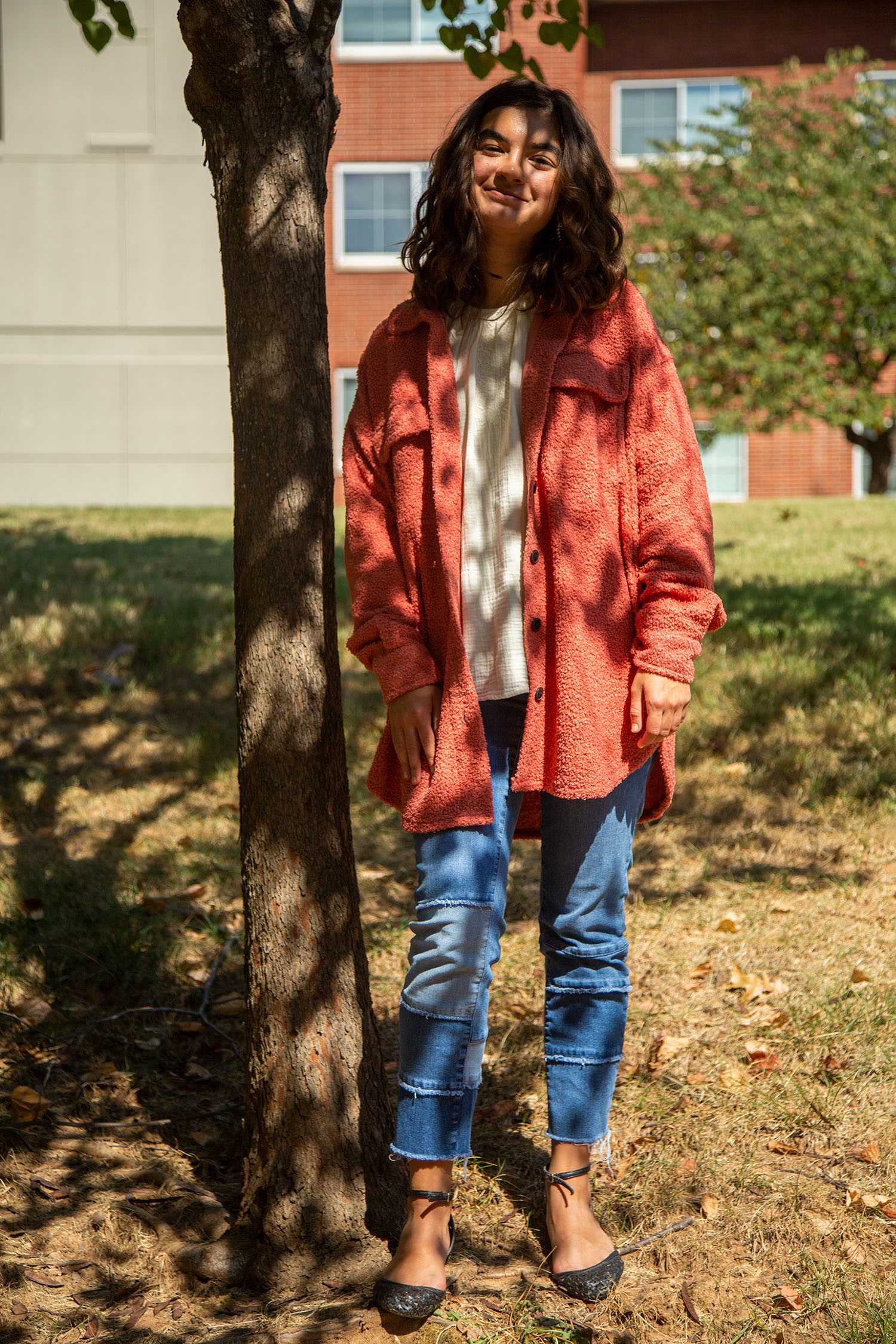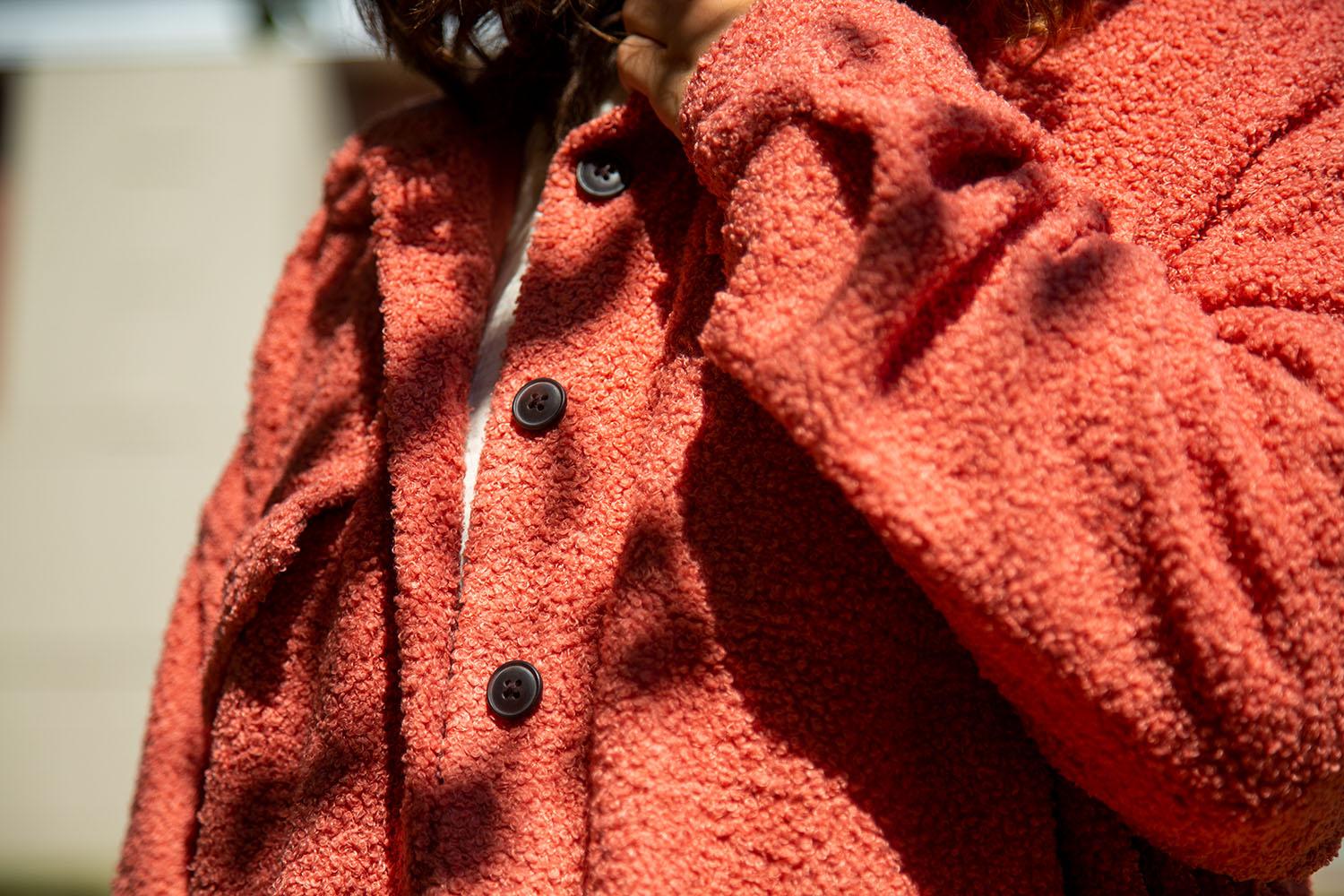 Our modern adaptation: Keeping with the coral theme, this long similarly-colored jacket brings a modern touch while resembling the original. Not only was the color prominent in the '60s when Meng would have worn her Lilli Ann coat, but it was also the color of 2019. Pantone's 2019 Color of the Year was "Living Coral," selected for its retro Americana feeling Laurie Pressman, vice president of the Pantone Color Institute, told Fast Company. Just like the shearling-lined jacket, coral has made its way back into pop culture and fashion for its own reboot. But hey, that's just the power of vintage.
---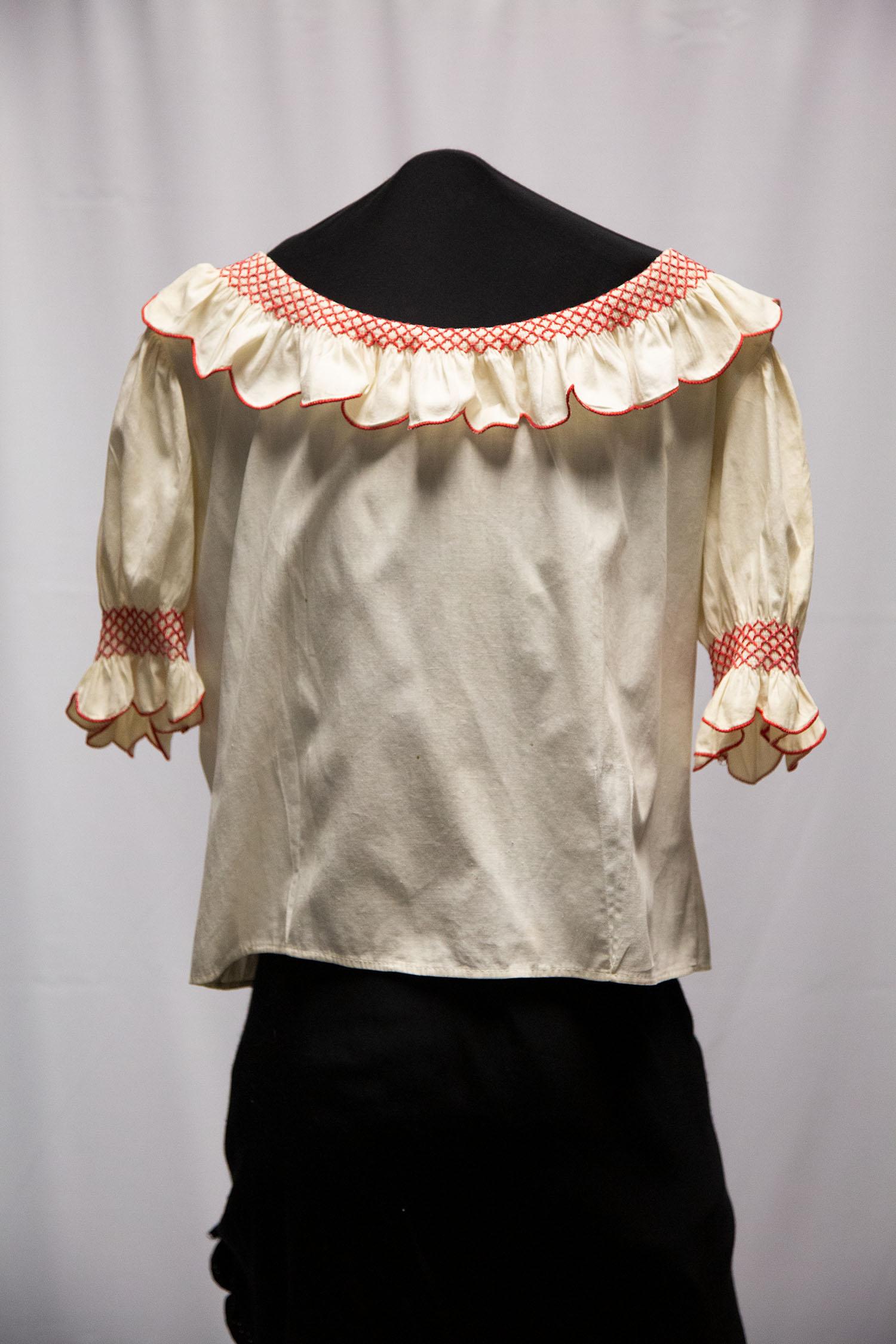 Kentucky Museum's historical piece: Another staple of the late '60s was the peasant blouse, made fashionable by the hippie movement. This white peasant blouse with smocking is included in the Kentucky Museum's collection and was worn by Bowling Green native Mildred Potter Lissauer. Lissauer was known for her decorating skills and had her homes featured in magazines according to WKU Folklife Archives. Beyond her interior style, she was also notorious for her rather extravagant style of dress. Judging by her choice in blouses, Lissauer was likely ahead of the times when it came to the looser fashions of the hippie movement.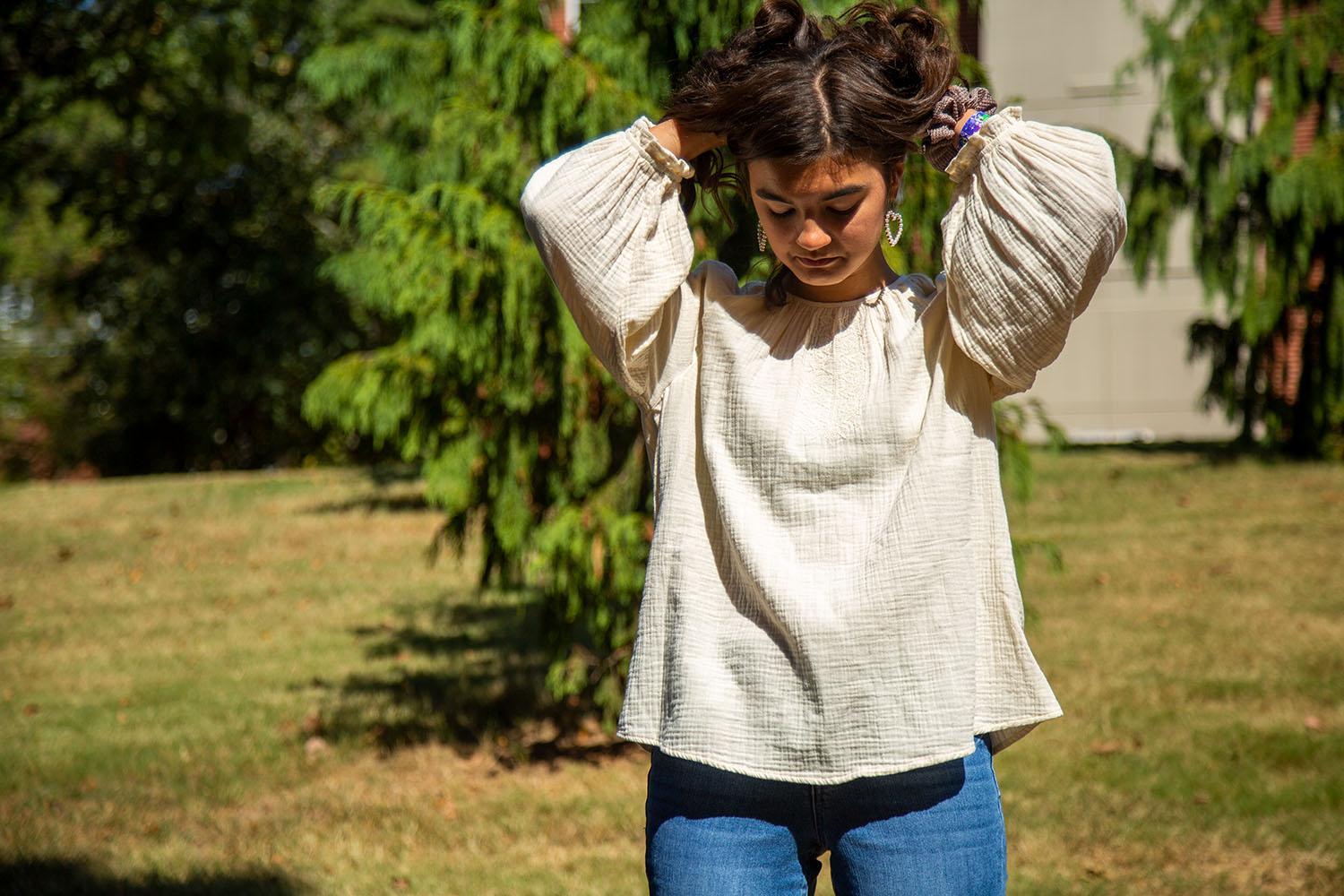 Our modern adaptation: The peasant blouse has stood the course of time as a classic piece, flowing in and out of popularity. The bohemian look, better known as "boho," wouldn't be complete without the peasant blouse. Its puffed sleeves and embroidery at the neckline are reminiscent of Lissauer's more free-spirited '60s attire.
---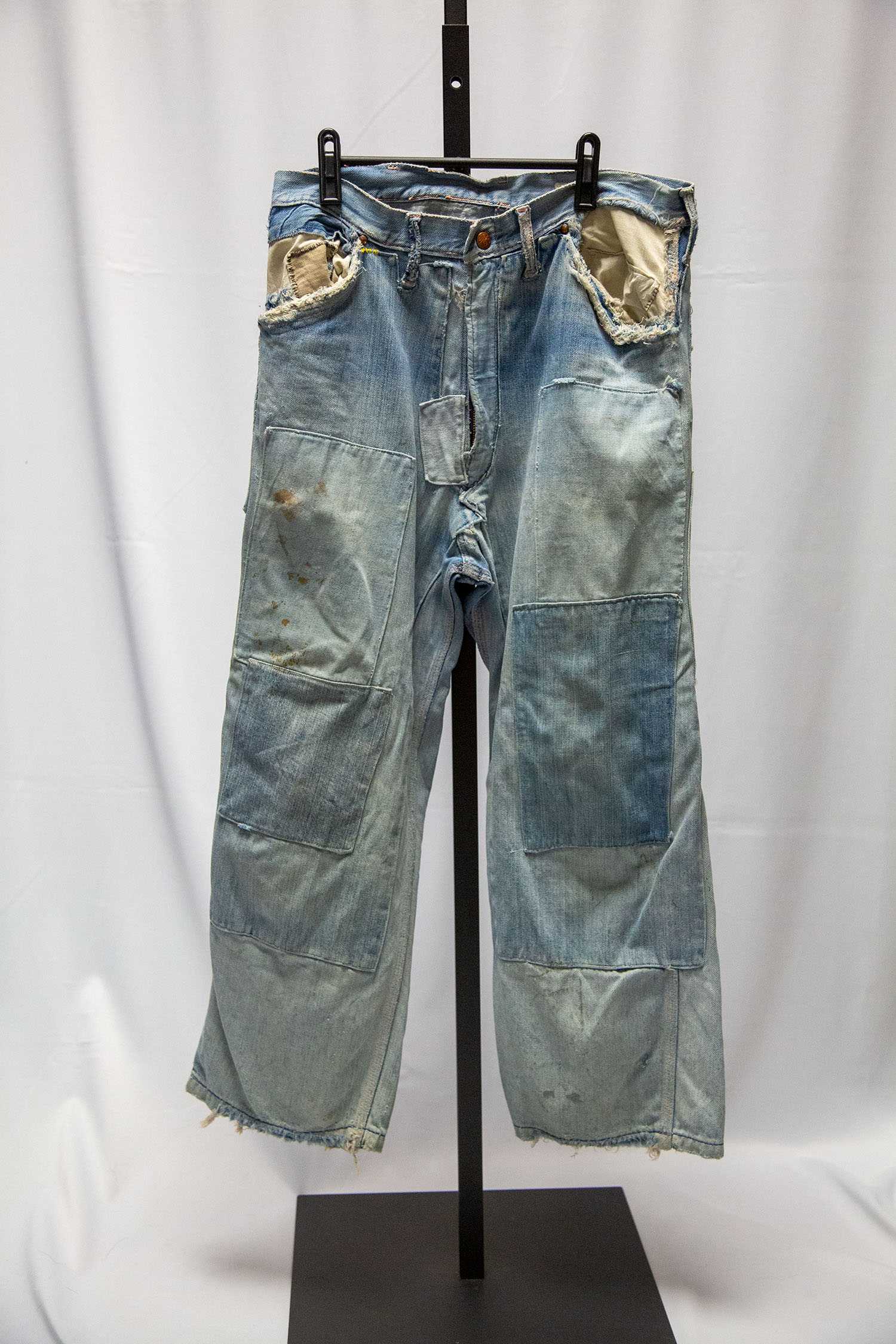 Kentucky Museum's historical piece: What's so special about a pair of blue jeans? Well, this pair's story starts like any other: It was purchased at a department store  — J.C. Penney, to be exact. They were worn in the '80s by Virgil D. Oetzel, a farmer and member of the Campbell County Home Insurance Company board of directors. His wife, Mary E. Oetzel, would become known as "The Kentucky Patcher" of Campbell County because she routinely patched up her husband's work jeans so he could keep wearing them Staebell said. It's understandable, finding a pair of jeans that fit just right is a miracle — you have to hold onto them long as you possibly can.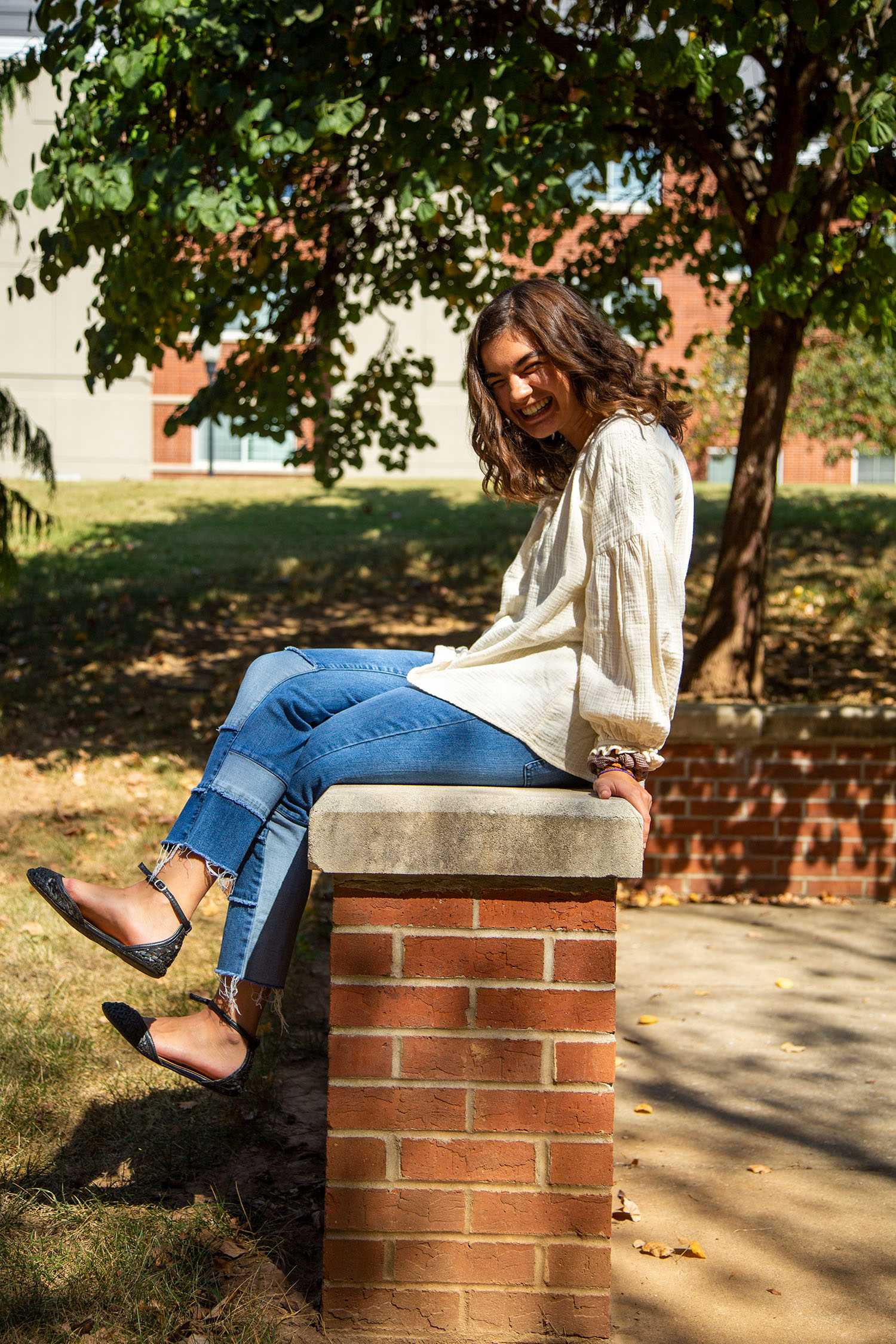 Our modern adaptation: While Mary E. Oetzel gained her nickname for patching up jeans, brands today are making money off deconstructing them. Some high-end fashion designers have even made a career out of deconstruction fashion, including Dries van Noten and Rei Kawakubo. The concept is nothing new, but it has recently trickled down into retail stores as an accessible trend. For example, take this pair of patchy jeans, complete with mismatched denim and frayed edges around the ankle. These patches weren't the work of "The Kentucky Patcher," but we think she would have been proud.
---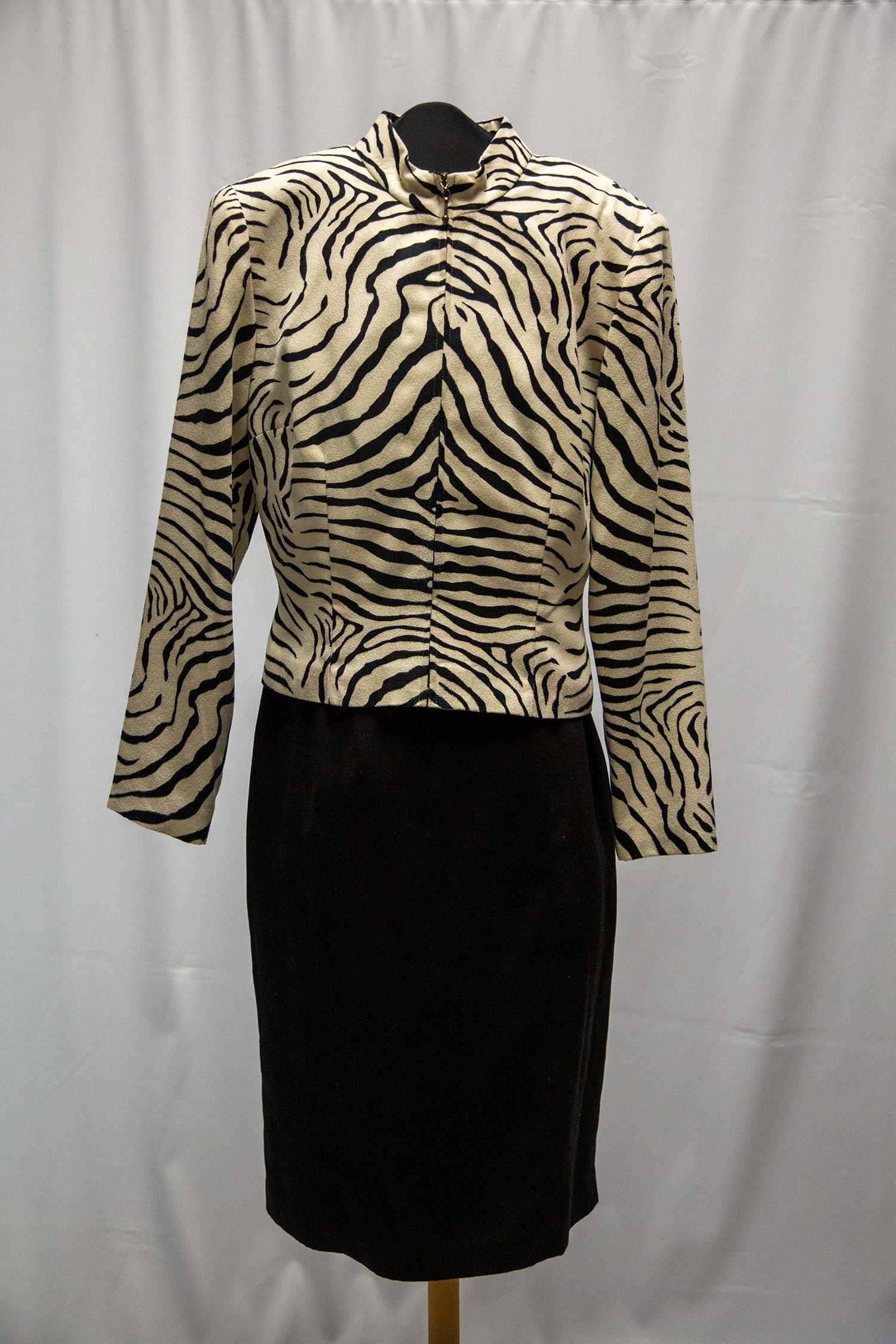 Kentucky Museum's Historical Piece: If you're a self-proclaimed '90s kid, we saved this last garment for you! This ultrasuede zebra print jacket was an ensemble by Donna Morgan, a brand founded in 1994 that specialized in women's dresses with a focus on minimalism. This piece was also owned Meng, Staebell said.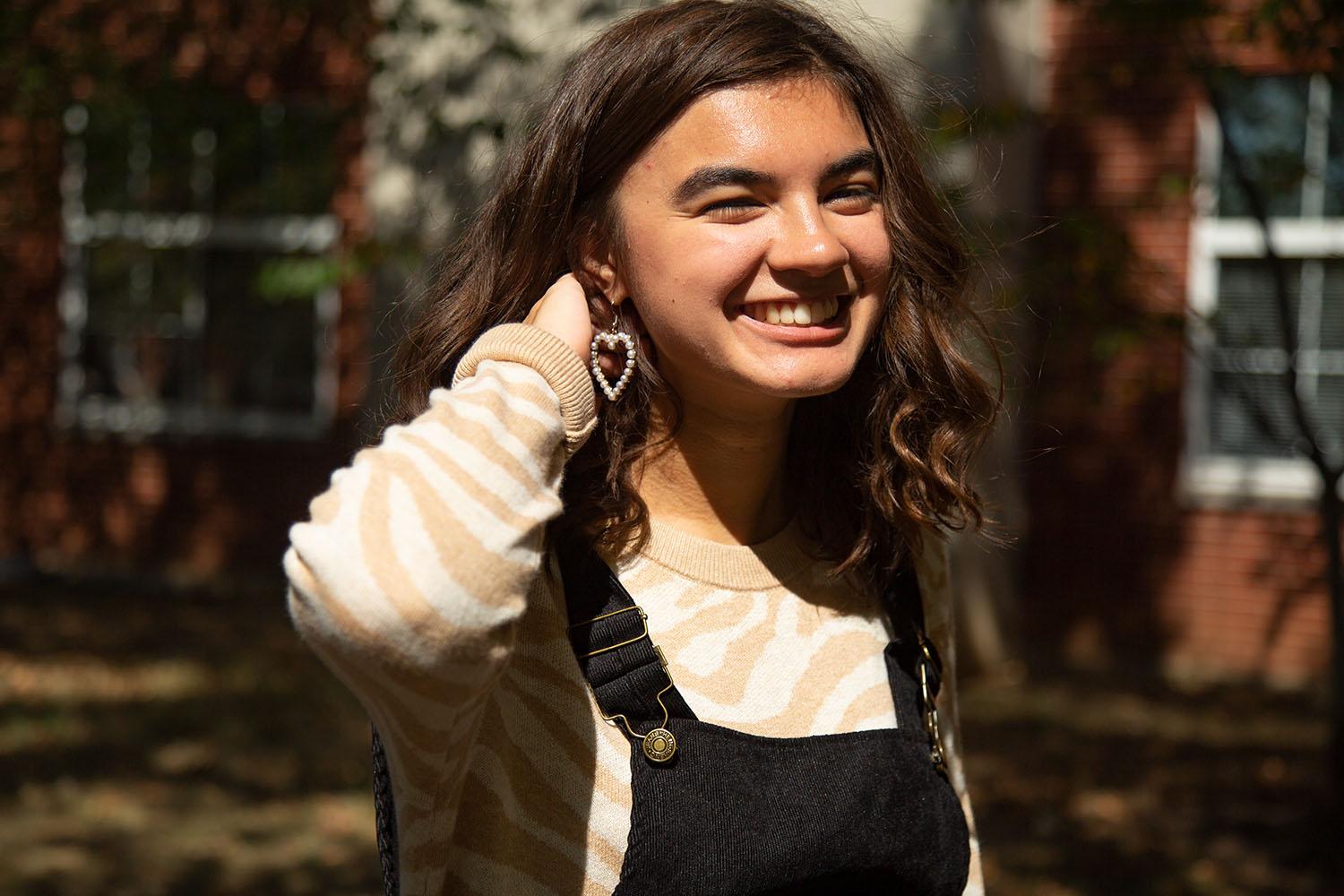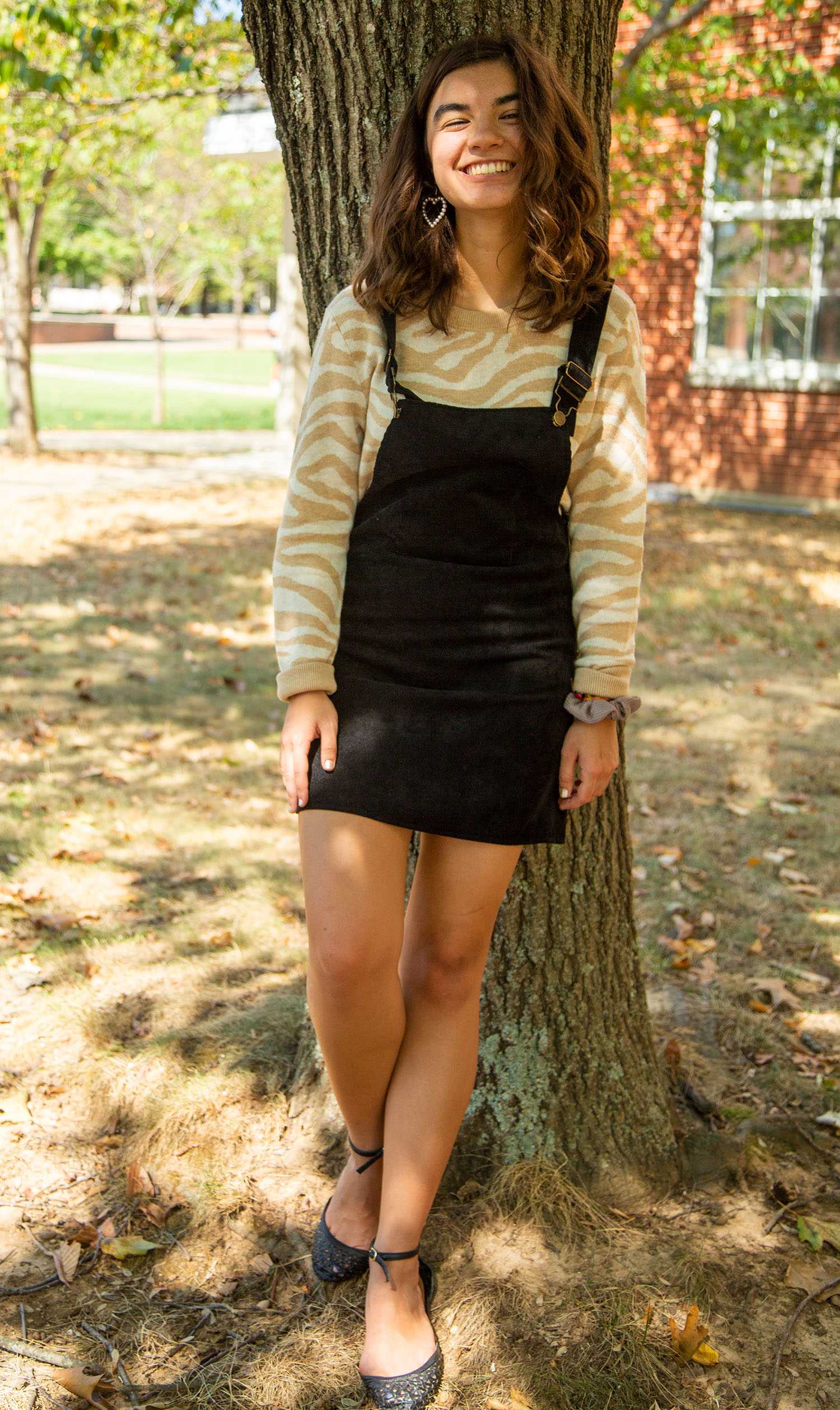 Our modern adaptation: The international street-style scene has made no secret of the fact that animal print is back in. From Victoria Beckham to the Kardashians, celebrities have caught on to its comeback in 2019, but you don't have to be Meng or a Kardashian to join the jungle! This zebra-printed sweater from Target resembles the same bold pattern of Meng's Donna Morgan jacket, while also adapting to current trends.