Kiara Braxton-Davis is the first person in her immediate family to attend college, and she is doing so to create a better future for her parents and three siblings.
"We were always struggling, living paycheck by paycheck," Braxton-Davis said. "I just wanted something different. I wanted to be that trailblazer, that bridge builder for my family to get us out of that depression."
According to the WKU First-Generation Faculty and Staff Initiative's website, 31% of WKU's undergraduate students are the first in their immediate families to attend college.
The initiative's website says that first-generation students have statistically lower graduation and retention rates compared to their peers. Despite these odds, some first-generation students on the Hill have defied those statistics and forged paths in higher education and beyond.
Braxton-Davis, a senior organizational leadership major from Detroit, said her efforts to improve her and her family's circumstances began as a teenager, when she gave up extracurricular activities like volleyball so she could work to provide for her family.
"I had to be the second, kind of, adult in the house. I started working as soon as I was 15, 16," she said. "I made the sacrifice and chose to get a job so I could have food on the table for my family and to make sure that we had everything that we needed in the house."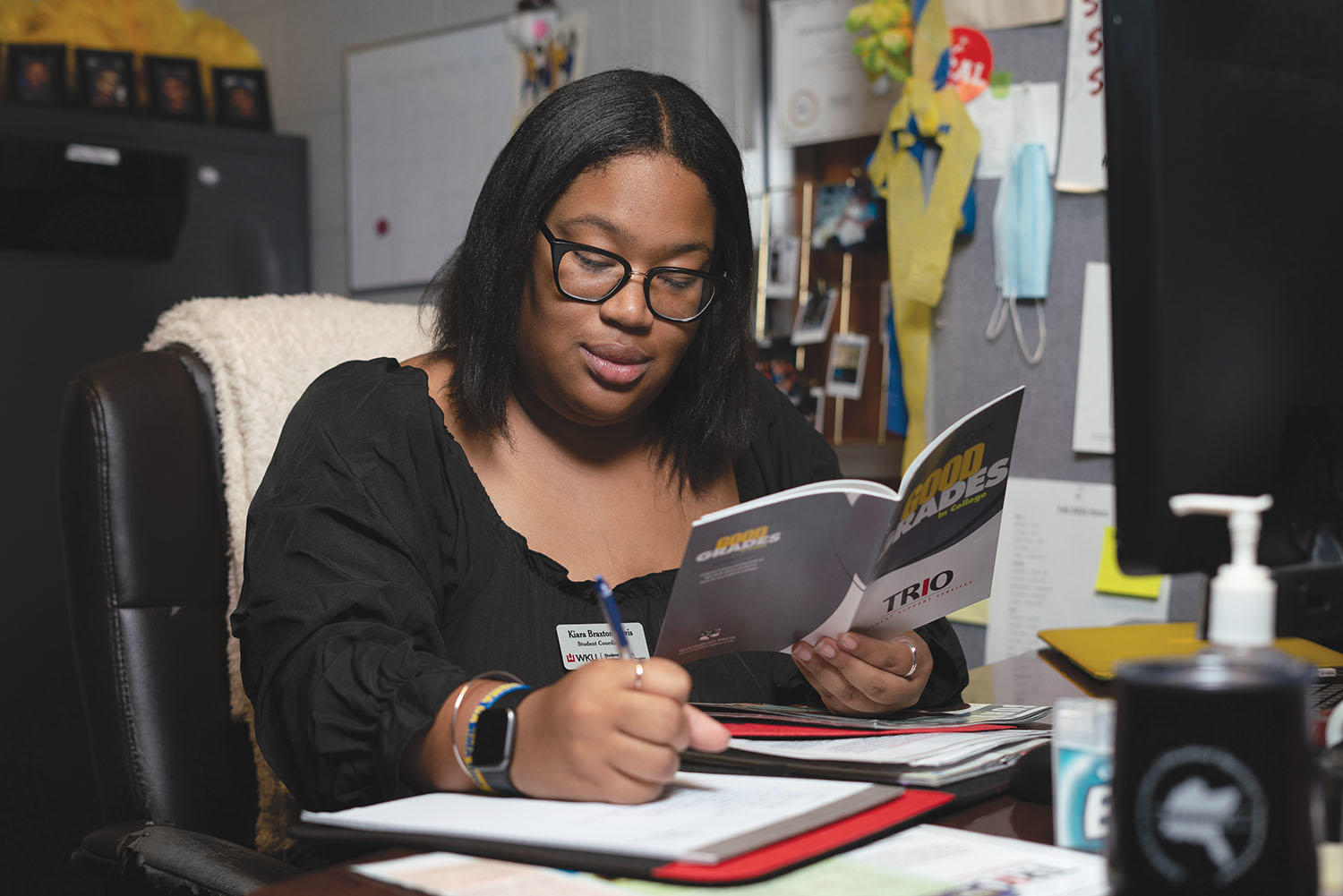 In order to provide better opportunities for her and her siblings, Braxton-Davis said her mother moved their family from Detroit to Lexington when she was in high school, despite her attachment to her hometown.
"Detroit was more homey. I had my friends there; I knew everybody there. Family was there. I was comfortable," she said. "My mom didn't want me to get comfortable. She wanted me to get something different."
Upon entering college, Braxton-Davis said that her academic performance began to suffer due to the weight of college expectations and being away from home.
"The transition from high school to college was rough for me, and I didn't do well academically during my first semester," she said.
However, Braxton-Davis said she sought out resources on campus that would help her thrive amid the pressure and expectations of college. One resource that helped her achieve this, she said, was the TRIO Student Support Services program.
Federally funded by the U.S. Department of Education, TRIO serves and supports over 850,000 first-generation, low-income and disabled students nationally, according to its website. Within TRIO is Student Support Services, which offers academic tutoring and advising, financial literacy education, graduation planning and other services to eligible students.
"They made me turn my life around in college," Braxton-Davis said. "I'm glad I found them when I did."
Inspired by the positive impact that the program had on her, Braxton-Davis began working at the TRIO office her sophomore year as their student coordinator, where she said she mentors students within the program. She said these students have experiences that reflect her own.
"I do see a lot of me in the people I serve," Braxton-Davis said. "Helping them navigate what I went through and trying to turn it around is what I love to do and what I like to give them."
In addition to working at TRIO, Braxton-Davis is an Intercultural Student Engagement Center scholar and a member of the Sigma Gamma Rho sorority. She said that being involved in these organizations allows her to be a more impactful leader.
"I feel like, you know, the more I'm in, the more I learn about myself," Braxton-Davis said. "Through these student organizations, through these jobs, through these career pathways, I'm learning more about what I can get from them, and what I can share with others, so they can get help just like I did."
Despite being close to graduation, Braxton-Davis said she still struggles with feelings of being out of place and guilt for her absence at home. In the midst of these challenges, she said she keeps herself grounded by remembering her goals and the friendships she has formed throughout her journey.
"I just think about what I want to be in a couple years and what it's gonna feel like when I walk across the stage and when I throw my hat," Braxton-Davis said. "It's just like, 'Oh, yeah, that's what I'm here for.'"
She said that the most necessary action for first-generation students to take is to form connections within their communities.
"Build your village; build your community," she said. "Meet as many people as you can. Network as much as you can. It's really hard to do it alone. I couldn't do it alone."
After graduation, Braxton-Davis said she hopes to become employed full time at TRIO and continue serving disadvantaged students.
"They gave so much to me; I just want to give back," Braxton-Davis said.
Ashley Garrett is a first-generation alumna who earned her bachelor's in English from Lindsey Wilson College in 2007 and her master's in Teaching English as a Second Language from WKU in 2009. Garrett now serves as the academic adviser in WKU's organizational leadership program while working toward her doctorate in education.
Originally from Summer Shade, Garrett said she was pushed to attend college by her parents, who did not graduate from high school. Garrett said that her parents believed earning a college degree would allow her to escape the poverty that afflicted her family and community for generations.
"I was socialized to see the things that were happening around me – cycles of poverty and addiction and things like that in our larger family and community," Garrett said. "They would say, 'The only way that you can get yourself out of this cycle is education, so you have to go to college.'"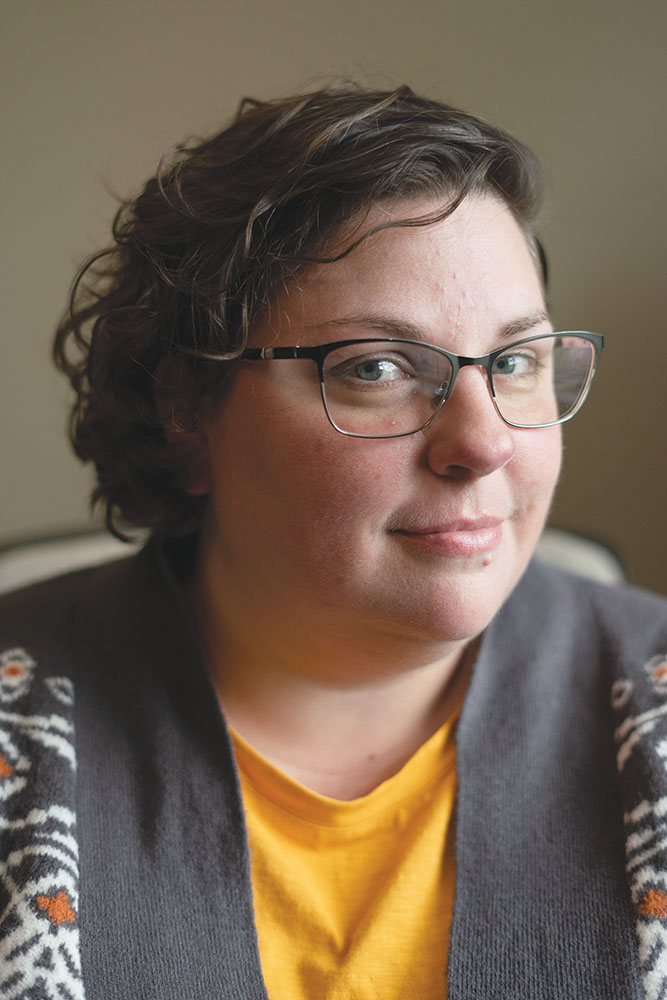 Garrett said that beginning college was an enormous learning curve, and she was often left struggling to find the resources she needed to help her navigate the unfamiliarity of the college process and experience.
"We didn't have the multitude of resources that colleges have now," Garrett said. "When I got onto my college campus, if I didn't know something, I either just had to, like, learn through the school of hard knocks, or try to find somebody that knew what I needed."
Garrett said that as a first-generation student, she lived with constant inner doubt that she felt her peers who were second-generation and beyond lacked.
"What I didn't recognize at the time was they didn't have the same inner voice, like the inner questioning that I had all the time," Garrett said.
Garrett said her parents' lack of professional experience and their resulting inability to provide guidance presented difficulties that followed her throughout college and into her professional life.
"What you also don't get as a first-gen student is parents who have, like, social and cultural capital that they can share with you to know about things like being a professional person and professionally networking," Garrett said. "They can't give me those, like, tidbits of information and wisdom because they didn't have them either."
Garrett said that the challenges that come with being a first-generation student don't end even when the cycle of poverty is broken. She said reaching success and maintaining former relationships is a balance that first-generation students often struggle to navigate.
"You kind of straddle two worlds. You have this world of success – professional success – and then you have this world of poverty that you came from or whatever that may be," she said. "And a lot of times, the people on that side of the coin feel like you think you're better than them because you're something else now."
Garrett said that despite these challenges, being a first-generation student left her with experiences and lessons that proved to be an asset in both her personal and professional lives.
"It is something that's kind of all-encompassing, and you're constantly working against adversity," Garrett said. "But it is a positive thing, too, because it for me, at least, has humbled me in a way that I probably would have never been humbled otherwise."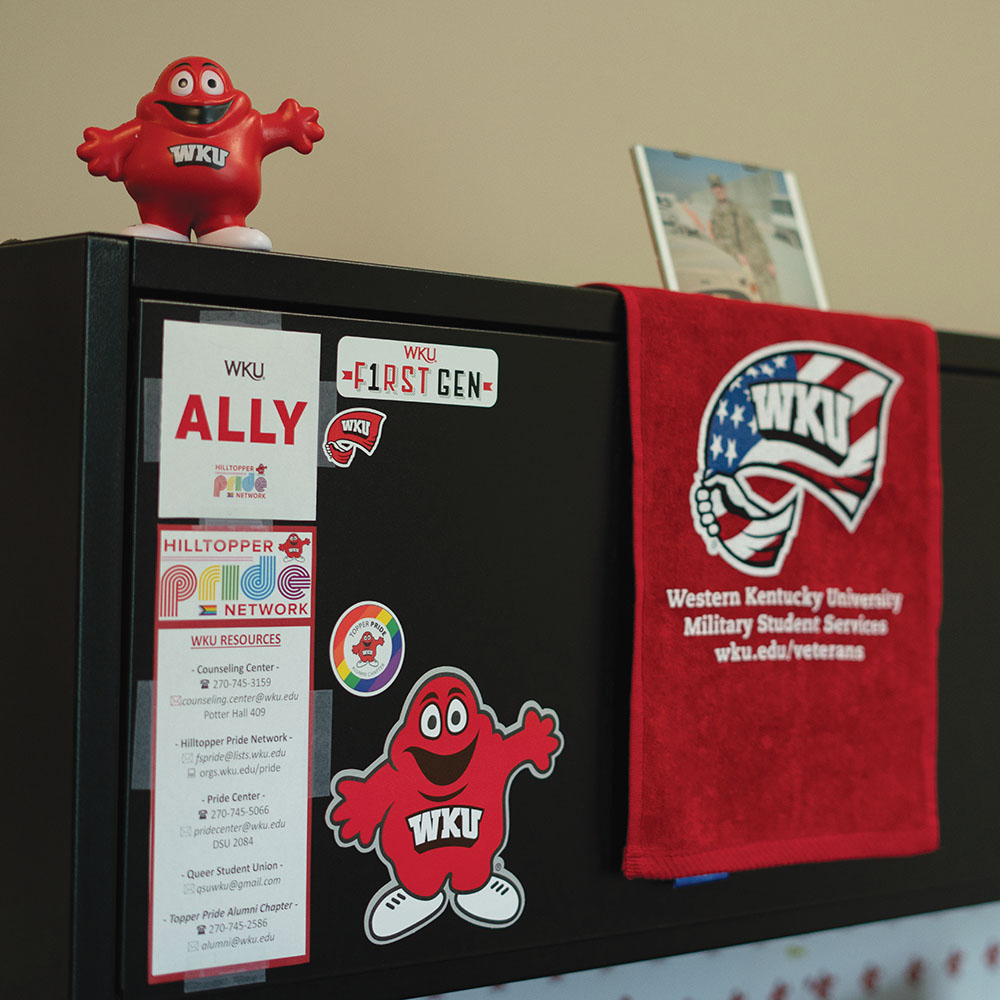 Garrett said she is now active in the WKU First-Generation Faculty and Staff Initiative and serves as a volunteer leader on the Alumni Association's Diversity, Equity & Inclusion Council. She said that as an academic adviser, she strives to be the resource she didn't have herself for the students in her program.
"When you get to the top of your goal, you sort of reach backwards to the next people that are coming up behind you," Garrett said. "So that's kind of like, you know, what I try to do."
Garrett said that presenting herself as someone who students can ask questions to, even if the answers seem obvious, is one way she uses her experiences of being a first-generation student to provide guidance to the students she advises.
"What I tried really hard to do is kind of like, verbally identify myself as a person that has been in a situation where, basically, I felt dumb for asking questions because everybody else seemed to know what they were doing," Garrett said. "So, I generally tell people like, if you have a question and you don't know who to ask, come and ask me."
Garrett said her advising process reaches beyond just helping students academically, as she aspires to be someone students can reach out to when they feel lost or out of place.
"We have to do a lot of encouragement and saying, like, 'Hey, you're here. That's the first step – you're on the right path – you're doing the right things, and you're definitely not alone,'" she said.
She emphasized the importance of first-generation students finding the people and resources on campus that will help them succeed amid the struggles she said they commonly face, such as maintaining the will to keep moving forward.
"Especially for first-gen kids, I think it's really important to find somebody that will be encouraging and understanding and compassionate, because there's this sense of being on the edge the whole time," Garrett said.
Senior finance major and first-generation student Julio Torales Guadalupe emigrated from Mexico with his family at the age of 3 and eventually settled in what he considers his hometown of Franklin.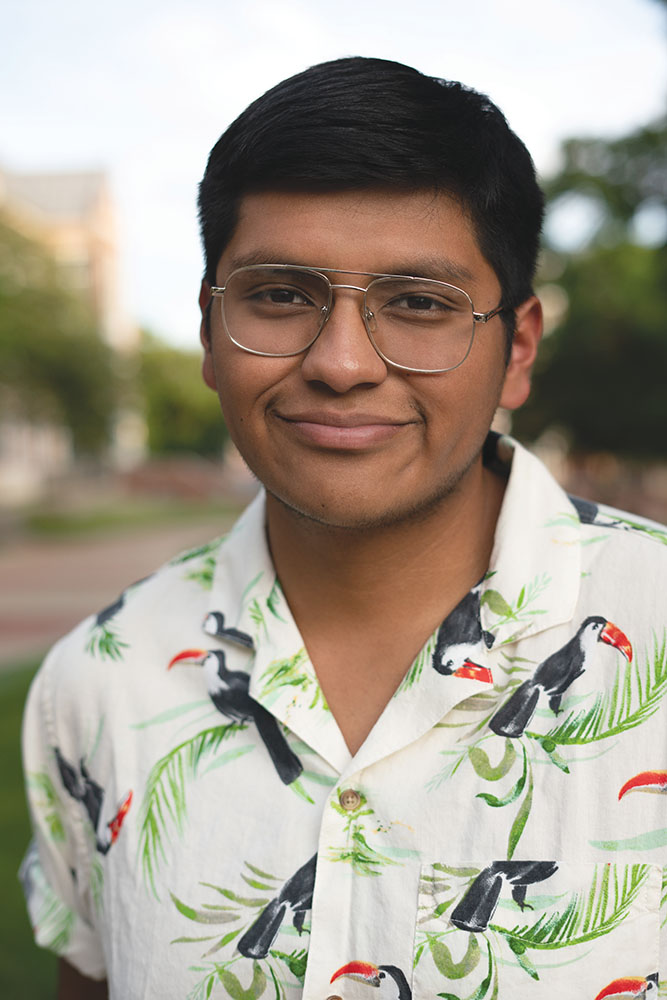 Torales Guadalupe said his parents pushed for him to attend college so he could have opportunities they didn't have themselves. In return, he said he aims to make the most out of his parents' sacrifice and encourage his five younger siblings to do the same.
"For them to risk their lives to come here for a better future for themselves and for their children, I feel like it's necessary for us — me and my other siblings — to attend college," he said.
Torales Guadalupe said upon his arrival to WKU, he immediately wanted to become immersed in the campus community and exposed to new people and perspectives.
Now, Torales Guadalupe is an involved member in multiple campus organizations, such as being an ambassador for the Gordon Ford College of Business, a member of the Beta Gamma Phi multicultural fraternity, an Intercultural Student Engagement Center navigator and a member of the Hilltopper Organization for Latin American Students.
After graduation, Torales Guadalupe said he wants to use his finance degree to explore various career opportunities within the finance, business and marketing fields.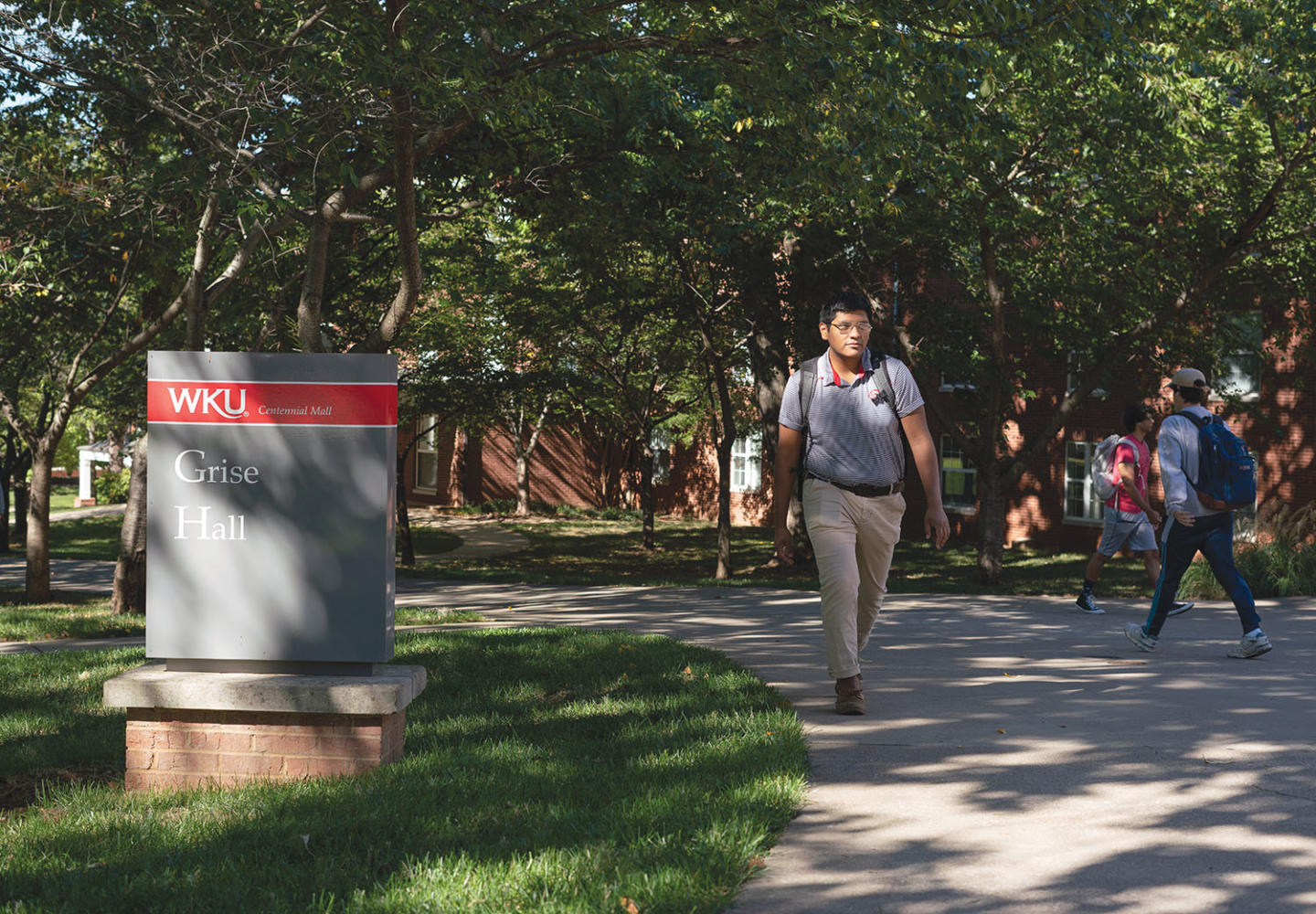 "I'm more of a big picture person, just open-minded when it comes to certain things and not necessarily looking for one direct path, but many pathways," he said. "That's what I feel like finance does, so wherever it takes me, I'll enjoy it."
When he becomes overwhelmed by his responsibilities, Torales Guadalupe said he remembers the blessing that the opportunity to attend college is.
"I think about how my parents didn't have the opportunity to have education, and how there's probably plenty of other kids that want a higher education but aren't able to take it," he said.
Torales Guadalupe said that he believes being a first-generation student provides opportunities for success that he may not have had otherwise.
"I feel like when people hear 'first-gen,' they might hear it's challenging or a disadvantage," he said. "But overall, it helps you grow a lot more and leads you to the right path. It's like you're setting up a ground level for you to start off with, and then you grow from there."