Overtime Sports Bar and Grill hosts their weekly trivia competition every Monday at 6:30 p.m. I decided to try out their trivia to see where it would land among the rankings of the previous trivia experiences, making it the fourth location on my quest to find the best trivia in Bowling Green.
Overtime hosts what they call BrainBlast on Monday nights. For this installment of Tali Tries trivia, I brought my friends Heather and Matt along.
Like every other place I went for trivia, the music was super loud. The restaurant wasn't packed, which was unexpected for a sports bar. Granted, it was a Monday evening. There were a fair amount of teams, though, and everyone seemed excited to be playing.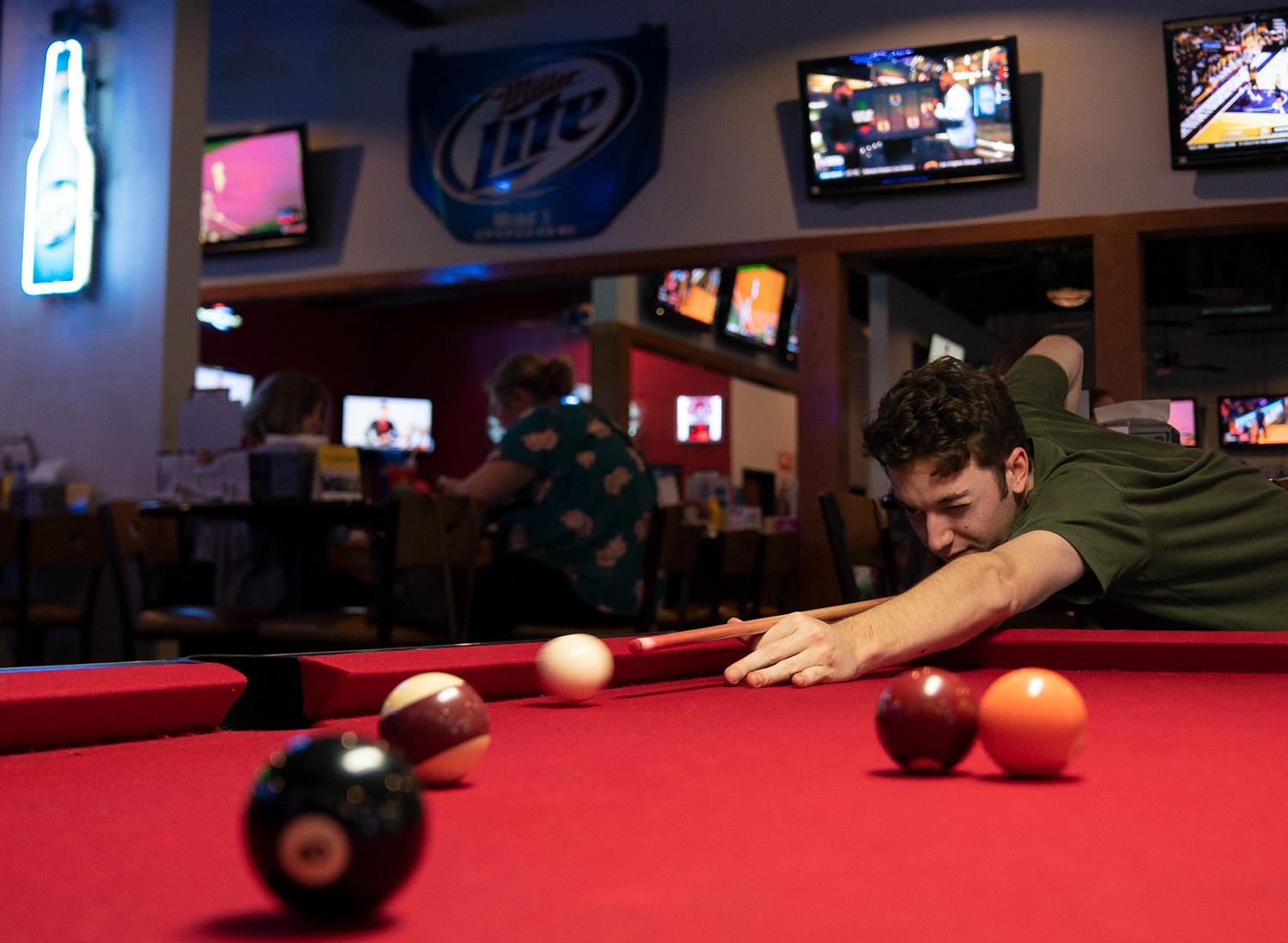 The hostess told us we could sit wherever we wanted, so we chose a booth near the announcer's table so we could hear the questions clearly. Heather picked up a stack of answer sheets and the scorecard. The layout of the scorecard closely resembled the one at Mellow Mushroom. The waitress took our order, and the game started shortly after.
This week, we decided to name our team Pitcher Perfect. We wanted to go with the sports bar theme, and I thought it was "punny" enough to get a laugh from someone (it wasn't).
This trivia is similar to Mellow's and 643's in that it has five rounds with three questions each round, a halftime question and a final question. It differs in that each question is a different category. Brain Blast does test your pop culture knowledge, though.
Some categories of the night included Broadway, literary terms, television, geography and classic movies. The questions were fairly easy. Some of them were a little difficult though, like the Broadway question, but mainly because I'm not all that familiar with theater.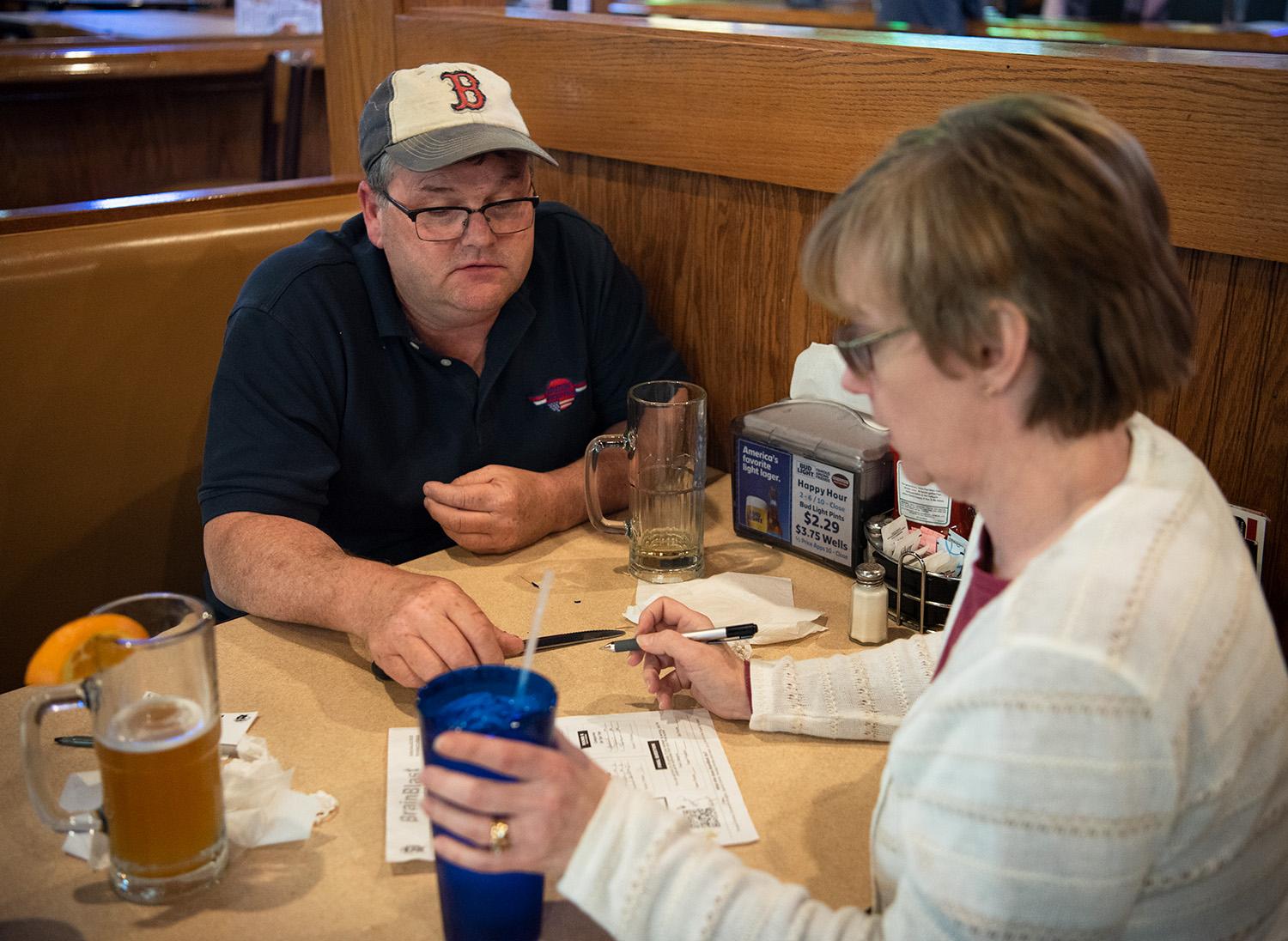 The announcer could clearly be heard from where we were sitting, and I had no trouble running the answers to the announcer's table and getting back to my seat. She was conveniently placed near the stage where people sing when Overtime hosts their weekly karaoke, so it was easy to go up and ask the announcer for clarity if we misheard a question or answer.
I really enjoyed how quickly the competition went. The announcer usually moved on to the next question as soon as she had everyone's answers. Overall, the trivia lasted around an hour, which is about how long the other trivia competitions have lasted. We had enough time to order drinks and eat dessert. I ordered an oreo milkshake (which I highly recommend) because I had already eaten dinner. Heather ordered some deep-fried oreos.
With the halftime question, there are five answers and each answer is worth two points so you can earn up to 10 points. In the final question, you can bid zero to 20 points which are subtracted from or added to your total depending on whether or not you get the question right. We decided to wager 20 points.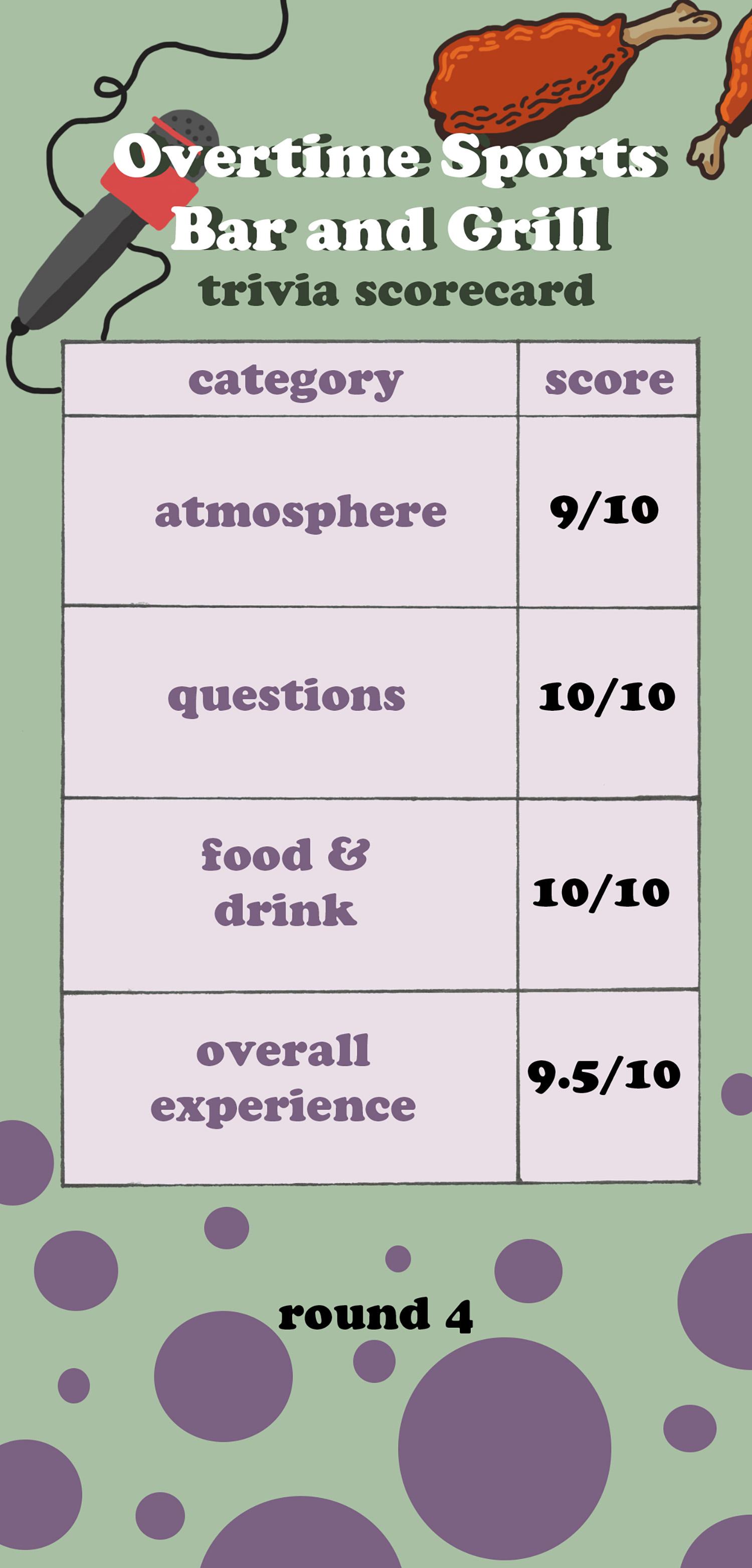 We ended the night on a sugar high and with 35 points. We didn't place, but I would say we still had fun. Third place received $10 in Overtime bucks, second place received $20 and first place received $30.
Overall, the experience at Overtime was great. I give the experience a 10 out of 10 points, which puts Overtime in the lead for best trivia in Bowling Green. I loved how broad the questions were and the overall ambience.